The holidays, health and weather issues kept these two Ladies Who Lunch from their appointed rounds for too many weeks! But finally, last Thursday the holidays were over, health issues largely resolved and the weather at least bearable so we headed back to one of our favourite lunch spots
West Plains Bistro
.
The place was packed so we had to settle for seats at the bar. This was no great inconvenience as we thoroughly enjoyed looking at the bar offerings and discussing their merits. Kerry even spotted a bottle still sporting the old Canadian Customs and Excise seal of long, long ago. Canadians will remember these seals.
We did not indulge in any of the bar offerings but are always delighted with the way the bistro garnishes a glass of water with both a lemon wedge and a cranberry.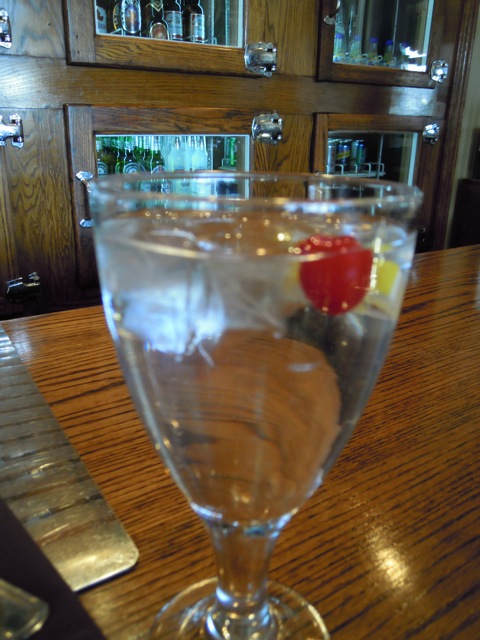 /
Both of us ordered the mussels and frites. I ordered the mussels in a curry sauce with the bistro's version of poutine – fries with cheese and a veal reduction with carmelized onions.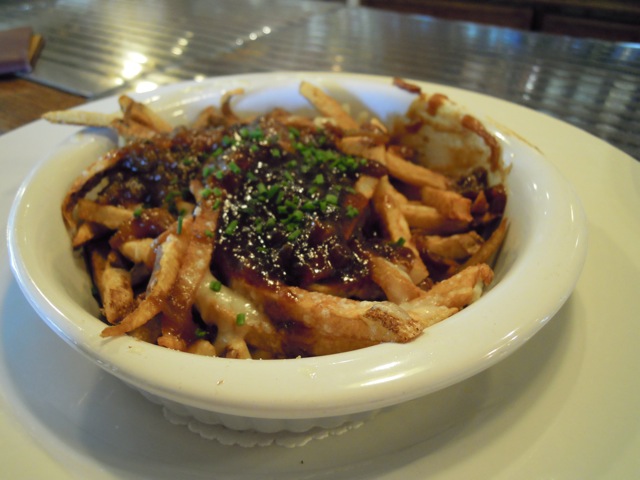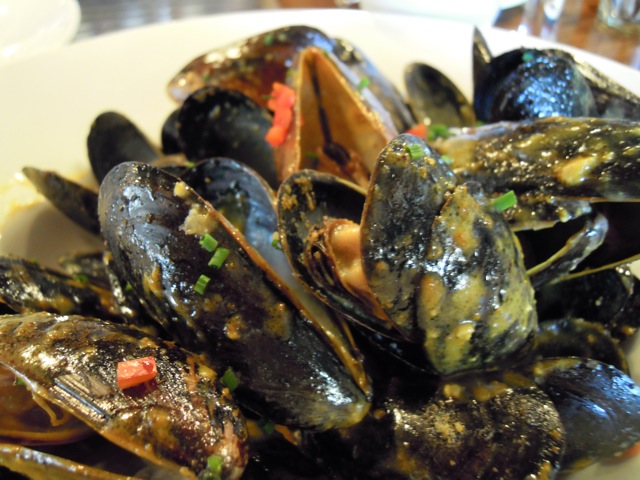 Kerry went with mussels in a tomato and fennel sauce with plain frites