I've been working with chocolate in my kitchen for a number of years. I occasionally teach there - but space is limited and only good for teaching a maximum of 3 students. Even then it's crowded. To teach more people in what ever space we can find, I have to lug a number of big bins with me. So I've had a desire for my own chocolate space for a while now. It wouldn't take the place of some of the places where I do demo classes for 20 or 30 people - but would allow me to do hands on classes for a few more people. And I wouldn't have to clean up before I cook dinner!
We found ourselves having to put an addition on the house, in order to make it accessible for our disabled child - so I figured that if I had to put out the funds for that - the least I should get would be a chocolate room out of the deal.
We started planning last summer and there were no end of problems getting to the starting point. The ground was broken finally in June, a couple of weeks before I headed up north to work for 5 weeks. It was a treat not having to deal with the day to day aggravations - not the least of which is that the air conditioning can't be on or dust is everywhere.
Of course every problem they have run up against in the renovation seems to take a few more inches from my chocolate room. They assumed (you know what they say about that) they knew where the footings on the old part were - I lost 6 inches of head room to that assumption. Small miscalculations on where the walls should be have taken about a foot all around on the room. Because the ceiling is now so much lower - the lights will have to be put in between the joists, which will cut down on the amount of light each provide and limit the sound proofing insulation that needs to go into the ceiling to ensure that my noisy machines and banging molds on tables won't wake up the rug rat in her new bedroom above my chocolate room.
I've taking some pictures from the beginning and thought I'd start to share them with you as we are getting closer to the point where I get to put together my new room. The reno is scheduled to be finished at the end of September, but seems a bit ahead of schedule right now. Not sure how long it will take after that to get a functioning chocolate room.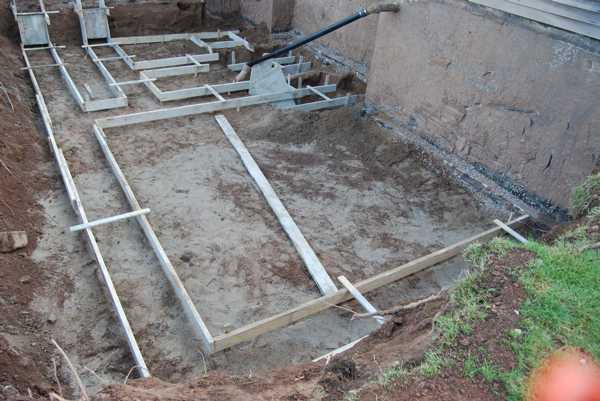 The biggest square is the marking for the chocolate room.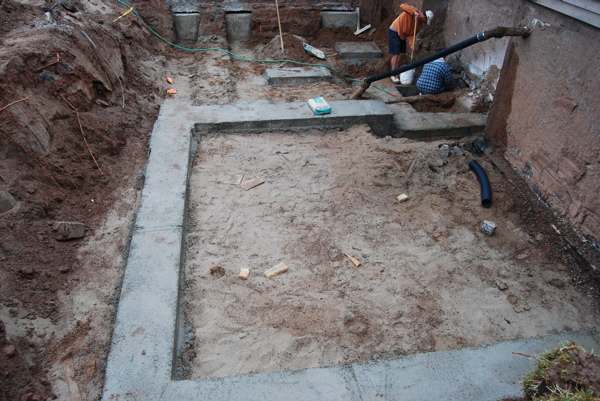 Foundation poured.
Chocolate room walls poured. The smaller rectangle - which is the porch foundation had to have 10 inches removed from the top due to another little screw up. Not on my dime however!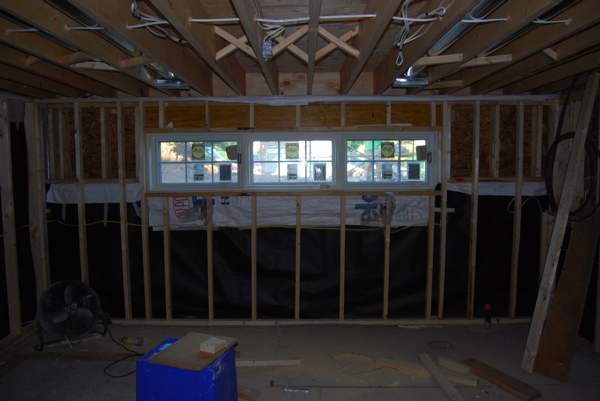 One of the only advantages of my lower ceiling - I can look right out the windows that were supposed to be over my head. I plan to put a triple sink under the window with a hand washing sink to the right of it.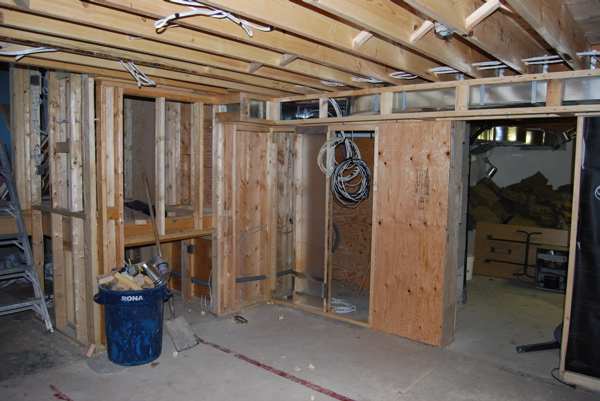 This doorway will lead into the existing part of the house - down a small ramp due to the miscalculation in height. Not looking forward to rolling my 500 lb panning machine up that incline when I need to use it.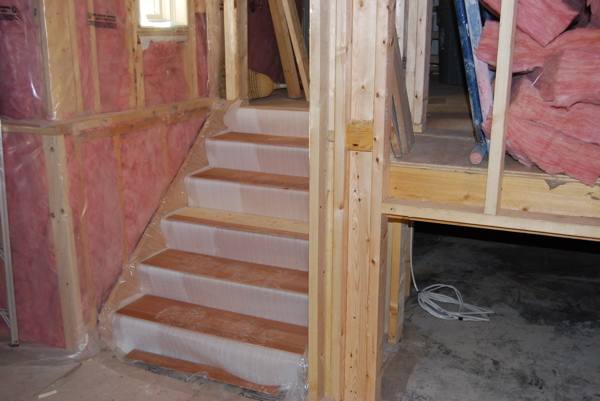 Off to the right of the stairs is a space under the foyer. We plan to put something that rolls under there and holds lots of bins like you would use to store things under a stage. Should be able to keep a bunch of out of season molds and such in there.
We hit a restaurant auction the other day and picked up a few things. A couple of small tables, one on wheels.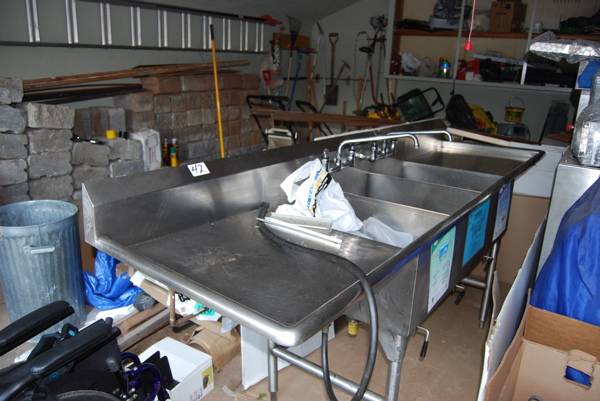 A triple sink that I managed to get for $400. I wanted one with drainboards on each side.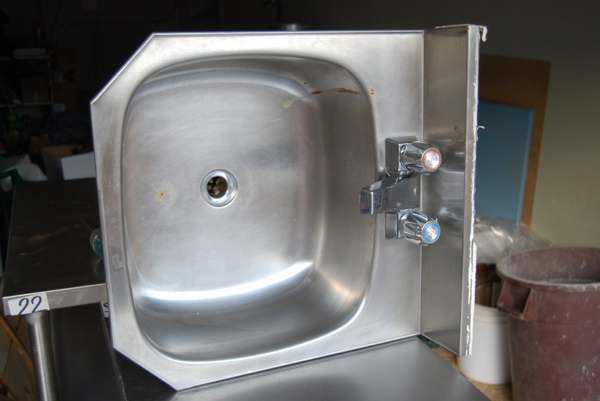 Nice little stainless handwashing sink that I got for $30 - along with the paper towel and soap dispensers.
I did rather well at the auction. I have another stainless worktable with shelves above that will be delivered from Mr Used at some point in the next few weeks. I'm hoping to hit a couple of other spots to get a few more worktables. I figure that there won't be too much stuff fixed down, so that things can be moved to accommodate what ever project I'm working on.
There is a vent on the side wall so that I can put together something in the way of a spray booth.
So that's where I am so far, I'll keep you apprised as things happen. Feel free to ask questions.