I had a terrific bowl of dong dong ju at
Oe Gad Gib
in Annandale, Virginia, a suburb of Washington, DC and one of the largest Korean enclaves in America.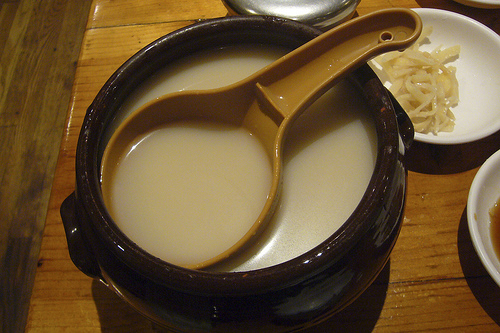 I haven't found much information about this stuff online other than it's an unfiltered rice wine popular in Korea. There don't even seem to be many producers of it. Where can I buy it? Do restaurants make it themselves?
Was is the usual alcohol content? I downed that whole bowl of it myself (about half a liter) and just got a little tipsy.