The 2005 eGullet Society Mug has been relisted on eBay. We will continue to relist it until our inventory is exhausted, and then it will be gone forever! Bidding has been opened on the 2006 mug, and the previous 2005 mug is on its way home.
Listing here!
Any Donor or Member who is interested in purchasing these mugs in multiples (2, 4, 6, etc.) please send a PM directly to me - "annecros" - with your shipping address, and we will discuss details.
The Society is currently reducing our inventory of commemorative coffee mugs. Once we liquidate our inventory, this mug will never be available again! Less than 20 2005 mugs available - so get it while you can! Bid on it now, or "Buy it Now!" for $15!
This is our heaviest commemorative mug, and our first one! Genourous size, holds heat well. This is my goto mug for Chili!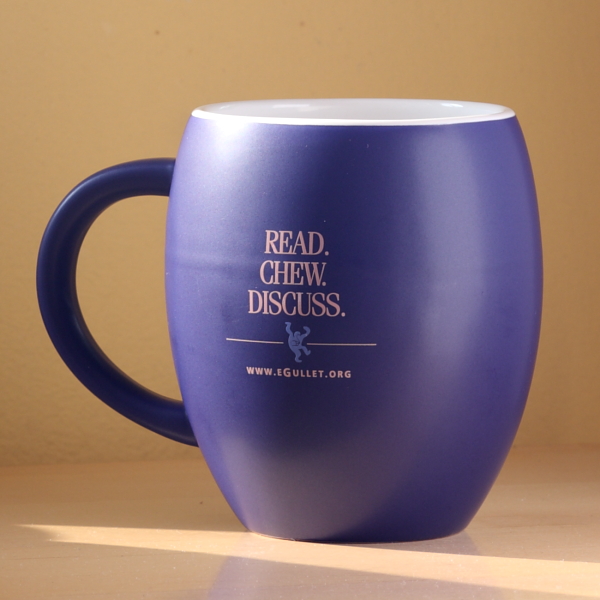 As always, let me know if you have any questions, here or via PM.
(Thanks to Society Member David A. Goldfarb for photographs.)