In spite of a night of call I now have a night's sleep under my belt - thank you nurse Terry! I'm starting to feel a little human again.
Luggage showed up at 4 pm, and in spite of an apparent inspection - my Makers Mark and Cynar seem to have arrived with my luggage. I guess those 2 bottles, 3 bottles of BBQ sauce and 4 tins of Maesri Red Curry Paste explain why the luggage weighed so much. Cecelia - Rona's mom - recommended the Maesri - said it was even better than the Mae Ploy. I'll be in search of their Masseman version when I get back home.
My pictures are pretty weak this year - no camera at Manifesto or the farmers market, no charged battery on the BBQ crawl, and spending all my time cooking on Saturday - means I didn't get very many shots. Last year I had Stacie - Santo Grace's guest to use my camera for me. Hope she's around again next time!
Here's a classic eG picture - FG describing the course and Tobi photographing the food.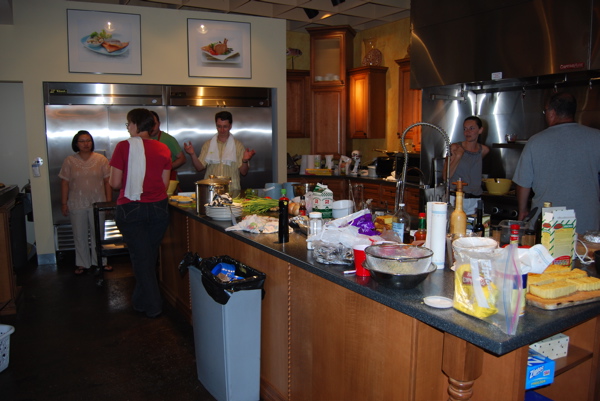 Kristin frying tempura (not in bare feet this year!) and Chris Hennes praying to the cleaning gods that they won't bring any more dishes.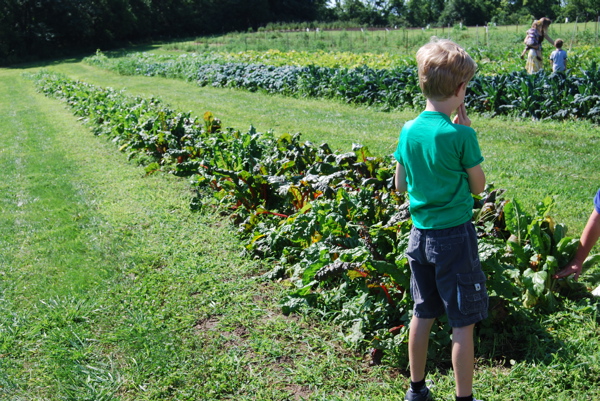 Aaron's oldest admiring the chard at Crum farm.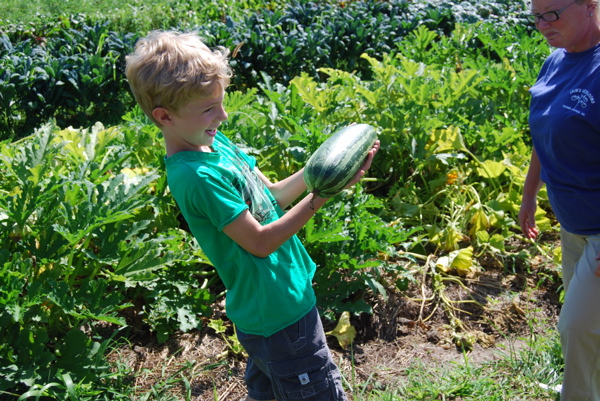 And totally thrilled with the little zucchini he found.
Lucas's 'eggplant with nose'.