The wife and I just completed one month in China, including a few days in Hong Kong. Since mlb.tv isn't working too well right now and I just opened a nice cold SNOW beer, I figured I could at least write some of this up.
We started in Hong Kong, arriving from New Zealand via Singapore where we had a 14 hour layover, but at SIN you can waste the time on free internet, LAN games, etc. The 14 hours literally flew by. Of course, you could go into Singapore too but I had been to Singapore 3 times in the last 2 months so we didn't feel the need.
Hong Kong is like China 101 or Intro to China. You get some of the best parts of China, cleanliness and lots of English speakers. Also, many Hong Kong buyers don't trust the Chinese distributors anymore after the milk problems, orange scandal and just the generally poor or mislabeled stuff that comes out of China so they are more likely to go with goods from other places - in other words, the quality tends to be higher. My father-in-law even claims that the Peking Duck is better in Hong Kong because they use American ducks.
In Hong Kong, we were ready to dive back into Asian food after a month away. We woke up the first morning and walked through a few markets, including places to pick out your own chicken before it is slaughtered...
And you can't go to Hong Kong without getting Dim Sum, which we had at Laung Haung or something like that. It was a recommendation of a "low-class" place to get good dim sum. It was a total mess, the service was awful and well, we thought it was great!
From the Market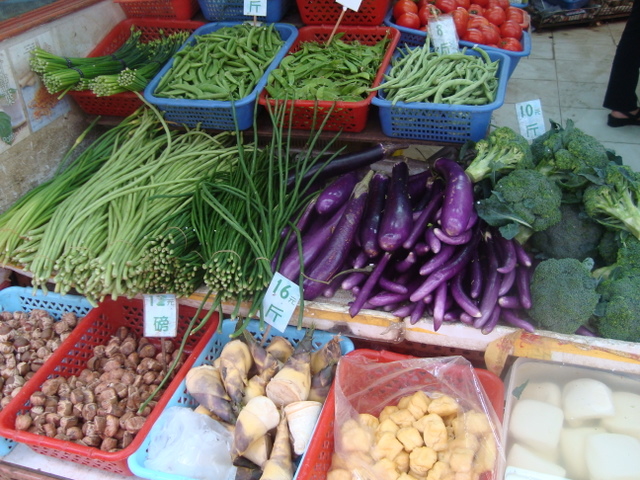 Veg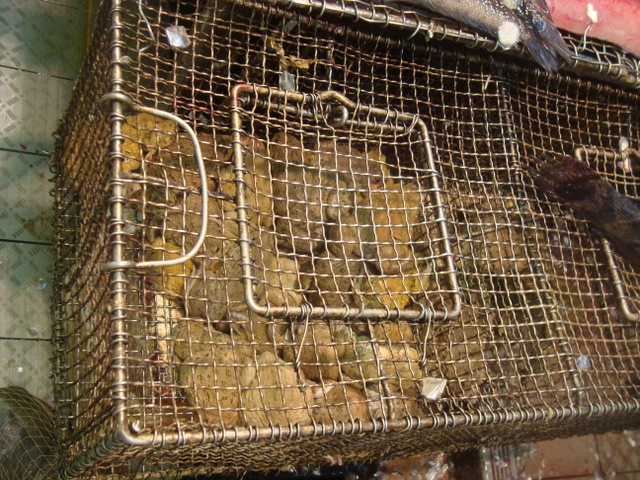 Fresh Frogs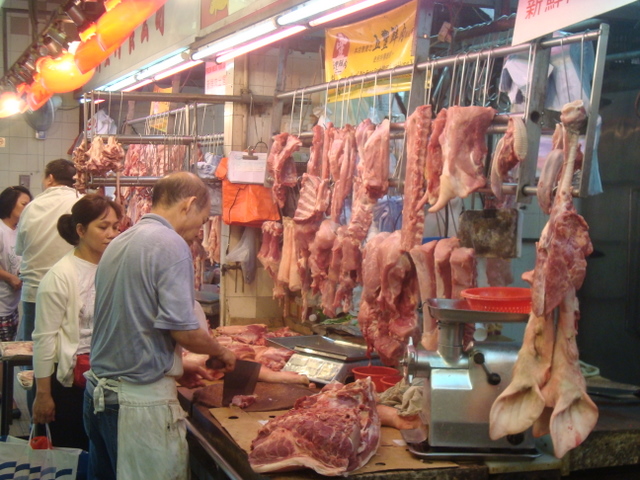 Butcher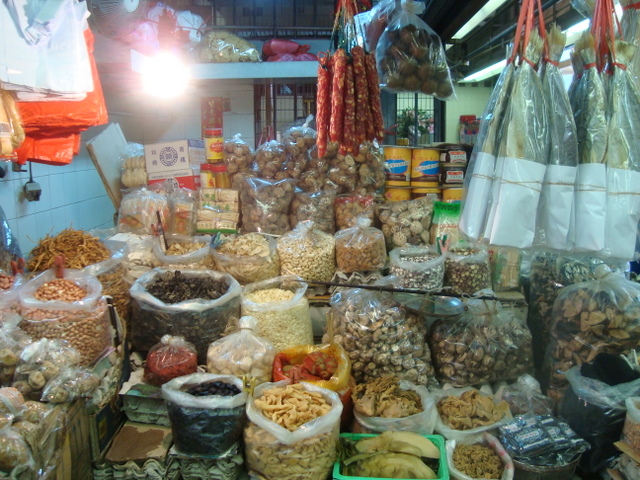 Dried Goods and assorted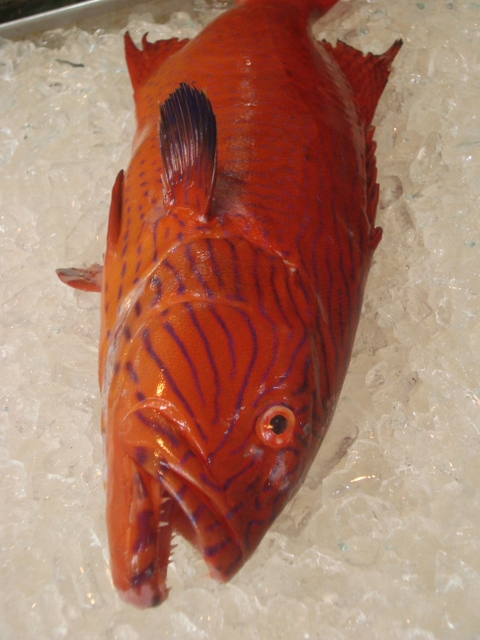 Name that Fish! Looks wonderful. I have no idea what it is
Some Meals
Chicken and Potato Curry (near Soho, on the street)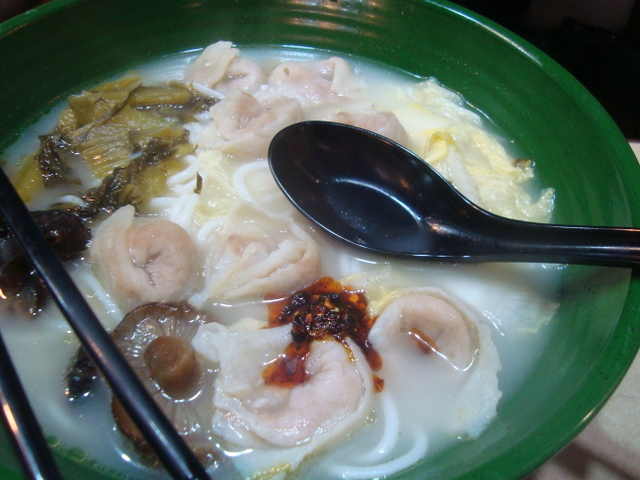 Beef Dumpling and Noodle Soup - i think it was mostly beef innards
Dim Sum Madness!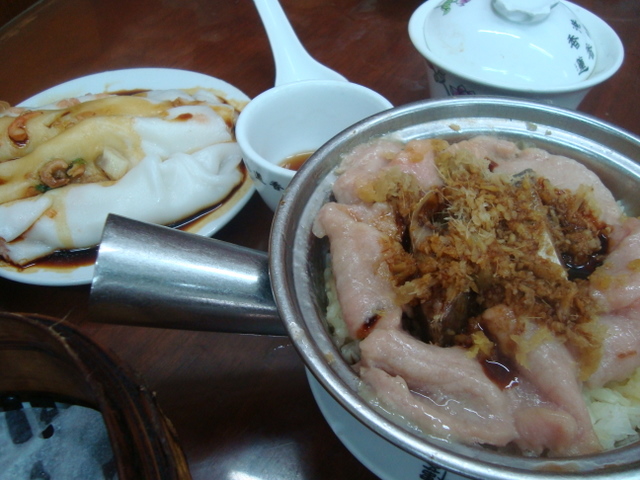 On the left, dried shrimp burritos ( didn't like) and on the right, fish on rice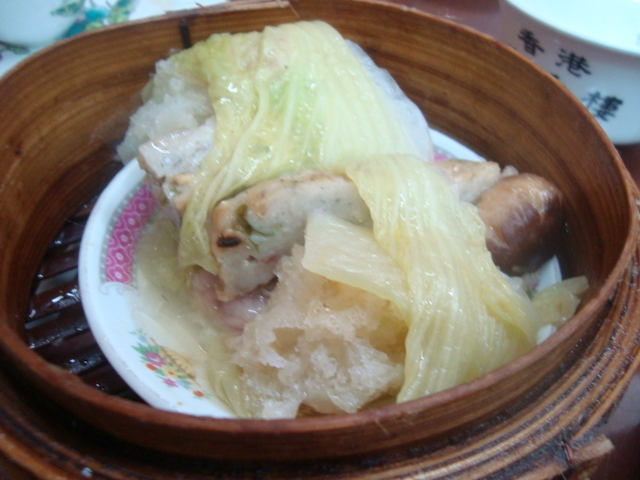 This seemed to be a favorite so we mobbed the cart like everyone else when it came. Some sort of fish paste wrapped in cabbage leaf and steamed - very tasty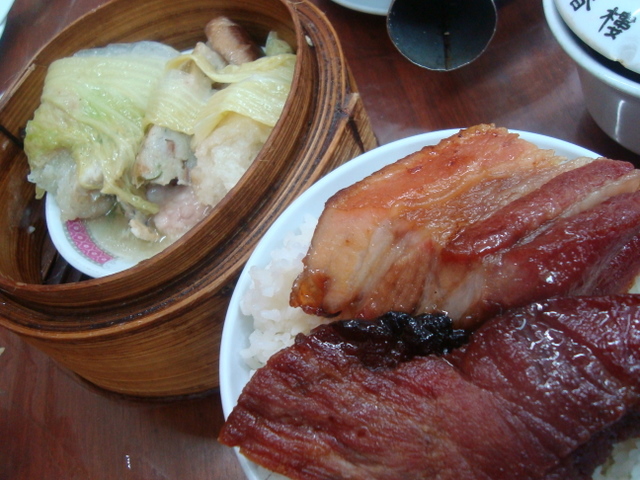 Look at this wonderful pork! It was damn good. My favorite
And that was all I have for Hong Kong.