Rose Levy Beranbaum's Banana Feather Bread
I made it free formed in a feather pattern, at lest that was my attempt

It looks great, smells great, the taste well I think it is going to be great. Here's why the "THINK"
When I did the sponge, I let it sit for only 15 minutes and then put the flower mixture on. Rose says to let the sponge sit for an hour before putting flour mixture on, or if you'd like, let the sponge "work" for 8-24 hours to develop more flavor, before putting flour mixture on. Realizing that I had not followed directions and her suggestion to let the sponge 'work', I decided that I would let it sit with flour mixture on top of the sponge, leaving it for 20 hours on my kitchen counter. Again, had I read and followed her instructions, it says after a hour to
put in the fridge for anywhere between 8-24 hours to coax more flavor
.
Ahhhh, cooking 101...read the recipe once through or more, till one understands what one is making and how to make it. !
My kitchen is cool, it sat in the mixer's SS bowl, so fingers crossed it came out alright.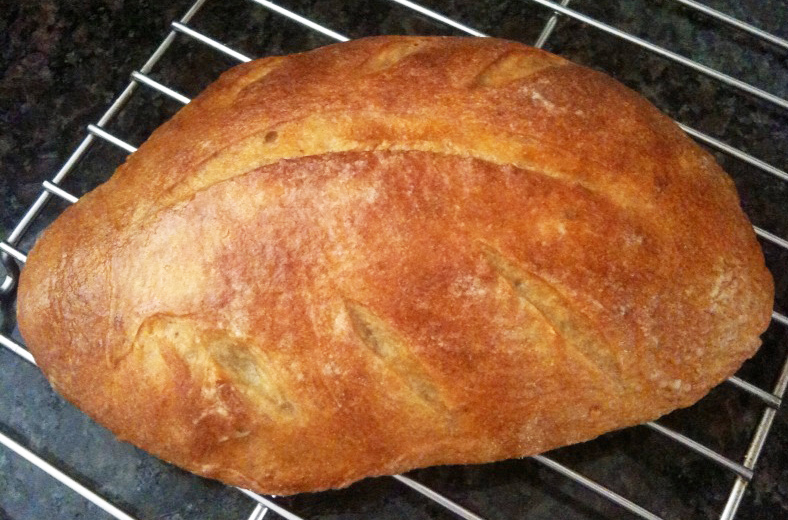 Edited by Aloha Steve, 17 January 2010 - 06:50 PM.