More pop tart pics:
First, the "money" shot on the ones I posted earlier. This one is blueberry: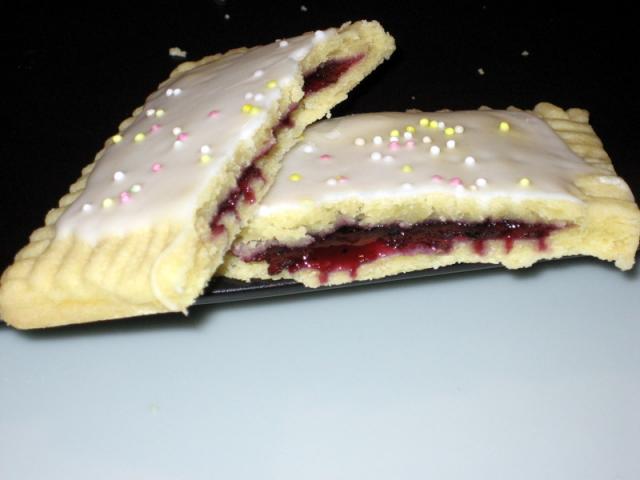 At my impromptu pop tart party last night, we made one mini pop tart each of a bunch of different flavors, some sweet, some savory. So we'd be able to tell them apart after we baked them, we docked the dough with a letter: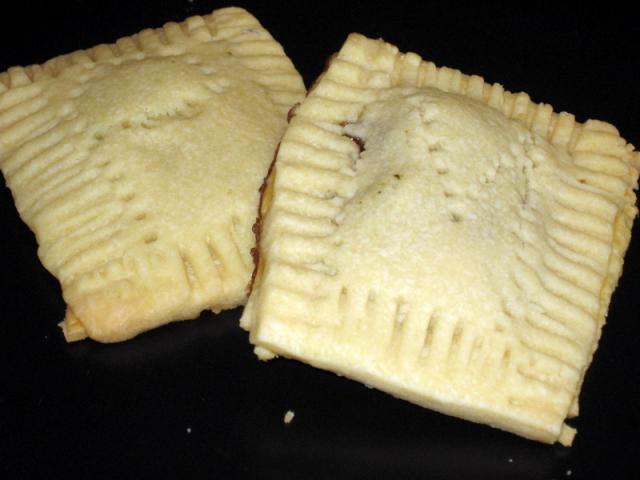 The "P" has pesto and parmesan, and the "M" has mango chutney. We also made one with sundried tomato pesto and parmesan. I haven't tasted any of the savory ones yet. But we thought olive tapenade would a good filling - just didn't have any.
When I frosted the sweet ones this morning, I colored the frosting so we'd be able to tell the difference later. It's like a rainbow of fruit flavors!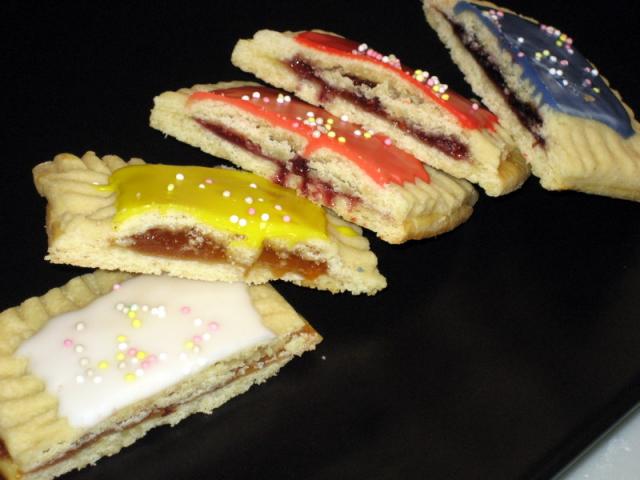 White frosting is caramel (that one leaked like crazy!), yellow is apricot, pink is raspberry, red is thimbleberry, and purple is blackberry (all from random half jars of preserves and jelly and stuff in my fridge).