Portland Maine's
Deathmatch
crew - a collection of talented area chefs and cooks - got together again for another legendary feast.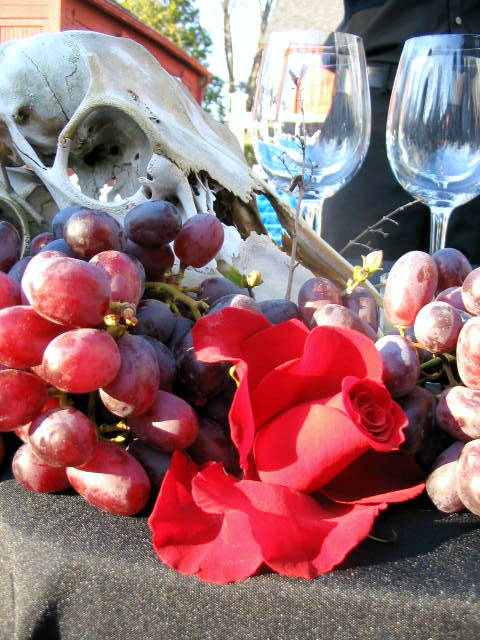 Sunday, April 19th 2009
This time, the theme embraced the inevitability of one's demise but afforded the following indulgences:
1) What would be your last meal on Earth?

2) What would be the setting?

3) What would you drink?

4) Who would be there?

5) Would there be music?
These questions were sent out several weeks ago to the short list of regular Deathmatch participants, so adequate time - although if considering the circumstances for real, hardly so - was spent pondering the meal of a lifetime.
Sixteen chefs produced 18 courses. The inventive menu, below, constructed the repast as
Cantos,
beginning at the bottom (Hell) and ascends eventually to the top (Heaven).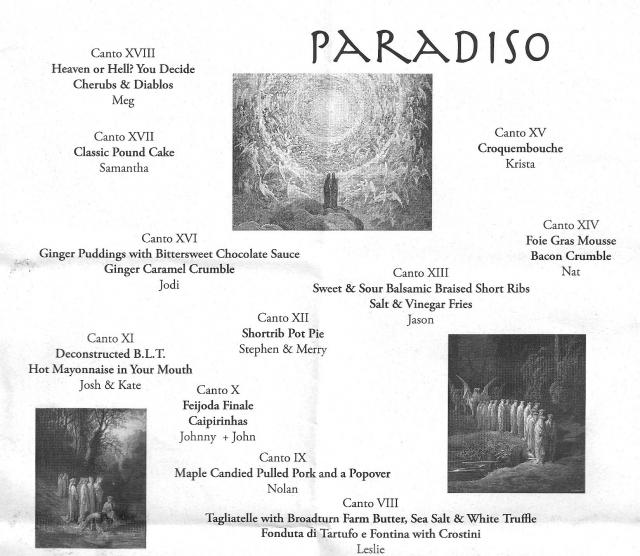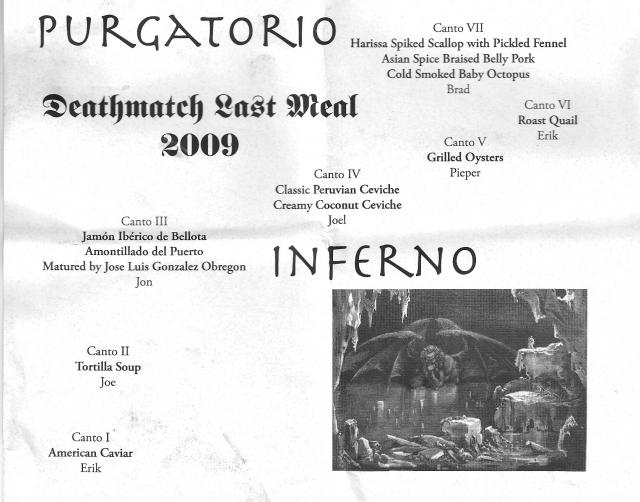 A very handsome booklet was created for the occasion by Marya Baron, author of
Accidental Vegetables
- a local food blog - Photographer Zack Bowen portrayed the chefs in poses approaching their final moment,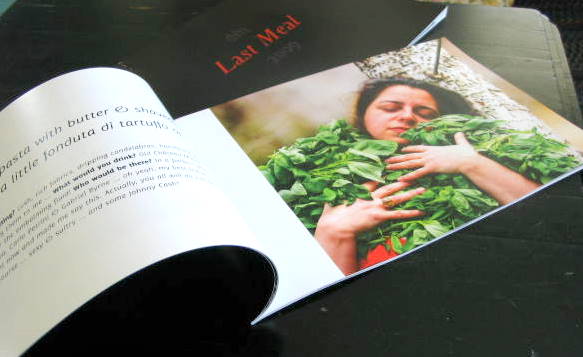 ...or maybe just after,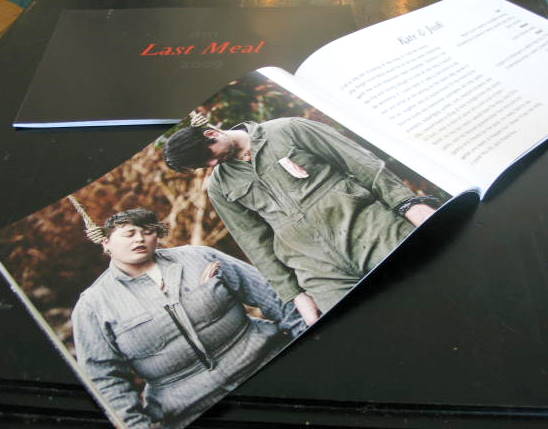 The topic of bacon embalming technique surfaced at an alarming frequency over the course of the evening.
The outdoor bar was in the capable hands of Nick the sommelier,
and Myers, founder and curator of the Casco Bay Institute for Applied Toxicological Studies,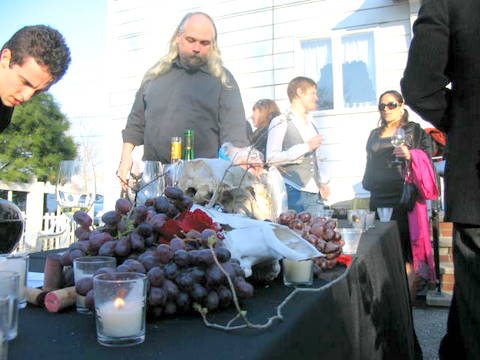 About 70 bottles of rare and excellent wines were served, along with some small batch weiss bieres,
David L. Geary
Imperial Ale and Wee Heavy, Caipirinhas and Corpse Revivers by Myers, and as things got going, various stashes of PBR and Patron appeared.
---------------
While I wrestle more pictures from a dodgy camera chip (the old girl could be dying - I got her a month before joining eG 5 years ago), here are links to prior Deathmatches in the event you are new to this talented group of cooks:
October 14th 2007 - Deathmatch Deer:
click here
March 9, 2008 - Deathmatch Japanese:
click here
June 7, 2008 - Deathmatch Bizarre Foods on Travel TV:
click here
August 31st, 2008 - Forage! Grow! Kill!
click here
Edited by chrisamirault, 25 April 2009 - 05:04 AM.