We only had four people this time: franktex, future eGullet member Anthony, my girlfriend, and me. We still managed to order nearly everything we've gotten in the past.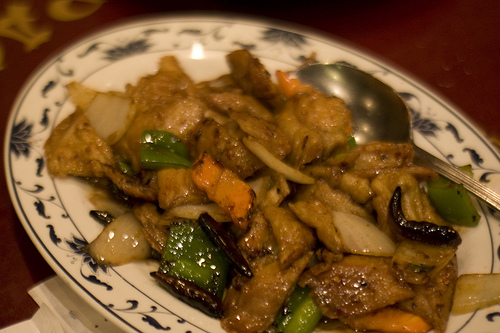 Pork intestine. Proper high-heat stir-fry with a bit of a crispy crust on the intestines and rich, smoky flavor from the peppers. This treatment of intestines doesn't leave them as chewy, which is more palatable for Westerners.
Overall, one of the best intestine dishes I've ever had.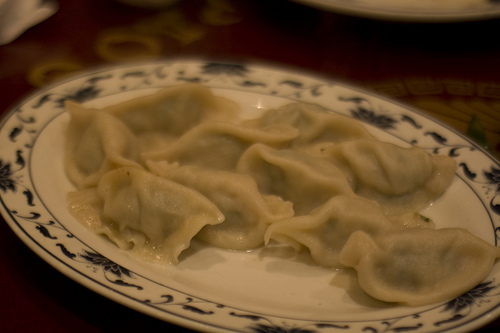 Seafood dumplings. OK. Filling overcooked, packed too tightly. Not as good as Zhong dumplings at Asia Cafe.
Pork stomach and pickled vegetable soup. Very simple. The pickled vegetable was quite sour and an interesting thing to have in a soup.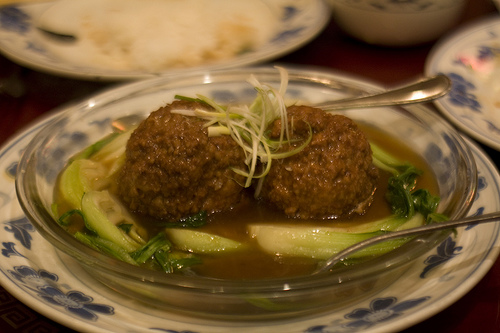 Lion's head. Very soft, with a few very small pieces of water chestnut.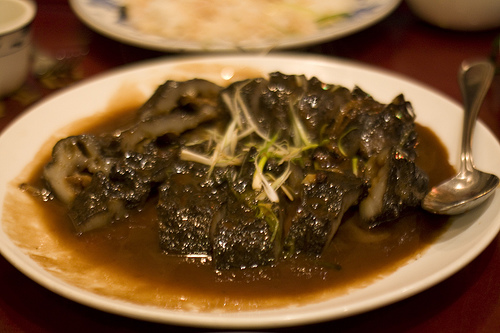 Whole sea cucumber. Very tender. Best sea cucumber I've had in America.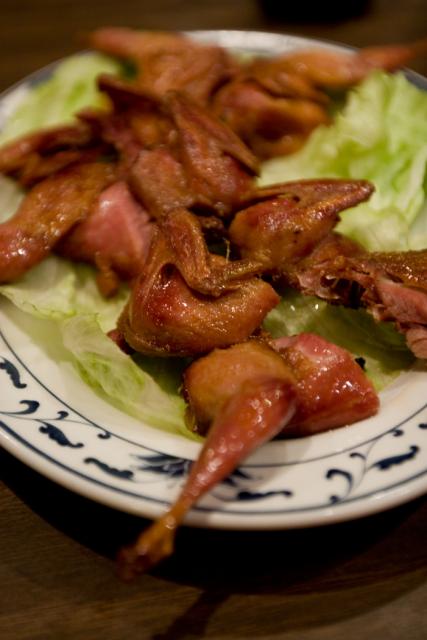 Quail. We forgot to take a picture, so this photo is from last year. This year it was only four pieces, but there was a nice tray of sea salt for dipping the quail into.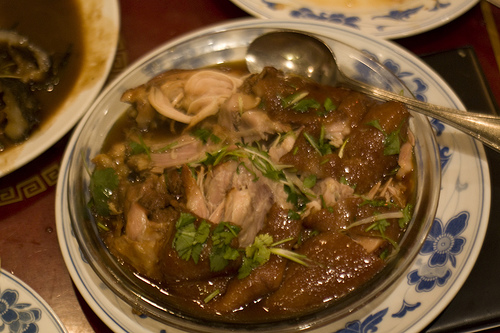 Braised ham hock. Sauce with rock candy. Appeals to my Shanghai tastes. Better than last year.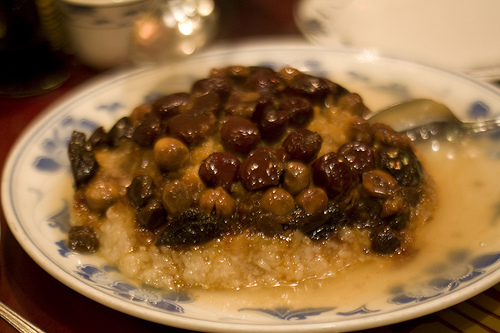 Eight treasure rice cake. Very wet, even more so than previous years. Otherwise, pretty good.
Overall, the food is the best I've ever had from Pao's and one of the best Chinese meals I've had in America, and not far at all from what you can get in China.
I hope to organize more events this year, the next one in March.
Higher res photos in
my Flickr
.
Pao's Mandarin House review
on Fearless Critic partially written by me.
Reports from
2008
,
2007
.