There seems to be a number of people were very interested in recipes for cinnamon rolls over the last day or so and I realized that this would be a great topic for an eG Bake-Off.
Let's start with a quick and dirty cinnamon bun idea - one created by Amy Rosen and documented
here
on her blog. Doesn't get any faster than this.
The Cinnamon Bun Topic
is a long standing eG topic - running several pages.
Monkey Bread, Not Using Refridgerated Rolls
another source of good information.
eG recipeGullet recipes for Cinnamon Buns
here
and
here
.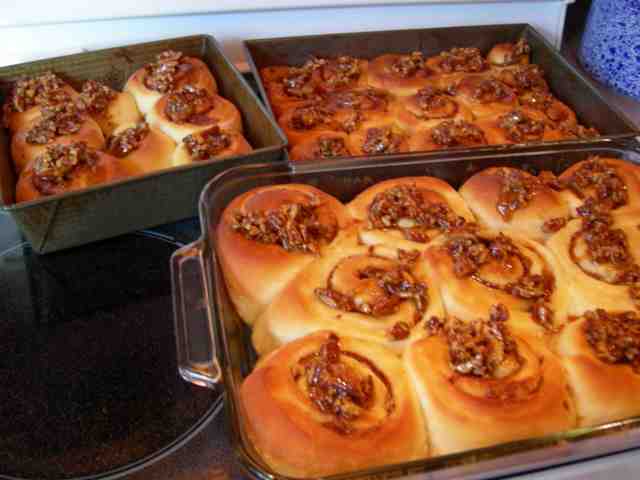 Here is a not very good picture of my favorite sticky bun - and the dough that I generally use for cinnamon buns as well. It's Cook's Illustrated from 2004. It starts with a caramel in the bottom of the pan, a nice rich brioche like dough, then a filling in the rolls, then another sticky mixture gets applied to the top after baking. It doesn't get any stickier than this.
So let's get baking (now that it's officially diet time of year) and see what we can do with any basic or variation on a nice cinnamon bun, sticky roll, monkey bread...
Edited by Kerry Beal, 04 January 2009 - 06:14 PM.