Here are three Japanese houhin (or houbin) tea pots, each with about a 5 ounce capacity. They are designed for brewing gyokuro and high quality sencha, and each of these has at least a little wabi-sabi.
This one is a Bizen houhin, made about 1980 by the Japanese ceramic artist Shemeko Kaneda. It's beautiful, but is useless as a teapot due to dripping not just a little.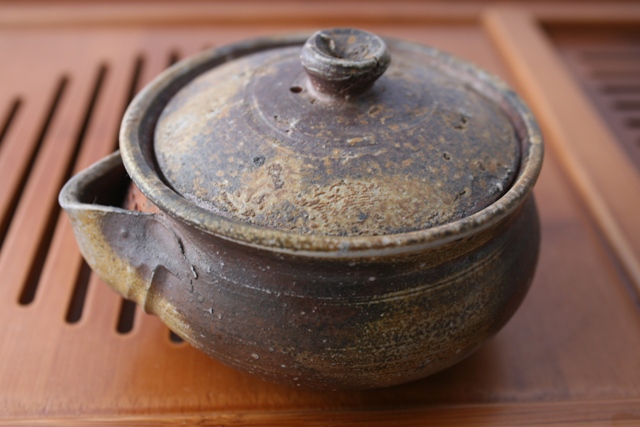 This is a Shigaraki houhin, made in recent years by the Japanese ceramic artist Takahashi Rakusai.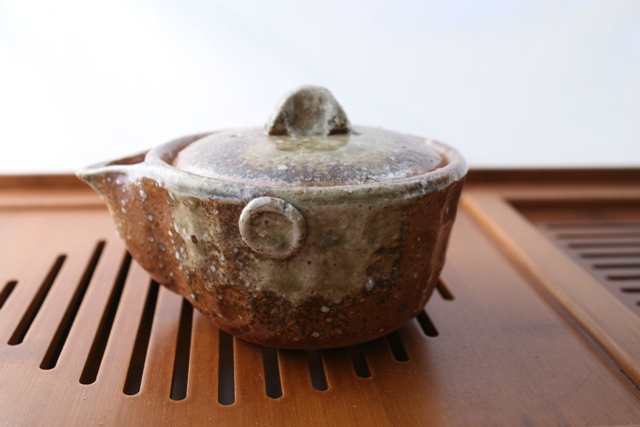 And this one is a Hagi houhin, made in the late 1950s or early 1960s, signed but I have not been able to identify the artist.