Let's see your teaware - cups, teapots and all types of tea-things from around the world.
To start off, here are a few Yixing tea pots from Yixing China. Each pots gets dedicated to a specific tea or at least a narrow range of teas, such as Dan Cong Oolongs or Shu Pu-ehr.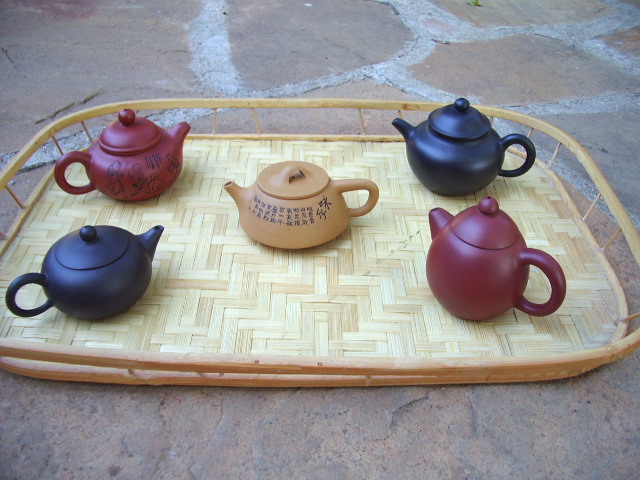 So, what do you use to brew and drink your tea?