Eggplant Preserves.
1 Lb baby Eggplants peeled.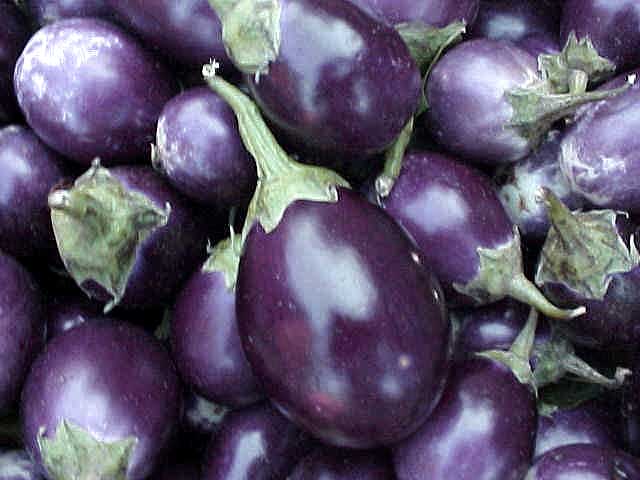 Soak in a mixture of enough water to cover and 1/2 cup of pickling lime, over night (weigh down with a plate).
Drain, rinse and squeeze moisture from each Eggplant. Let dry.
In a pot, dissolve one Lb of sugar in 2 1/2 cups water, add four Cloves and bring to a simmer.
Prick Eggplants with a fork and add to syrup.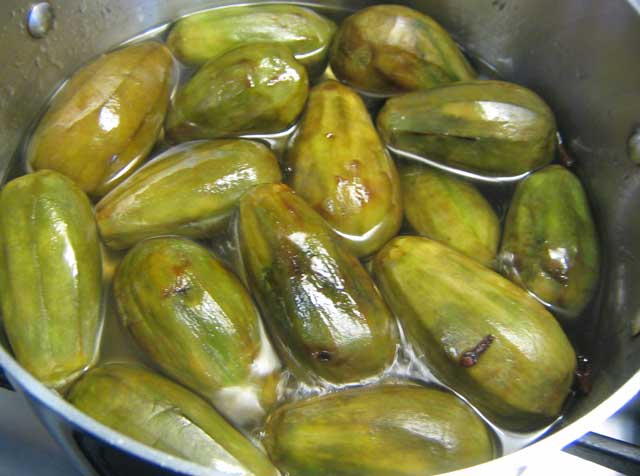 Simmer for about an hour or until Eggplants are slightly translucent and tender.
Let cool and preserve in a jar.