I love making biscuits - my go to recipe is a nice buttery cheese biscuit, using the oldest, vilest cheddar I can get my hands on. I use the same recipe, with a little extra sugar and some plumped raisins to make a very respectable raisin biscuit.
Today I was experimenting with some White Lilly flour that I picked up in the States on my way home from Chicago - and attempted to make beaten biscuits - that was a bit of a failure I must say. Didn't realize I was really making a cracker instead of a biscuit.
Ann T has a lovely looking recipe for
Country Biscuits
here in recipegullet, and Chufi has one also for a
Gouda Cheese Biscuit.
There are actually a total of 7 recipes for biscuits there, another for a baby biscuit - that would more properly be a cookie.
When you bake biscuits do you use all purpose, or the low gluten flours such as White Lilly? Do you use self rising or regular?
Don't forget to put recipes in recipegullet if you are willing to share.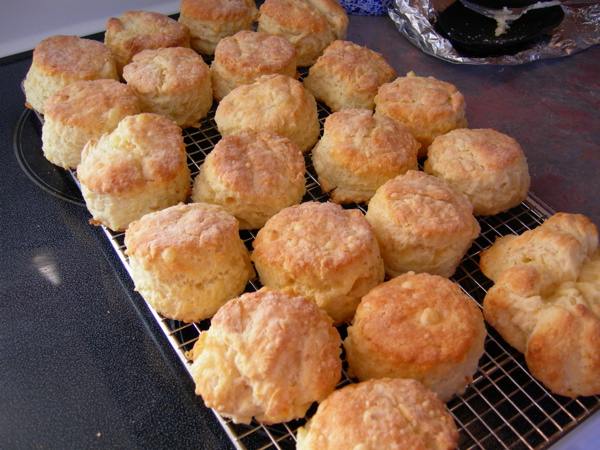 Cheese biscuits cooling, just to whet your appetite.