I've done this a few times (two to be precise) and thought I'd share it with you.
The basic premise came from Michel Guerard who did a Lamb charlotte in his Cuisine Gourmande cookbook (a blast from the past). Anyway, I do the basic recipe in individual ramekin dishes, which is rather appealing aesthetically.
So, an eggplant shell became the outside for individual ratatouille.
Here is the finished product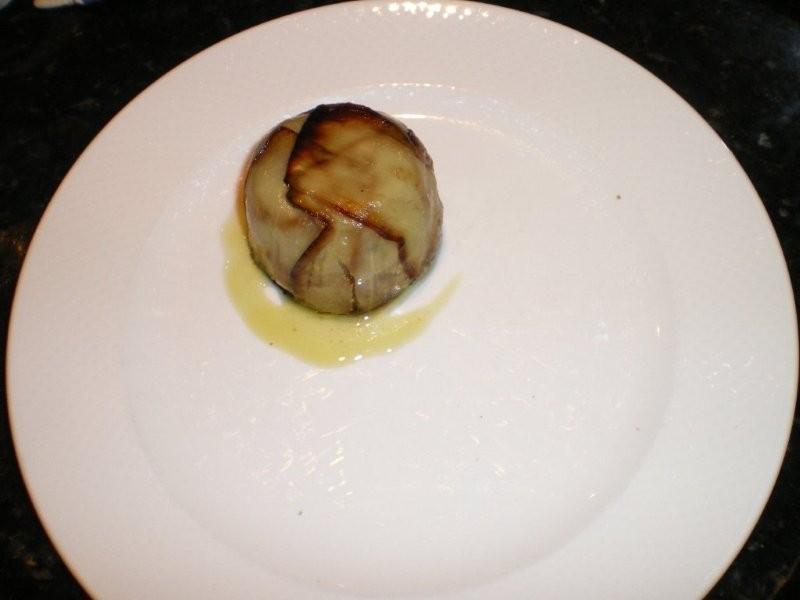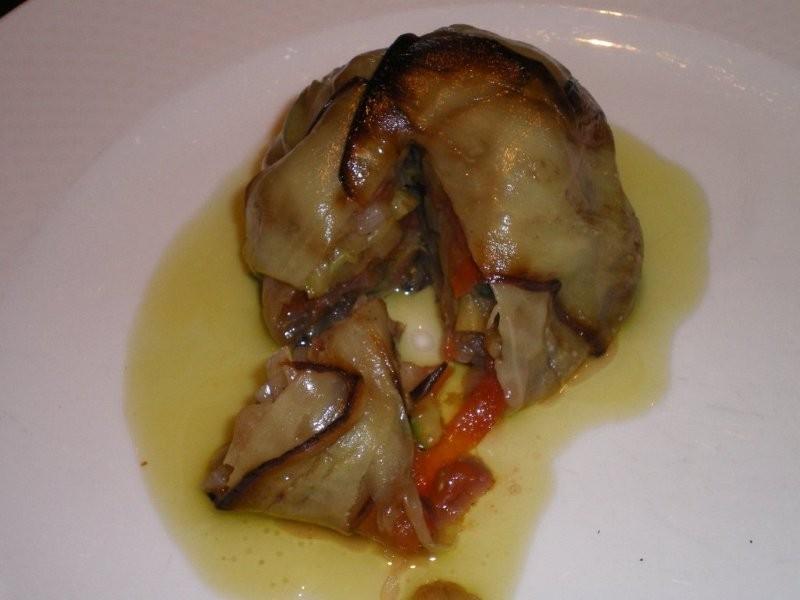 And this is how we get there.
First peel the eggplant and slice very thinly using a mandoline: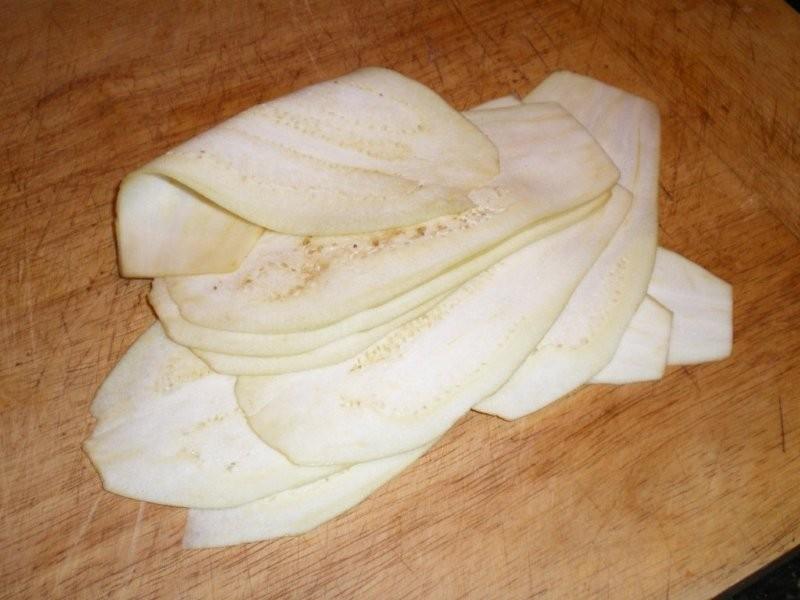 Next, fry the eggplant in olive oil: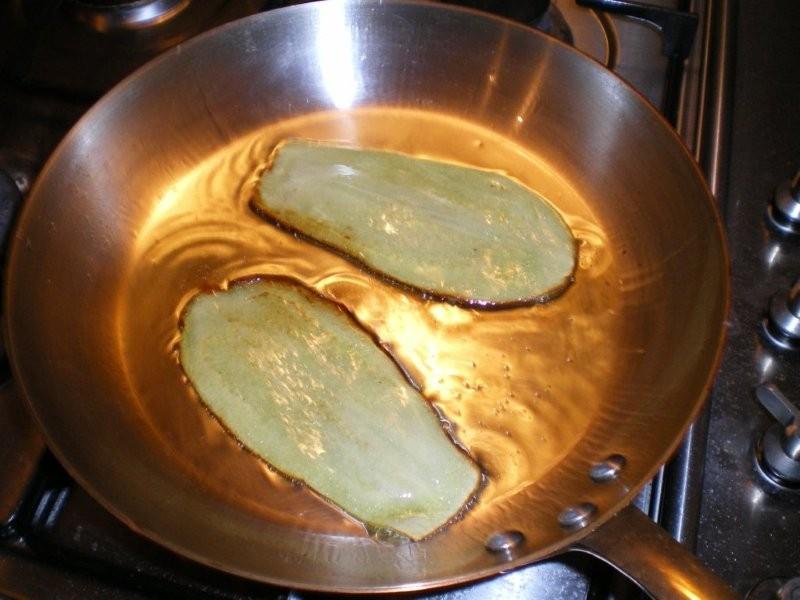 You will smell when it is ready for turning.
Next drain the fried eggplant slices on kitchen paper. Then start lining the ramekin: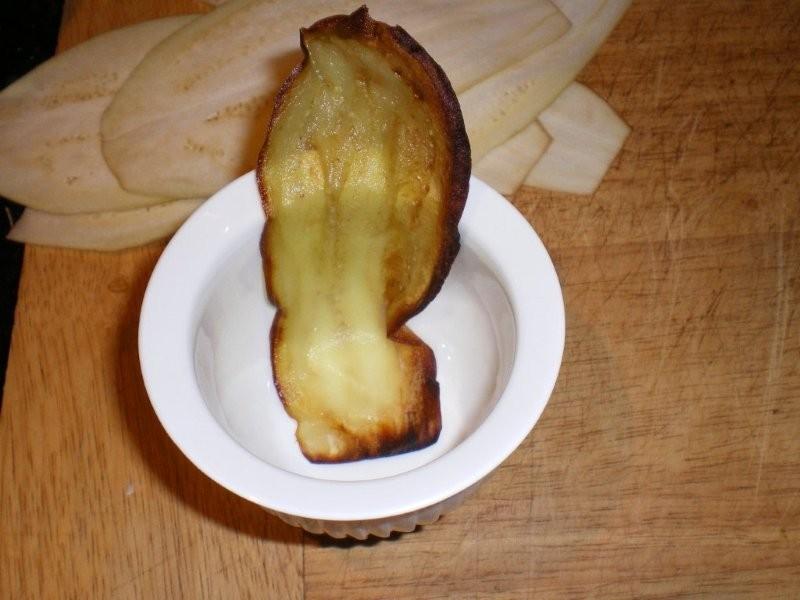 Continue with the remainder of the fried slices: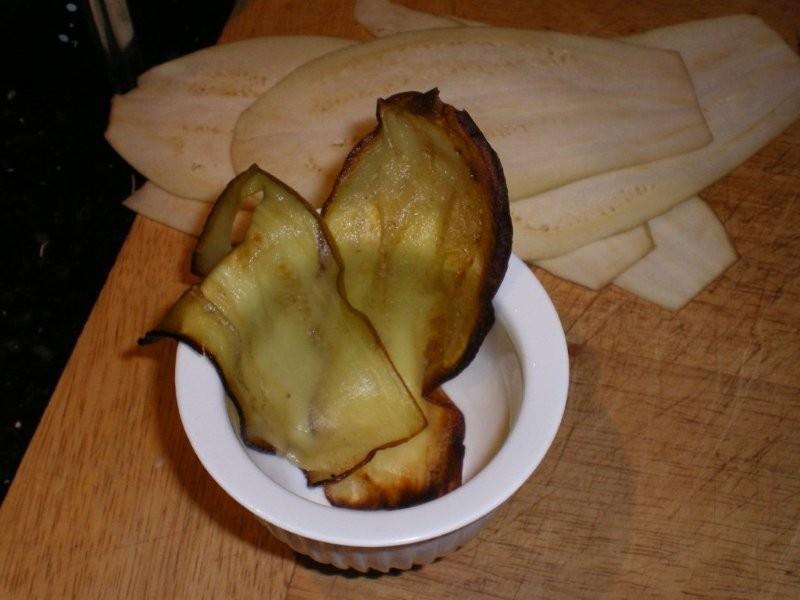 I always do one or two more than are necessary to cut off bits to cover
holes.
Next fry in olive oil the individual components (eggplant at top, sliced zucchini next clockwise, sliced tomato next then diced onion. Note, you could use baked half cherry tomatoes but given it is winter here, the quality today was not good.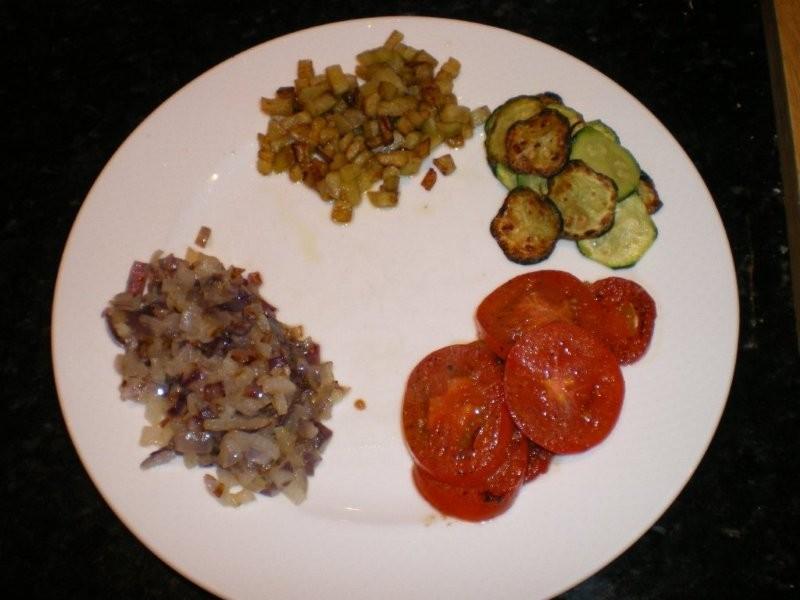 The start layering the elements of the dish: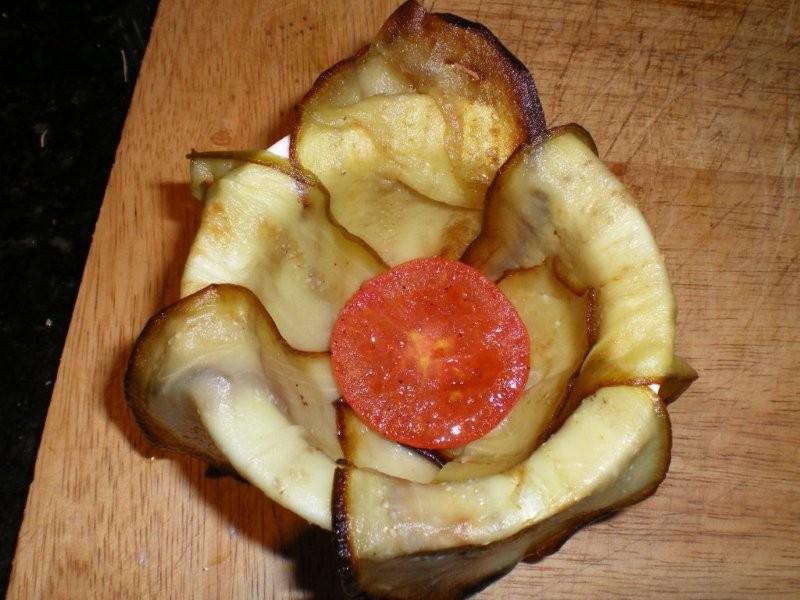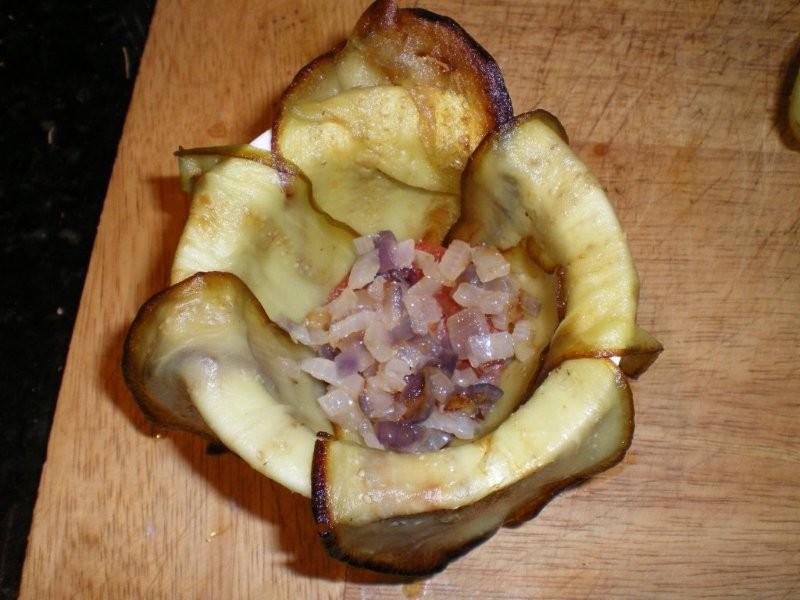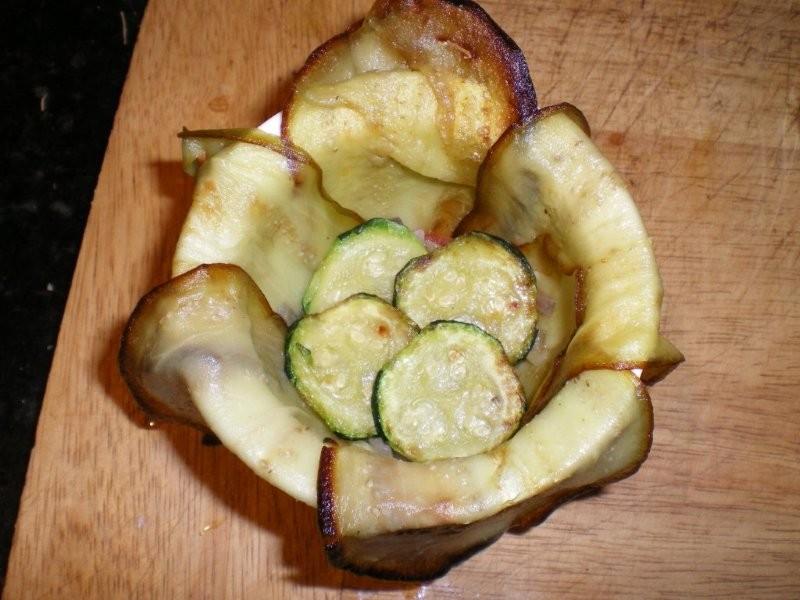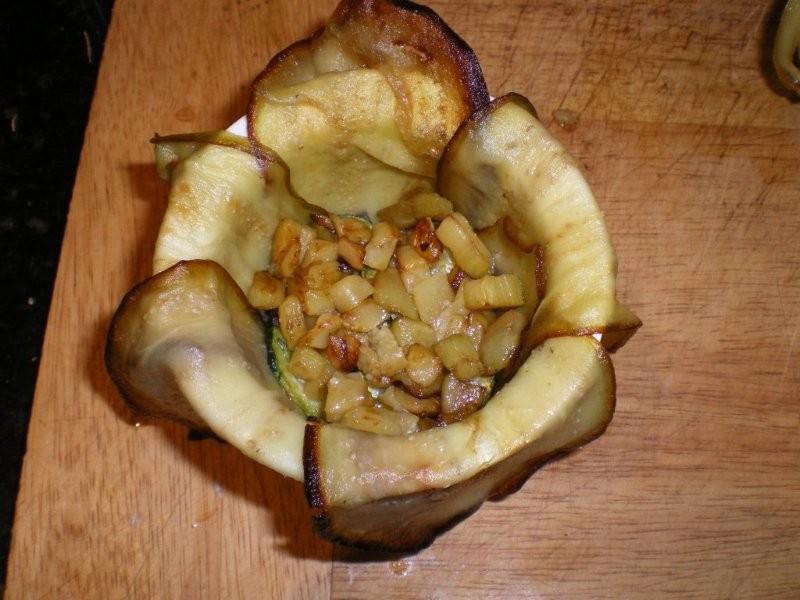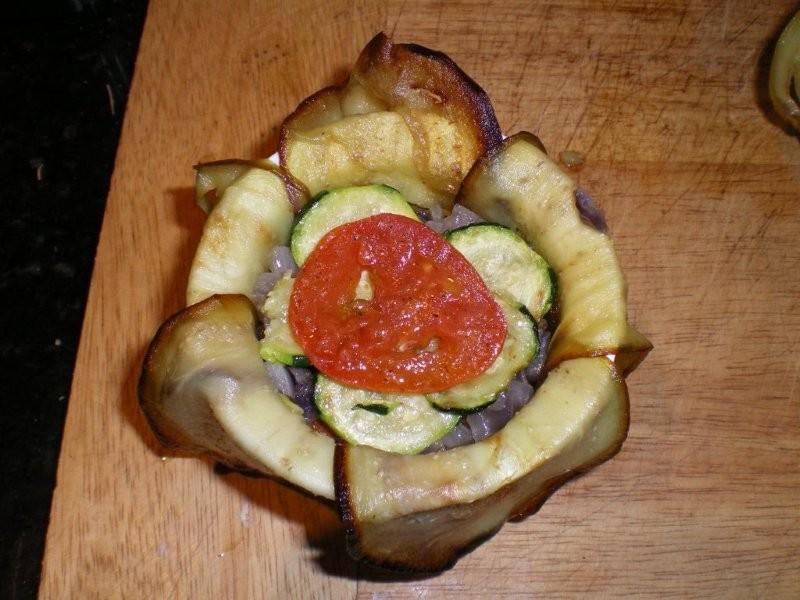 Then fold the eggplant slices over the contents: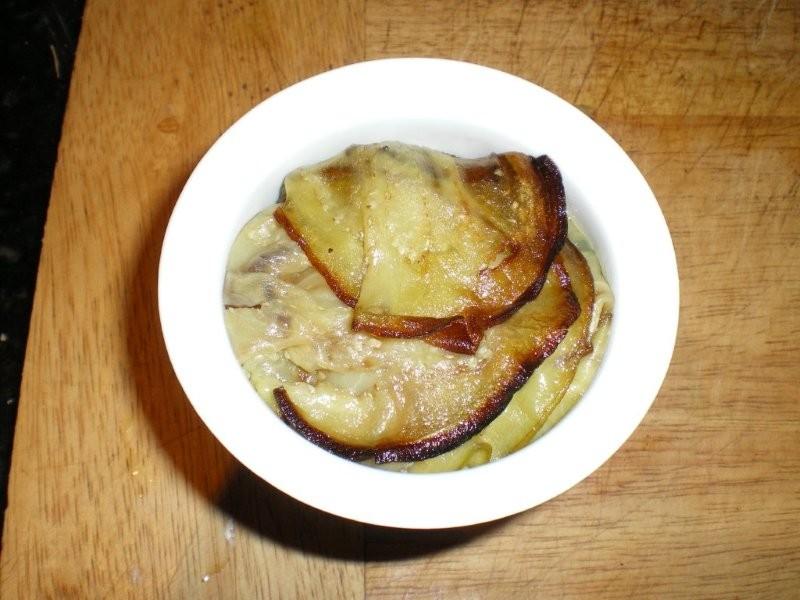 Next put in a bain marie: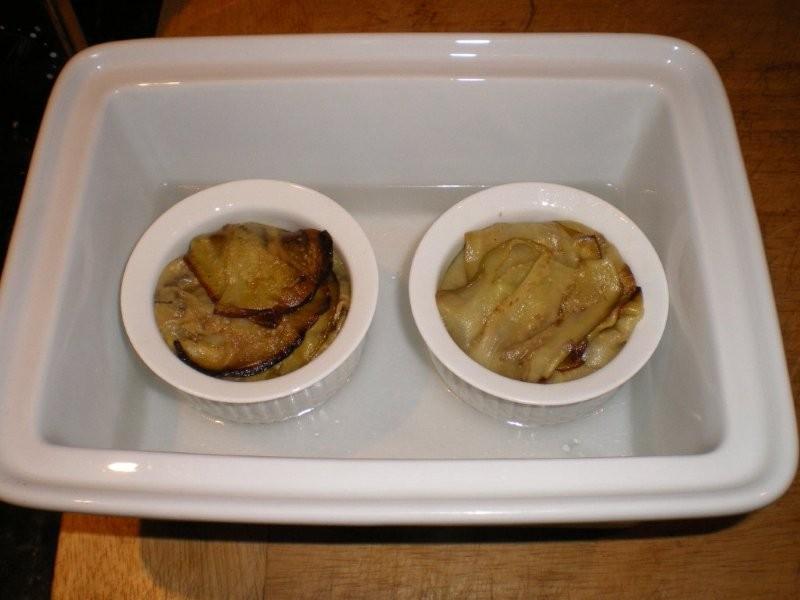 Cook at 180 degrees Celsius, or 350 degrees farenheit for around 40 minutes
(check to see if it looks cooked [see below])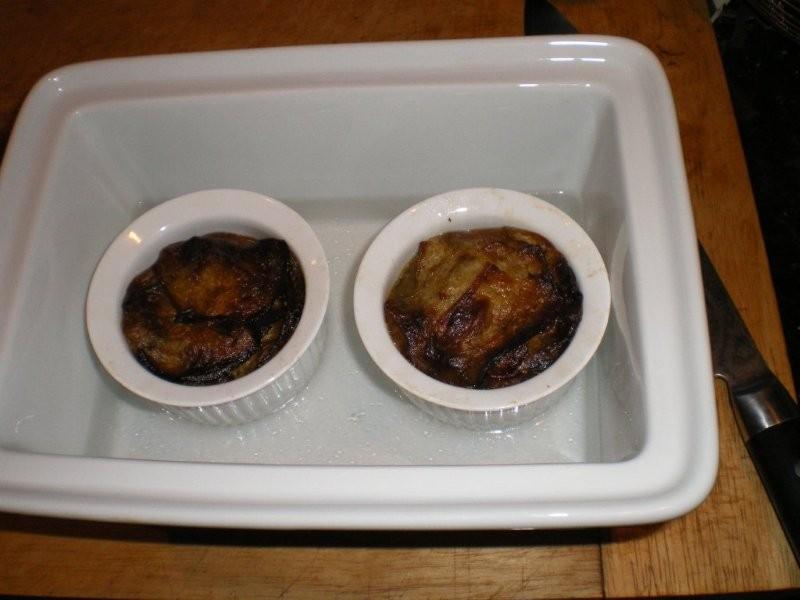 Take out of the pan, dry it off, put the plate on top of it and invert (tap
the top a few times).
The product is: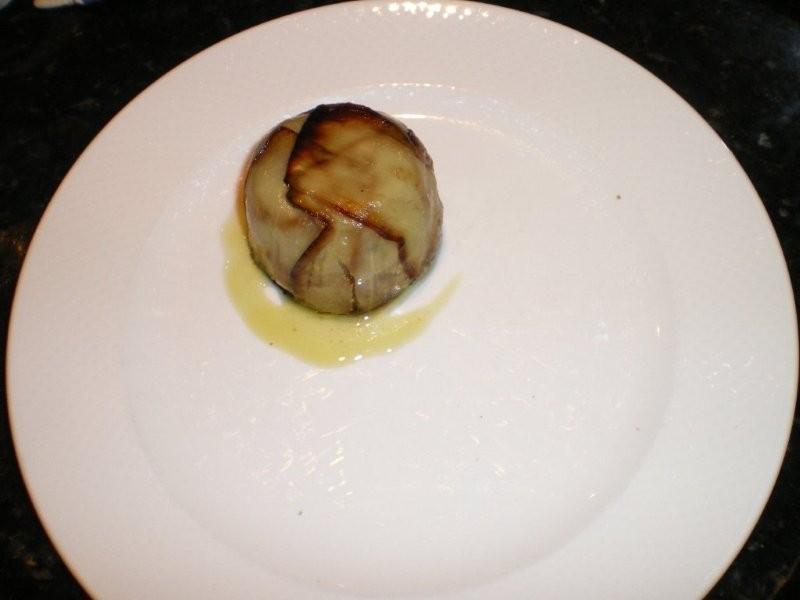 Voila.
ps. I seasoned the contents during cooking. Yes, you can add garlic (oops, I omitted it tonight).
Basil leaves would be nice between the layers.
Enjoy :)
Edited by nickrey, 18 August 2008 - 03:22 PM.