Fish Amritsari
This fried fish dish originated in the Punjab and can use any firm white-fleshed fish.
The fish fillets are initially marinated for at least 25 minutes in malt vinegar and salt and then pressed gently between napkins or paper towels to remove excess moisture.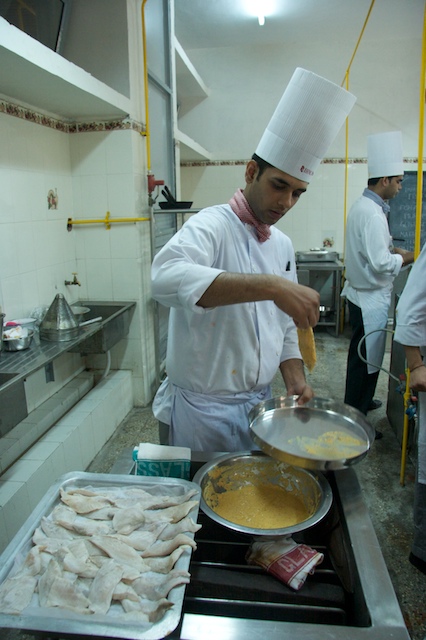 A second marination
with ginger and garlic pastes, red chilies, turmeric, S&P, gram flour and water is done for at least twenty minutes.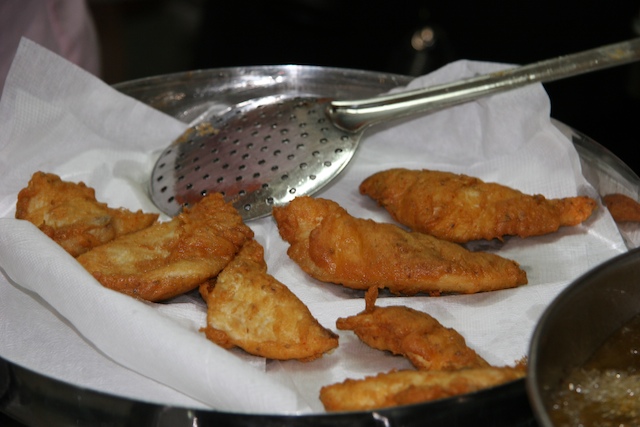 The battered fish are deep-fried in ghee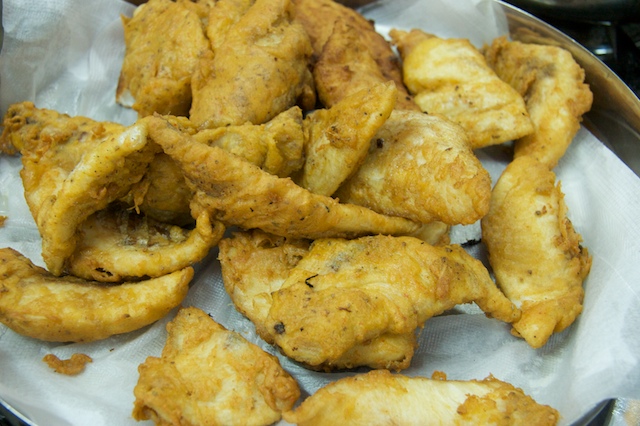 They are served with chaat masala and lemon wedges
Delicious!