Digby Chicken is not chicken at all and doesn't necessarily come from the town of Digby in southwest Nova Scotia. It's herring that has been cured using smoke and salt. The small fillets are dark and oily and extremely flavorful: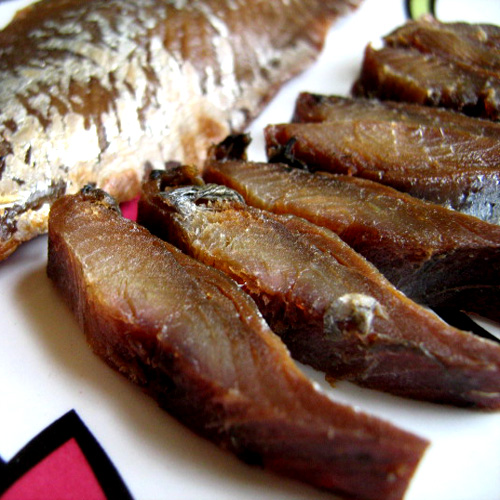 They're so powerful - it's a challenge to eat them as is, I'd much rather chop some up for a fish stew or chowder. I will also smash them up with the mortar and pestle along with some salt mackerel to get a potent fish paste that can be used like a Mediterranean anchovy paste:
Edited by Peter the eater, 16 June 2008 - 04:45 PM.