We've admired it, speculated on all its parts and usage, marveled at how CLEAN it looks to deal with all that smoke and grease, and agree that tomorrow, when I show it to our eight-month-old granddaughter, she'll take a happy look and say, "Noo-Noo!!"

Ah, sorry to mislead! That is a "stock" photo of the device as originally assembled... it is not quite so clean anymore! And alas, I cannot claim the ingenuity for myself: I saw something similar on the internet somewhere and was inspired.
Is the patty you cooked (presumably for yourself) midway through the process a quality control step?

<snip>

what besides the method and need to cook it distinguishes cold-smoked from hot-smoked sausage? Is there a difference in flavor? (The place in Port Richmond sells both fresh and smoked kielbasa, btw.)

<snip>

Of course, you will look us up when you return to Philly?

First, the patty is to check the seasoning before you stuff it (obviously once stuffed you're stuck with it). You can sorta check flavor, but since the smoke changes everything, it is mostly just to make sure the salt is right. Regarding hot versus cold smoking, there are two main differences: cold-smoked foods can be smoked for much longer since there is no danger in overcooking them. For example, a cold-smoke Andouille sausage could be smoked for 24-48 hours: they are heavily, heavily smoke-flavored. The second is texture: it is not so much that the texture changes due to the cold-smoking, but that cold-smoked sausage is usually denser, although I suppose this is not universally true. And naturally, next time I am in Philly I will probably make my way to Chick's...

On that note, I present my last set of photos: a nightcap, and a pleasant end to a fun week. A Negroni: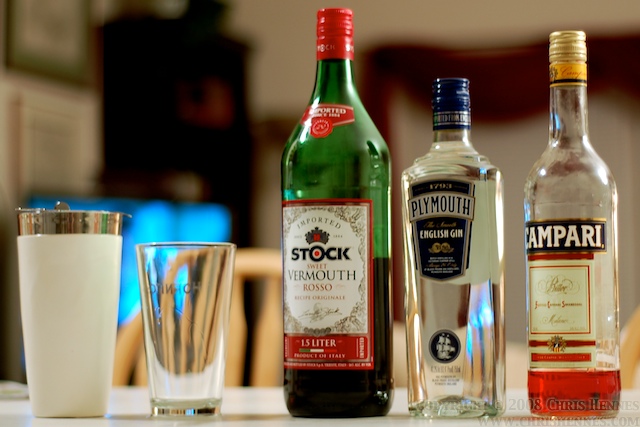 Cheers!