A trip to Portland Maine's Old Port district always includes some fish market reconnaissance. Shad Roe was in stock earlier this week at $9.95 per pair but that's too much for my wallet.
Imagine my delight yesterday when, having sold out of Shad Roe,
Harbor Fish Market
decided to try selling Flounder Roe instead.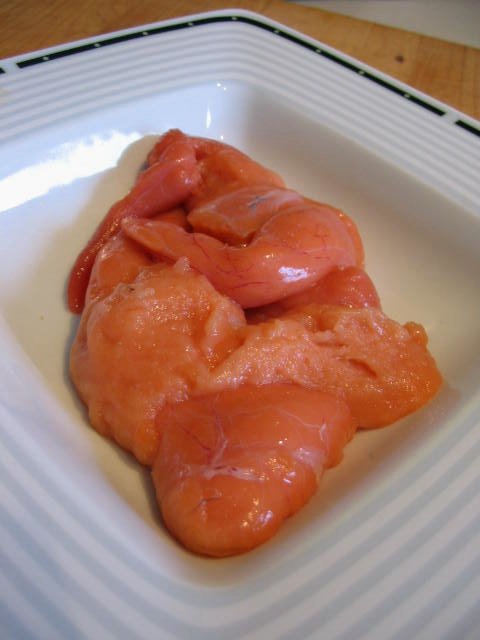 Inspired by Peter The Eater's
Poached Haddock Roe
from early March (and the fact that they were $2.99/lb) I decided to give 'em a whirl.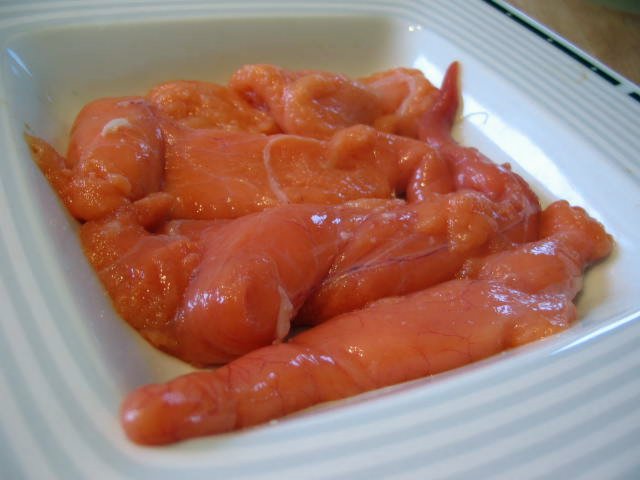 I bought just a handful (1/3lb) to try out. Each were about four or five inches long.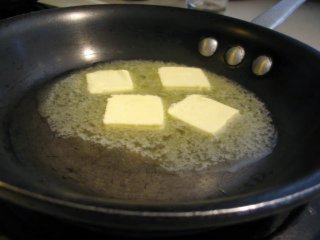 I chose a simple method: poached in butter with a spritz of lemon.
About 5 minutes a side on medium heat. The damn things explode if the heat is too high.
I poured the whole thing on a slice of local crusty white,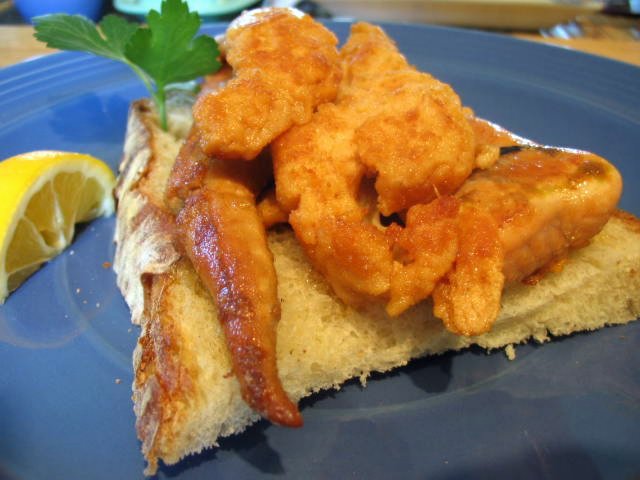 ...and called it Lunch!

They were milder than expected. Reminded me of fresh grilled sardines. I imagine these - like most fresh roe products - would be a seasonal fishery and not available all the time.
Flounder roe may eventually be subject to draconion harvesting laws once people find out how delicious they are and demand goes through the roof.
And I can say I had 'em for lunch back in April 2008 for a dollar a plate!