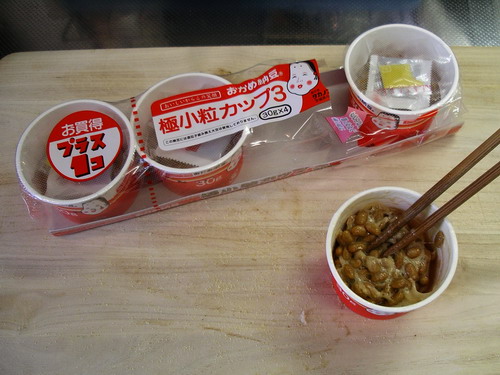 This is nattou, an extremely stinky and slimy form of fermented beans. It is usually sold in plastic styrofoam cups but I choose these paper cups so I'll make less garbage. It always comes with a tiny pack of karashi (Japanese mustard) which goes straight into the trash, and a tiny pack of soy sauce based seasoning. That goes in the cup and the beans get stirred like made until nice and stringy.
I like nattou a lot and always mean to eat more of it because it's healthy, but it is so sticky that I find it hard to eat. One solution is to put it on bread with cheese and throw it under the broiler. The cheese keeps the stringiness in place and the quick heating tames the slime. This is a favourite breakfast, lunch or snack, especially when my husband is not around. He actually likes nattou (although many Kansai people do not) but can't stand to see me eat this dish.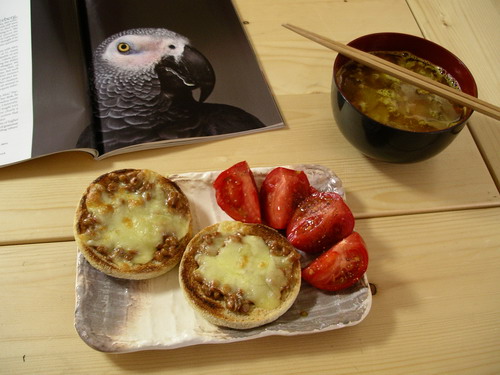 Nattou cheese toast, tomato, leftover tonjiru. Alex the parrot joined me for lunch today.