Baozi are done and delicious. I followed FD's instructions from "Revolutionary Cuisine" for spicy pork dumplings.
I doubled her dough recipe because I wanted to make enough for freezing.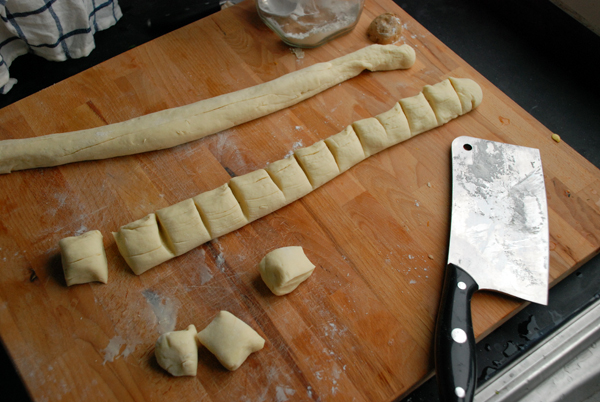 I also deviated from her filling recipe and added a cup of sauteed greens - some random greens that came with my CSA bag - as well as a half cup of chopped shiitake mushrooms.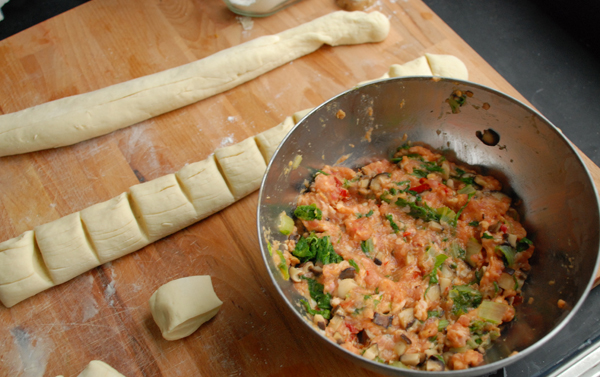 The filling in this recipe has you beat in five tablespoons of cold water into the meat. Is that to make it more tender? Or to help it cook inside the dough?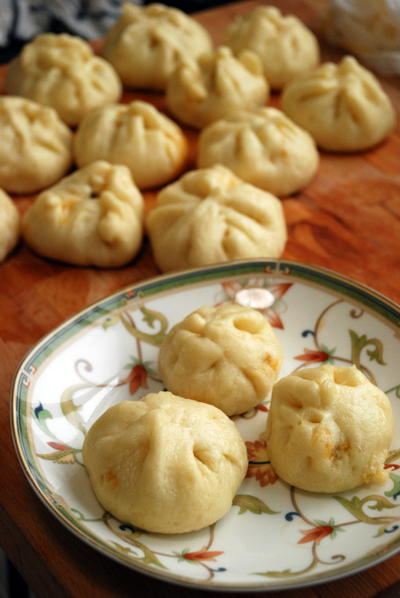 I lined my steamer with some oiled cheesecloth, but there was still a bit of sticking. Does it matter how quick you pull them out of the pan in terms of stickiness? I thought the ones I left sit for a few minute more were harder to get out.
I was surprised how easy they were to make, and how non-fatty but delicious the fillings are. I love the street dumplings in my neighborhood, but I can't help but think that there's a reason they taste so rich. I'm thinking: fat.
They were so good even my husband, who is on record as baozi-neutral, snarfled several hot out of the steamer.
He has requested
pizza-man
, a la Japan, for my next attempt. No idea how I'd get the filling in, though.