Ten of us are waddling about the southern New England area right now after a wonderful feast at Lucky Garden in N Providence RI to celebrate the Lunar New Year. We were Steve, Julie, Catherine, Ted (Catherine's cousin -- apologies if the name is wrong!), Paul, Keith, Shelley, Laura, and Christopher. We ordered a lot of items from the usual dim sum menu as well as several from the New Years menu.
We started off with these tasty little char siu and puff pastry items that none of us had seen before: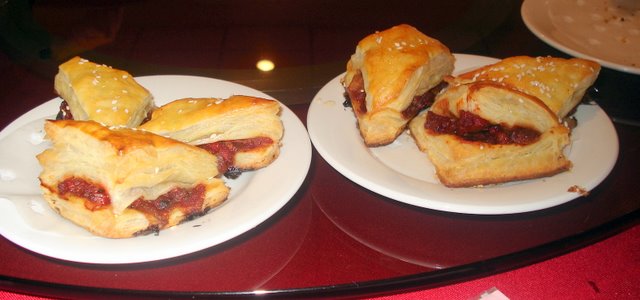 Swell har gao: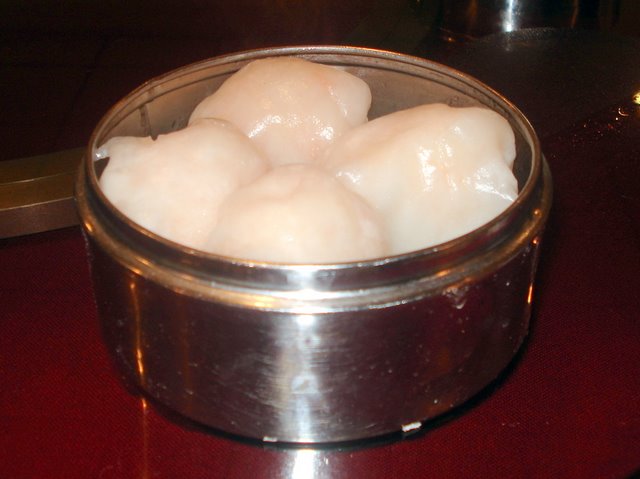 Char siu bao: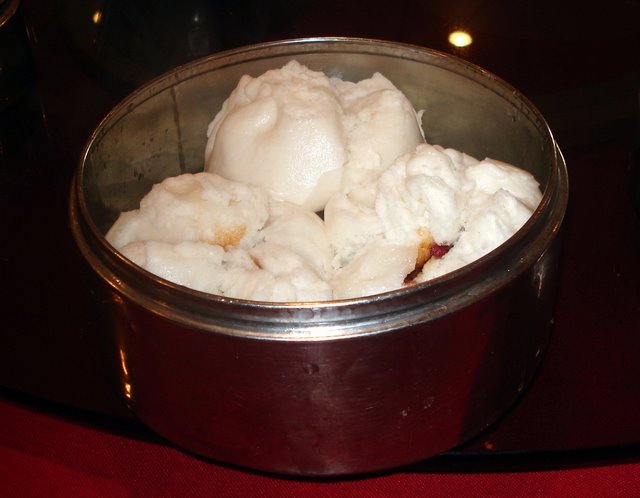 Conpoy congee:
Fried baby squid: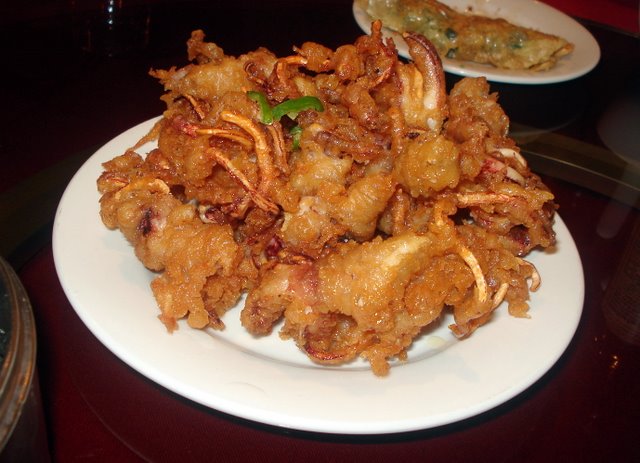 Shu mai: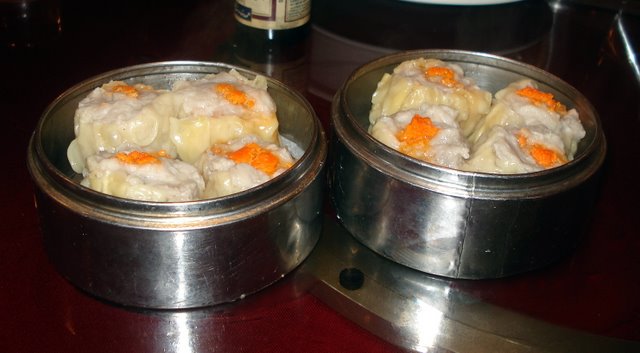 Rice noodles with dried beef:
Soup dumplings:
Pork ton bor: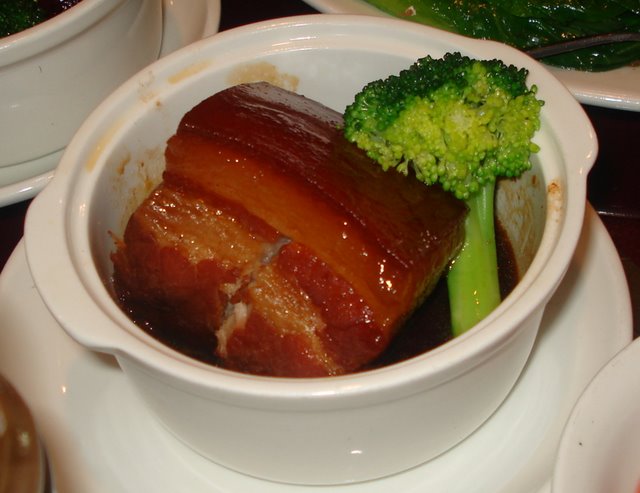 They had fresh whole bass, so we had to get that, of course, and it was excellent: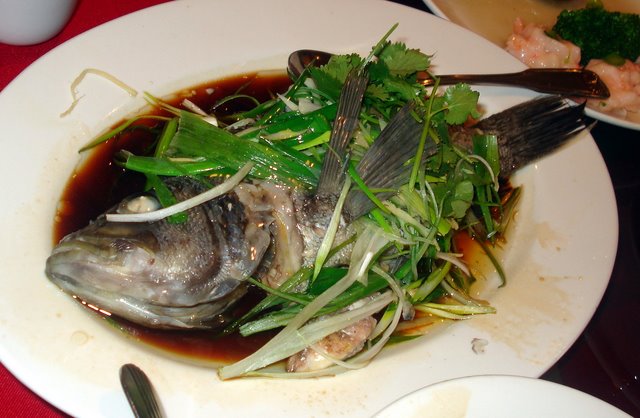 Vegetables included pea pod leaves:
Garlic chives: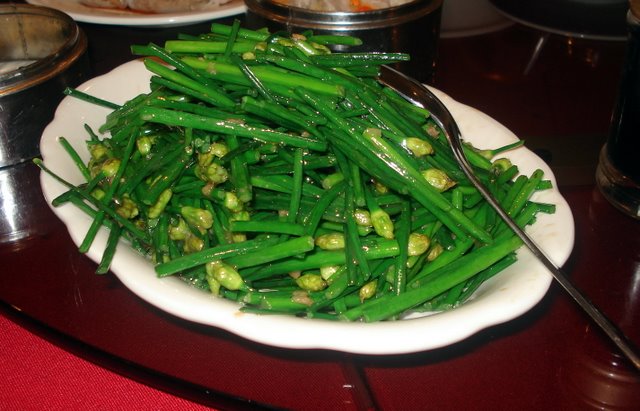 Then we dug into the New Years dishes. First, a fine version of shrimp with sea moss and Chinese broccoli. I've found that sea moss has tasted a bit off when I've had it in the past, but not this time. It was great: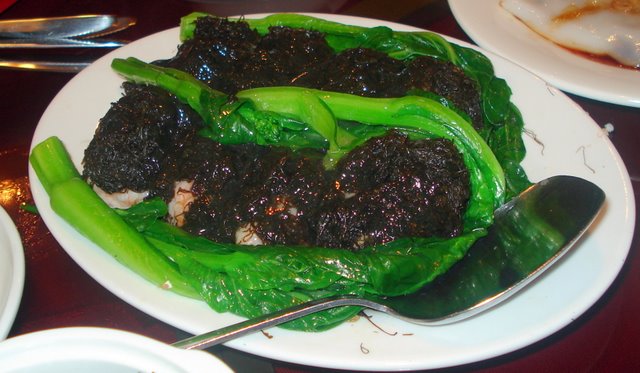 Broccoli with egg white and crab, which I adored: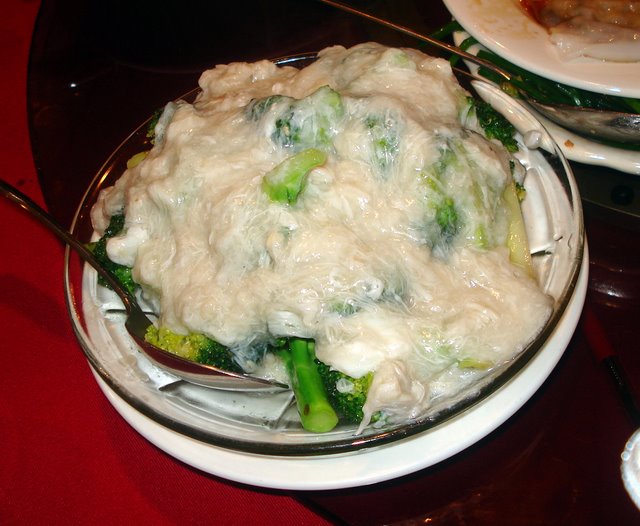 An amazing braised pork dish described as "foot" on the menu and "head" by the waitress, which was served on lightly braised lettuce, which I also adored: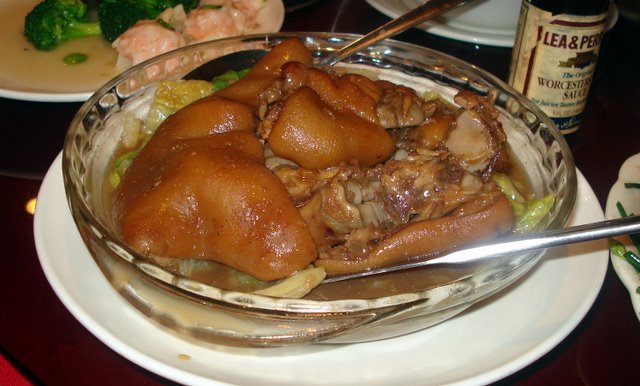 Shrimp with duck feet, the cartilage which had been removed and placed under the shrimp to steam: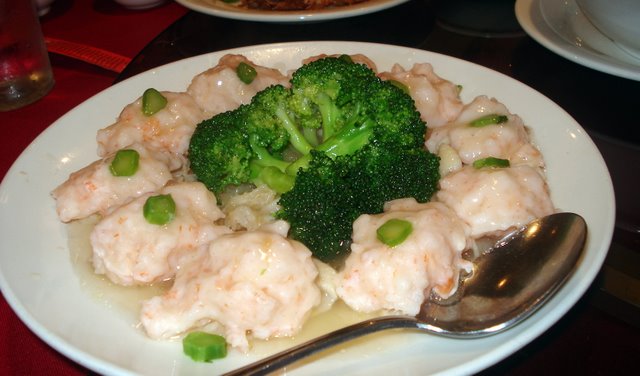 Turnip cake: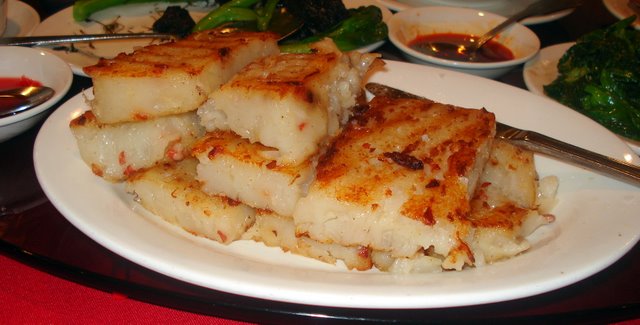 The New Years cake, with sweet red beans, coconut, and egg. This is our house's favorite part of New Year!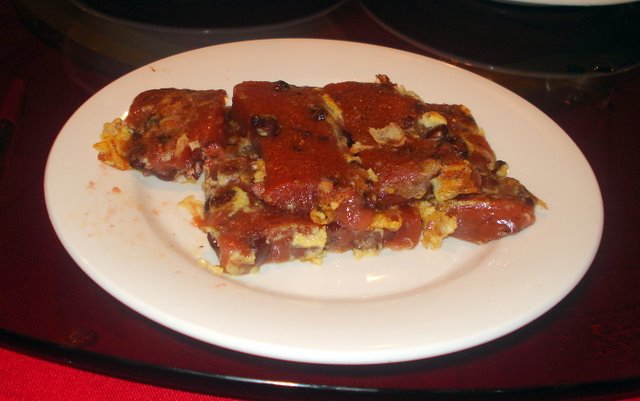 We finished up with some sesame balls and dan tarts, which I didn't snap. Here's the gang: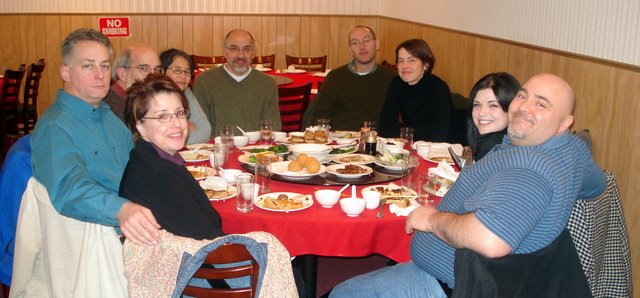 Thanks to everyone for making this event such a success, and for supporting the eGullet Society!