If any of you read (or write) blogs which cover cocktails, you might know that Paul over at
Cocktail Chronicles
has been organizing a monthly online cocktail event he calls
Mixology Mondays
.
This month's event is being hosted by Marleigh over on her blog
SLOSHED!
The theme is
Brandy
.
To quote Paul from his announcement of the topic:
Christmas is right in front of us and New Year's is on the radar, but once the tumult of the holidays has died down, drink bloggers from all over will congregate on the Internets to raise a glass to the new year. In that glass will be Brandy, the topic for the first Mixology Monday of 2008, hosted by Marleigh at SLOSHED! on Monday, January 14. Grab a bottle of spirits from the grape — or the apple, or the pear, or the cherry, or the…you get the drift — put a drink on the web by the end of January 14, let Marleigh know about it, and keep an eye out for her wrapup soon afterward.
If you would like to participate, please write up a cocktail in this topic before Monday, January 14th at midnight. I will compile a list of cocktails posted and email them to the organizer.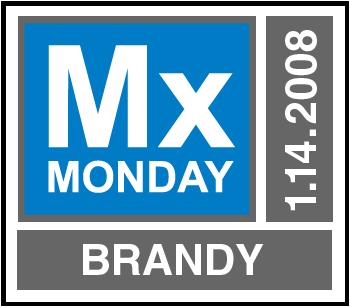 Pretty wide open topic here, let's show those pesky bloggers we mean business!