Greetings, everyone, from quaint, charming and tranquil Yardley, Pa., where I have worked since this past December 4.
I'm also posting from a low hill overlooking a semi-vast expanse known as the Two Hundred Pound Plateau. You saw the view from that hill in the teaser photos for this foodblog, and one of the things I hope to do in the course of this foodblog is climb back down off of it -- the plateau as well as the hill.
Our co-blogger mizducky, who knows me from when we were both young whippersnappers at Harvard, was supposed to have started this blog in the wee small hours Pacific Standard Time from her perch on the Left Coast, but the Invision PowerBoard servers that host eGullet had other ideas. So, reckoning that she is resting to face the new day (or probably rising right about the time I post this), and with the blessing of our third participant, CaliPoutine, I'm kicking off yet another tag-team eG Foodblog.
We chose this week to blog because it's the first full week of the month when roughly one in every two Americans makes a New Year's resolution to lose weight. Of those, roughly nine in ten (all figures pure conjecture) either abandon that resolution within a short period or succeed, only to put the weight they lost back on.
All three of us are watching our weight: two out of medical necessity and a third out of a desire to get into better shape overall. We thought that a foodblog devoted to weight management would be an excellent way to examine the whole subject of diet, weight loss, overweight and obesity, and some of the tensions and compromises inherent in being at once a food lover and a person who must watch the food they eat.
It strikes me that gourmandry and weight management are at heart at odds with each other: I notice that truly svelte people appear to be absent from the ranks of food lovers. Yet at the same time, I also note that truly obese people are not overrepresented among them either, though we may have a disporportionate share of overweight people like myself. Perhaps we will figure out why this is so in the course of this blog; perhaps not.
We will take a look at the diet-industrial complex, though, an entity that (I believe) all three of us have managed to avoid getting overly entangled with. One of my unused teaser photos was designed to illustrate one of the things I try to do in balancing a love of food with a desire to get rid of a gut: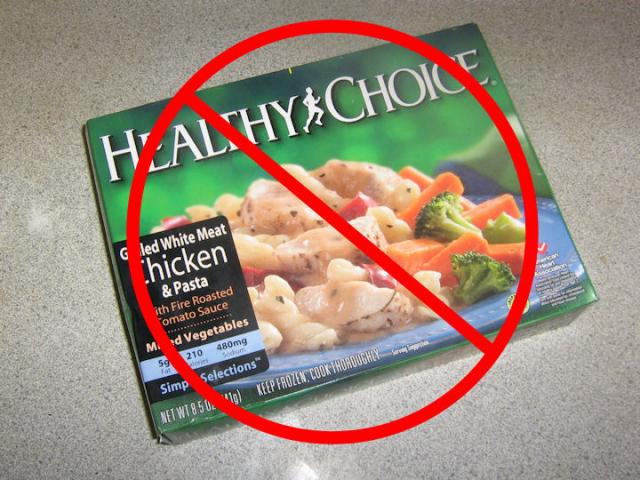 And we will look at the role of exercise too. More about that from my perspective in my posts later today.
BTW, Tracey: That salad was homemade. I picked up several packets of salad dressing from the Wawa just up Main Street from my office so I would never be without dressing on days when I forgot to bring in my own.
With this introduction out of the way, we can now take (it) off.