The word "Christmas" in New Mexico can mean two entirely different things, one of which can be enjoyed every day of the year: Chile. Red and green. Side by side, just like it ought to be.
Isn't it gorgeous here?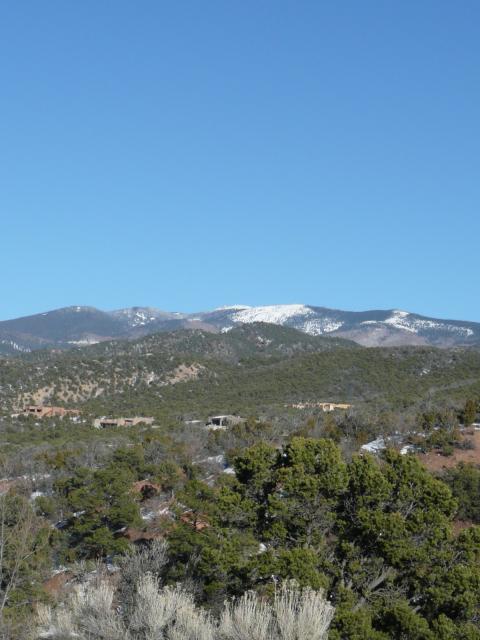 For those of you that don't know: Santa Fe is cold! We've had lots of snow over the last week and the skiing is fantastic. Check out this 5 ft long icicle on my canale:
And my pear tree: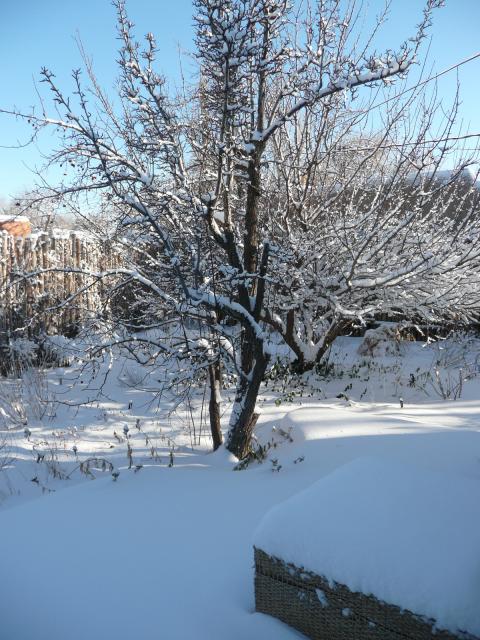 About me:
-I grew up in Abu Dhabi, which is the capital of the U.A.E. (home of Dubai, which most people are familiar with), and am half-Emirati and half-Lebanese. I will gladly post photos of the Emirates if anyone is interested, since I still consider myself a part-time resident.
-I am 26 but don't always act my age.
-Like a lot of people on eG, I've been obsessed with food for as long as I can remember.
-At the metabolically enviable age of 15, I began to cook family meals and fully embrace the insatiable appetite that has remained with me through good times and bad; I can always eat. That same year, I left the Emirates for Yale, where I experienced my first skinless boneless chicken breast, promptly swore off dining hall meats, and was elated to discover the godsend that is New Haven pizza. After graduating in 2001, I moved to Santa Fe to pursue blue skies, crisp air, and a M.S. in Oriental Medicine.
-Until recently, my work (complementary medicine legislation and public health policy reform) allowed me to travel back and forth between the Emirates and Santa Fe, which was great, because I am very close to my family. Most importantly, my 6 year-old "son", Emile, whom I brought with me when I moved back to the Emirates, is still there, and he's my ultimate dreamboat: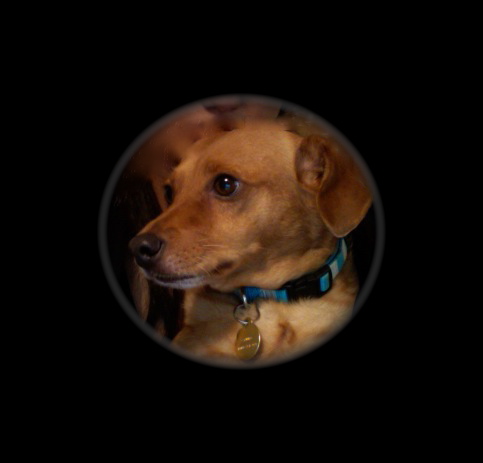 -A few weeks ago, I stashed my heels at the back of the closet, started practicing Chinese medicine clinically, and got myself a part-time job cooking for a wonderful couple a few evenings a week.
-Finally: This is a years of firsts for me: I bought my first house here in Santa Fe, hosted
my first Thanksgiving meal
, and about to experience my first Christmas and my first blog. I'm an unapologetic glutton, and this is going to be an exciting week for me, so I'm thrilled to be blogging it out...

Tonight:
-Canyon Road Walk (with eG member wrenwillow) to chug hot cider and see the farolitos
-Dinner at a friend's off-the-grid homestead about twenty miles north of town

Tomorrow:
-My dashing and heroic R and I are hosting a private dinner for ten at the Rio Chama, which he manages. It's the one day of the year that the restaurant is closed, and we'll have full reign of the kitchen. It'll be my first experience cooking in a restaurant kitchen...!
Now I have to get to Whole Foods the moment it opens so that I don't get trampled!
See you later, when I post breakfast.