I decided to give Chufi's shutter finger a rest and took my own camera out with us this afternoon. Feeling a bit guilty about having promised you market pictures and failing to deliver, here are some for your delectation.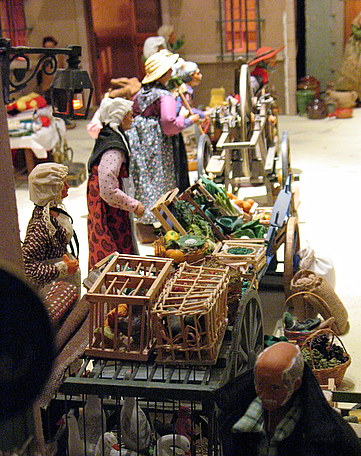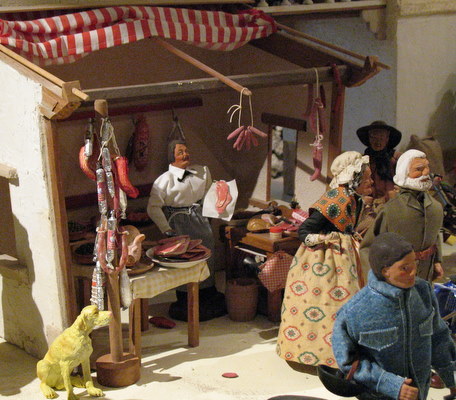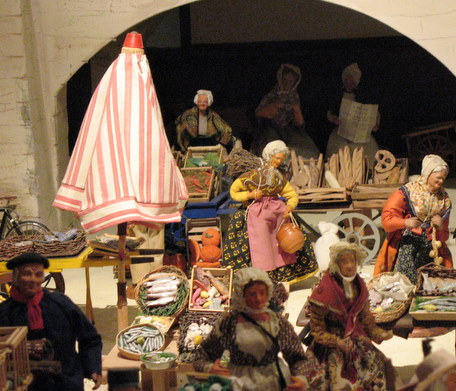 Oh, you wanted to see real people? These are santons, a Provencal holiday tradition of miniatures, beautifully staged here for your imagination to go a-marketing.
And it also occurred to us that one thing has been very notably absent from this blog and that's chocolate.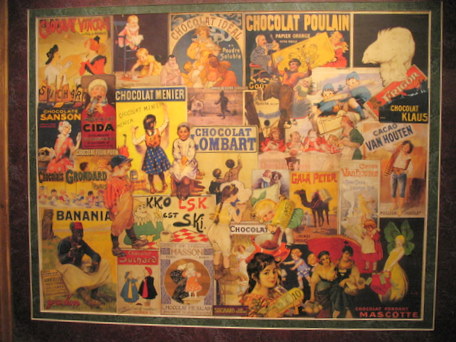 Isn't it amazing how little chocolate we've been eating. Here's a bite we'll share with you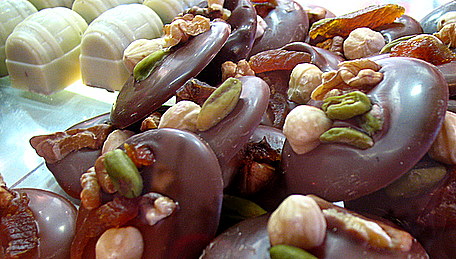 And then, on our way home for supper, we saw this sign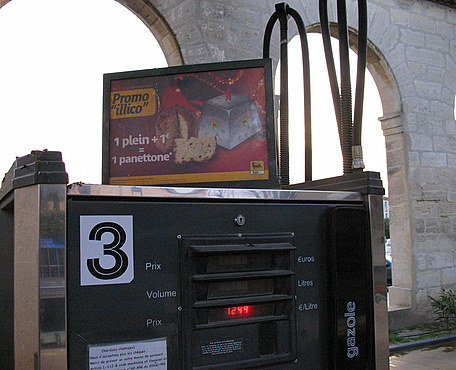 With a fill up and a Euro you get a free panettone! And so we did. So now we're home, preparing our last blog supper, which will be simple and homey, but will feature those beautiful cèpes and some even more beautiful pastry. No gas station panettone, I promise. Just give us a couple of hours to thaw out by the fire and get into the kitchen, and we'll be back for a final post.