If any of you read (or write) blogs which cover cocktails, you might know that Paul over at
Cocktail Chronicles
has been organizing a monthly online cocktail event he calls
Mixology Mondays
.
This month's event is being hosted by Jeffrey over on his blog
Jeffrey Morgenthaler
. The theme is "
Repeal Day!
"
Jeffrey explains the criteria:
I have been given the honor of hosting next month's Mixology Monday here, and since it is in such close company with December 5th, which is Repeal Day, I've decided to try to combine the two and have a little fun with it.

So, for this round of MxMo, you're going to need to write about a pre-Prohibition-era cocktail, tell a Repeal Day story, create an original drink inspired by Prohibition, etc.
If you would like to participate, please write up a cocktail in this topic before Monday, December 3rd at midnight. I will compile a list of cocktails posted and email them to the organizer.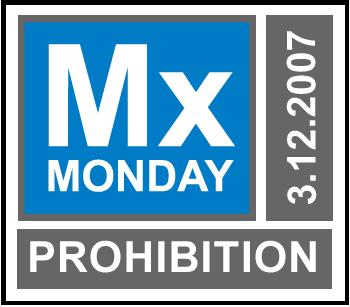 Post those prescriptions and I'll get them to the apothecary before the 3rd!