Since I have some time, I thought that I would post about our dinner club that we are in. About a year and half ago, Mark and I decided to start a club up with people who were perfect strangers. We were interested in making new friends and expanding our culinary experiences. I put some notices on Craig's List and on the Cooking Light message board and got about 12 people interested. There are still about 5 original people not including us that are still involved. Over time, I have put up more notices and have gained some new members. We meet once a month, rotating homes of the members. The host picks the theme and does the main course. Everyone signs up to bring the other courses/wine. It's been great. We have a website that I post the pictures of the food, and then the recipes if people send them to me. That way, someone could go back and recreate something that they've had at one of the parties. Our last dinner was a week ago today, so I thought that I would share what we had. It was an appetizer party, to get everyone in the mood for holiday entertaining. Here are some of the things that we had.
I made Meatball Slider sandwiches. They turned out pretty good. I had the rolls specially made for me by a bakery that is actually a cupcake bakery. She said that she could make them, and they turned out great.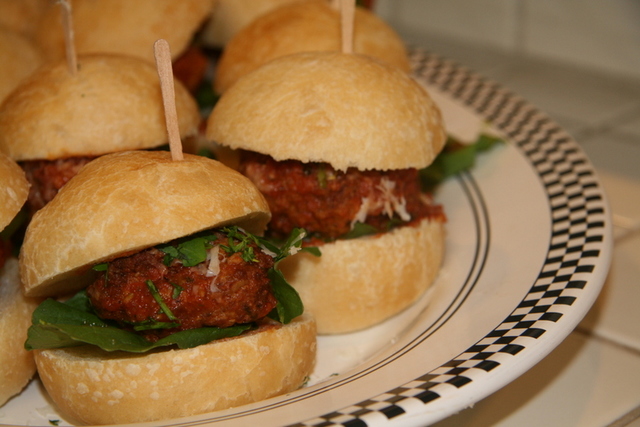 I do have step by step pictures that I can put up if anyone is interested. I'll eventually have them on my recipe site that is at the bottom of my posts.
These are yankee doodles that my friend made. I think they are a midwest thing. Basically rye toasts with seasoned ground meat that is then topped with durkee sauce and broiled until cooked through. They were a big hit.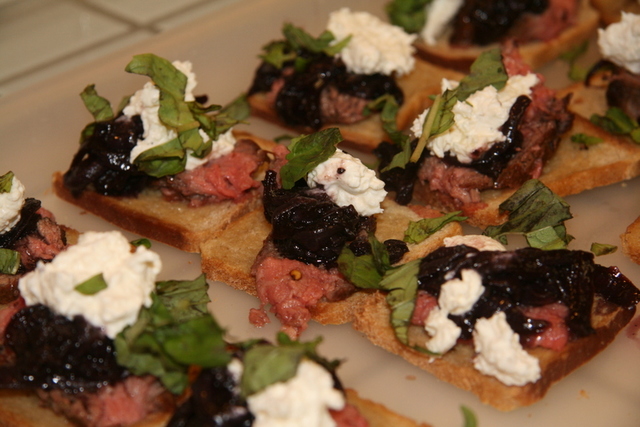 These are rib eye steak tacos with an onion jam and horseradish cream sauce.
These are aspargus wrapped in parmesan cheese and prosciutto and phyllo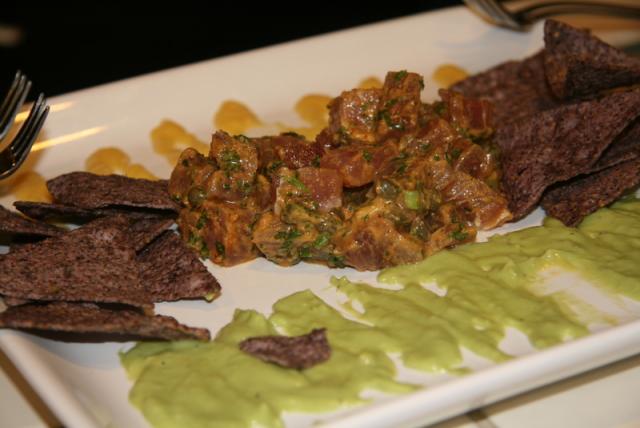 These are ahi tuna with two types of sauce, a mango habanero and an avocado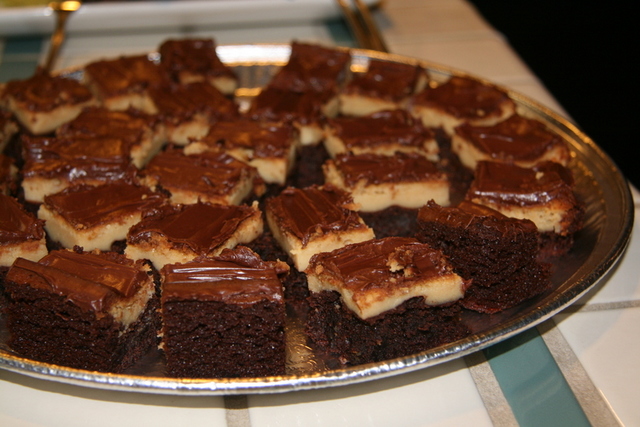 Some chocolate cheesecake brownies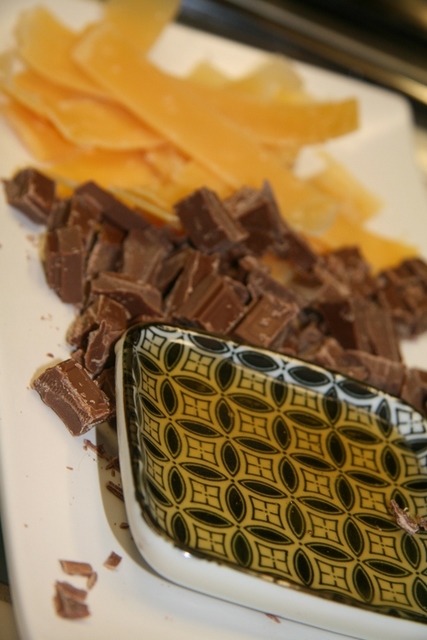 This was very interesting. A special type of gouda with milk chocolate and honey. If you try the cheese first, then go with the cheese and honey, then try the cheese honey and chocolate, you got three completely different flavors. It was really good.
Next Saturday, we are hosting a Christmas party here for our friends. Right now nearly 40 people are going to be coming....

We are making carnitas with salsa and guacamole and cupcakes. Other people will bring some appetizers to go along with it. So if this is not really a dinner, more like a stand up eat type of thing, how many pounds of pork should I get? That is my dilemma right now. If anyone has any ideas, that would be great.
This
will be the cocktail of the evening, along with probably some beer, wine and a few bottles of random boozy type things. This is going to my 8th annual holiday party and every year, I also ask people to bring toys or diapers that get donated to a local charity.