Good morning,
Fortunately for those of us on this side of the Atlantic there is the benefit of time: a failed attempt at an early morning first post to my first blog, will nevertheless arrive in time for breakfast for those farther west.
Before the necessary introduction let's get breakfast out of the way. It is a tradition of mine since i started my professional lfe - i wake up, shower and run out of the house as quickly as i can, thus breakfast always takes place at my desk. In our rudimentary office we have one luxury, our nespresso machine...free as long as you buy sufficient coffee each month. Not a problem in a company with many Italians and Portuguese.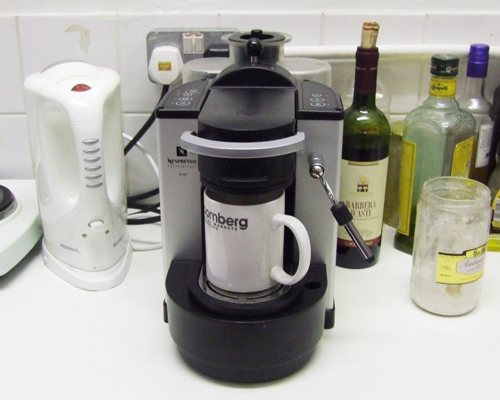 This is my desk, with coffee and today
Bizcocho Dulce Don Satur
, an Argentine classic. A week ago an importer of Argentine food which I know moved in to the warehouse next to us; that's how the biscuits from my home country made it for breakfast. The Bloomberg mug dates back to my days in NYC.
The place is London, where i've lived for the past six years. The office is just south of Battersea power station (that amazing building on the cover of Pink Floyd's Animals album) where some of my blog will inveitably take place. I was born in Buenos Aires, Argentina and moved around a lot as my stepfather was a diplomat. Ten years of my life were in the US, Philly for undergrad and New York for work. A few years ago I finally managed to leave the banking world behind, now I run the UK business of an online shopping service - we're like a supermaket with far better quality of product; and needless to say a far different view on the role of food in society.
A little cheating will take place as I will include a trip I took last week to Italy to source some new products; aside from that everything will be chronologically in line...you'll be taken to the London fruit and vegetbale market as well as Rungis, the monster of a market with its own postcodes, hotels and banks outside of Paris.
I'll leave you with the start of the trip, taking the express train as we head south through the city to Gatwick airport with a magnificent view of one of London's icons.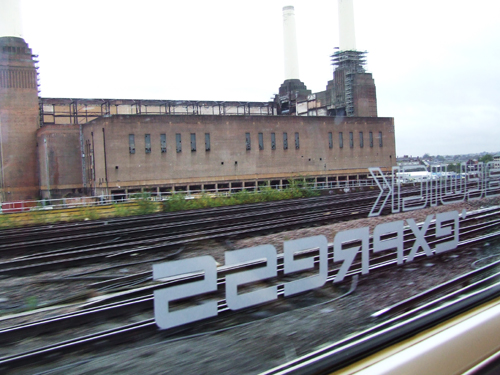 Back to work now...
Franco
Edited by CheGuevara, 22 October 2007 - 04:17 AM.