Stuffed with Walnuts, garlic and Pomegranates.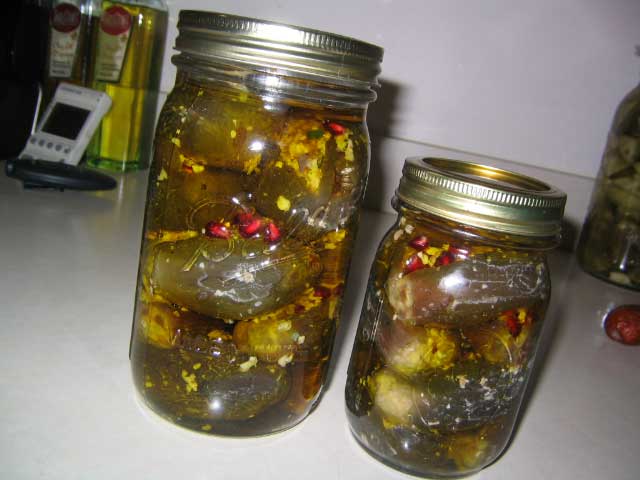 18 small 2"-3" Eggplants
1 1/2 C diced Walnuts
1 C tart Pomegranates
1 small Jalapeño finely diced
2 clove Garlic finely diced
salt*
olive oil
After peeling the green tops off the Eggplants, they were blanched in simmering water for 10 minutes until tender, and placed in an ice bath to cool.
Slits were made and salt was applied to the inside of all eggplant.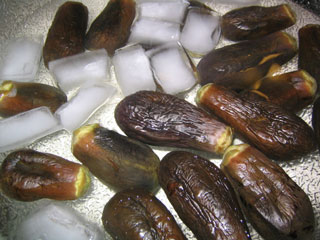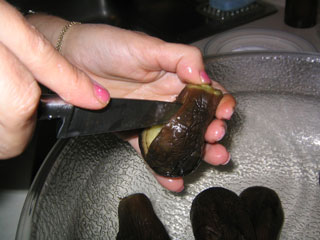 The eggplants were placed in a strainer and pressed with a heavy weight for a few hours to dry them.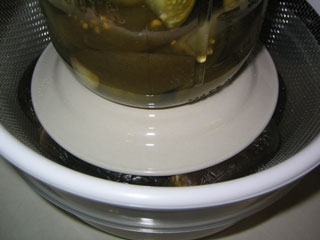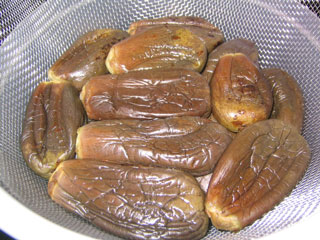 Mixed the nuts, garlic, Jalapenos, pomegranates and 1 tsp* salt. Placed about 1 T of the mixture in each eggplant.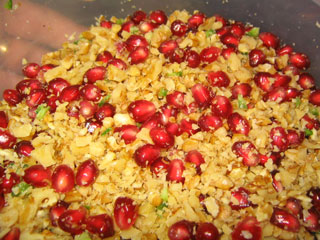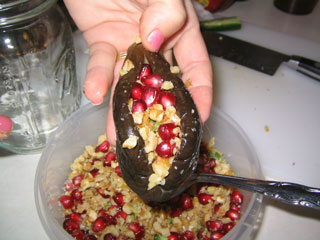 Placed the eggplants in jars cut side up, and filled with olive oil to cover.
* We could not get a definitive answer on the amount of salt to use in the filling and did it to taste. We'll find out in 2 weeks and report back.