Last year I reported on the yearly Janghowon Peach Festival. For information about this yearly event, the official website states:
The yellow peach, harvested in Janghowon, Icheon, has long been popular for its pleasant scent, nice appearance, and unique taste. From September 14th to 16th, the Janhgowon Peach Festival will be held at the terrace land of Cheongmicheon (stream) at Janghowon, where visitors can buy peaches and also have experience of picking their own. A harvesting experience will be given to the first 80 visitors to the festival on the 15th and the 16th. This is a good experience, as it is rare in Korea for non-farmers to have the opportunity to harvest peaches.
This year's festival was marred by heavy rains brought by a typhoon. Still, for the sake of eGullet and my youngest son (who looks forward to the carnival games and rides), we went on a drizzly Friday.
Here's a shot of the fair grounds. You can see my son's yellow umbrella on the lower right hand side. You can also see a fried donut cake vendor and a roasted chestnut stand.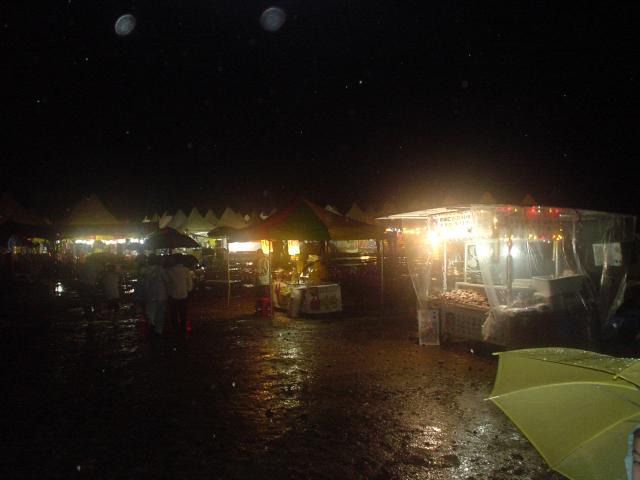 Last year I forgot to post pics of the peaches featured in the festival. I do hope these would suffice for this year.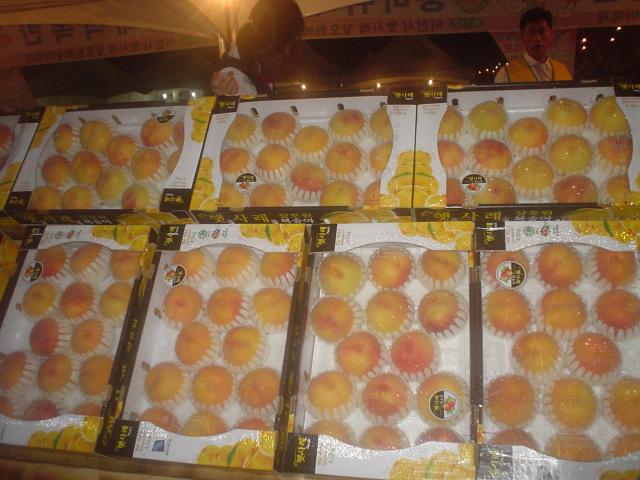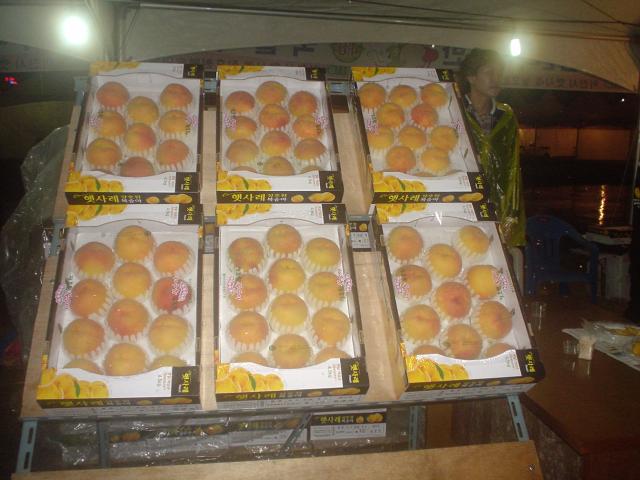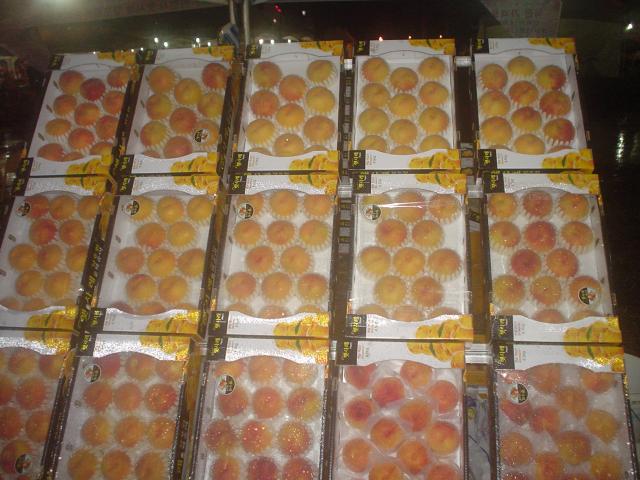 Here is a close-up of the luscious peaches on sale in the fairgrounds. Each box retails approx. between $10 - $20 each.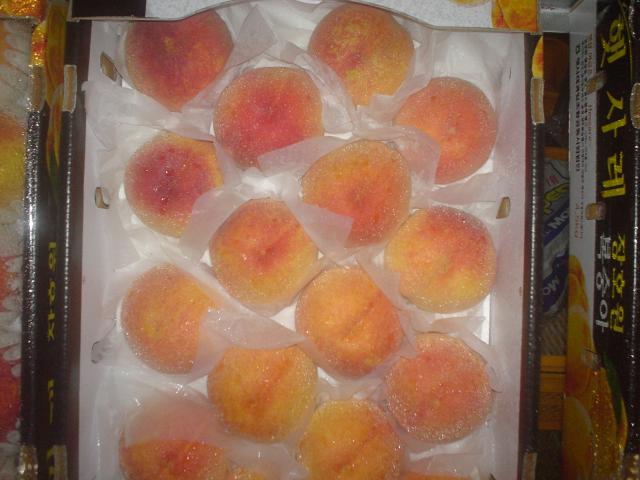 One of the displays they had there were these red cars. I dunno what they are for but they sure do look like small Zambonis.
Foodie pics coming up...