Recent meals, part one. Reading a new batch of Mexican cookbooks (and revisiting my old chile-stained friends Rick and Diana) triggered a binge of Mexican cooking at our house. Here are the results, which will be nothing new for anyone who follows the dinner thread. The first is probably my favorite so far.
Pipian rojo, roasted chayote: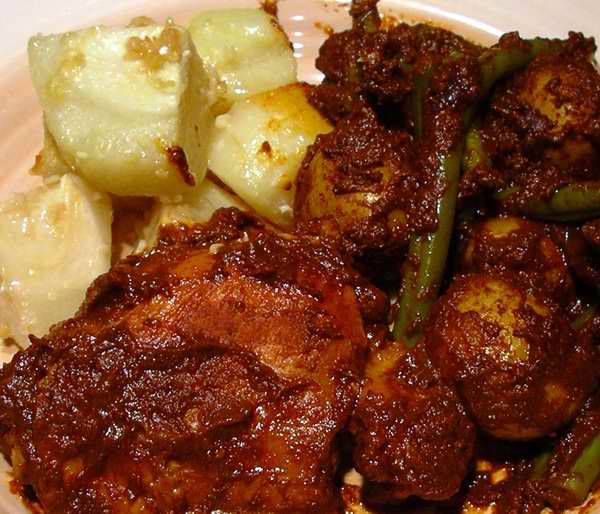 Pescado a la Veracruzana (Rick Bayless); mushroom soup with pasilla chiles: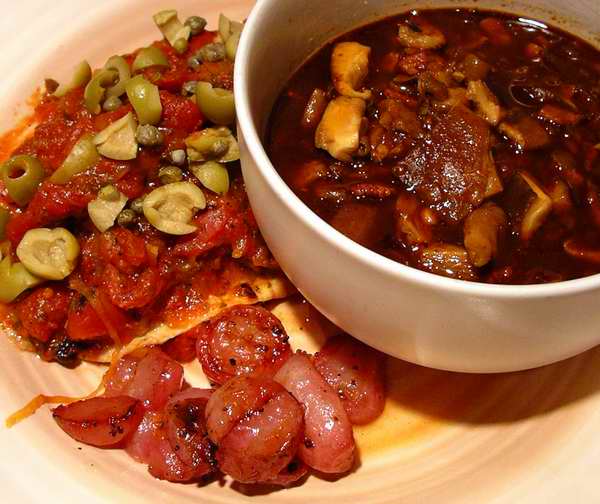 Garlicky stir-fried shrimp (camarones al ajillo):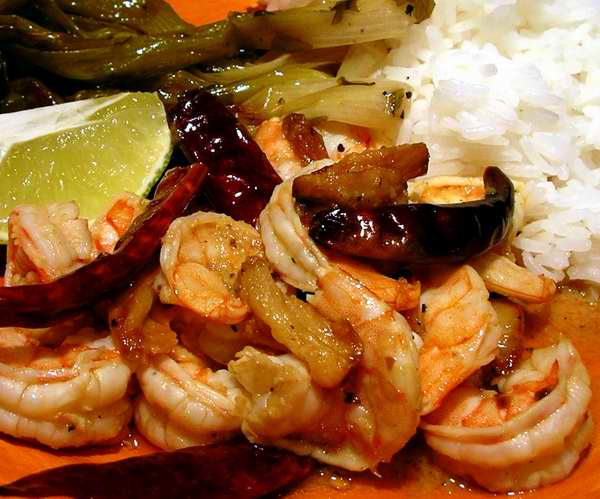 Pollo con naranja, mushrooms in herbed vinaigrette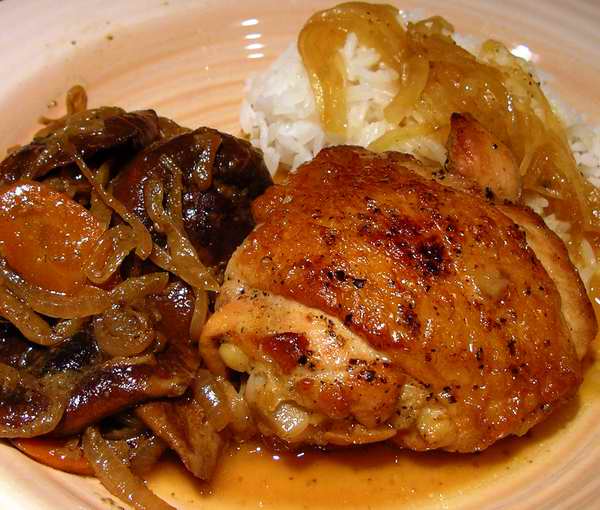 Chipotle-baked fish, turned into tacos with chipotle mayo and lime-cilantro vinaigrette.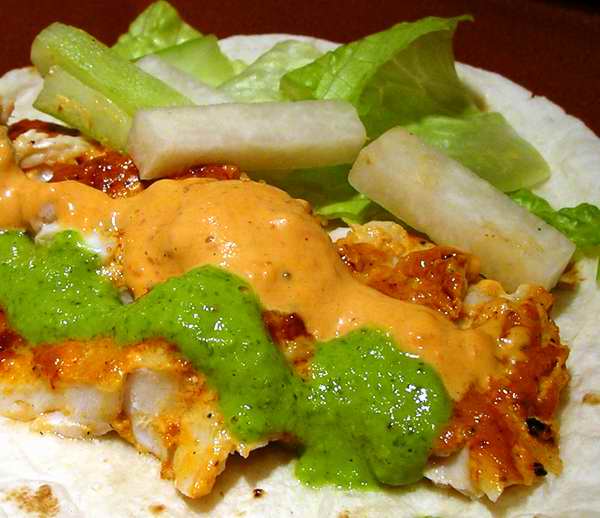 Zarela's shrimp; fried plantains with Mexican crema.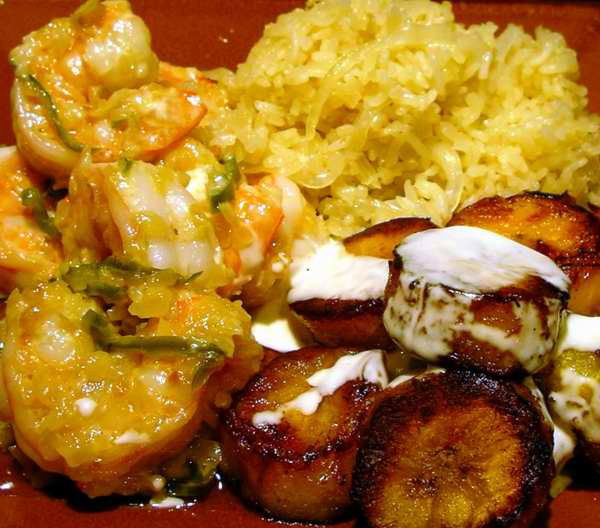 Pollo con oregano, from Diana Kennedy: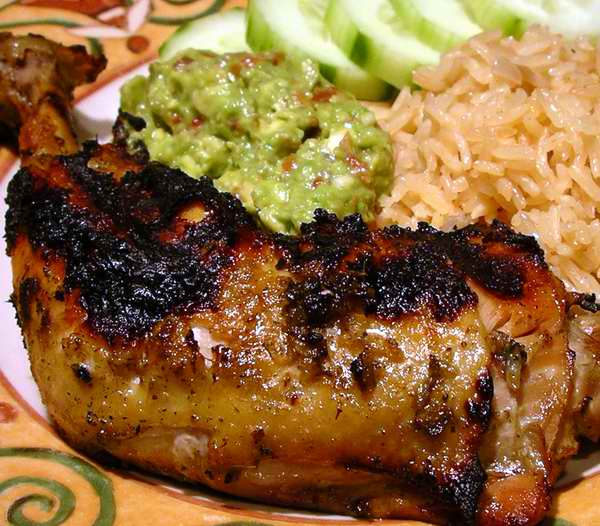 Swordfish and avocado ceviche (this was really good):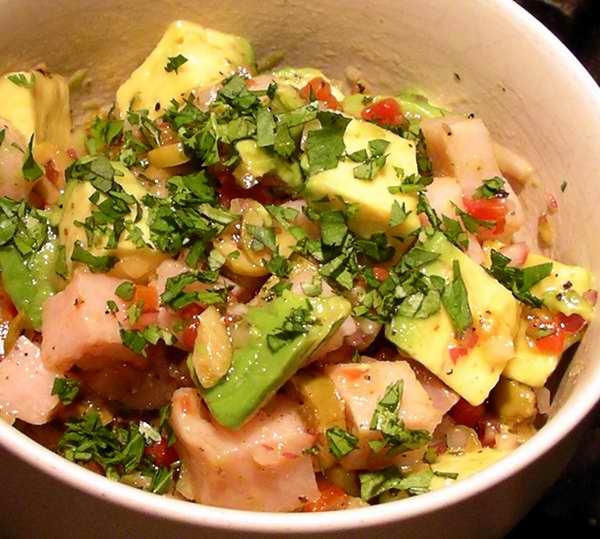 And one of my favorite meals from my bachelor days: chayote al vapor: