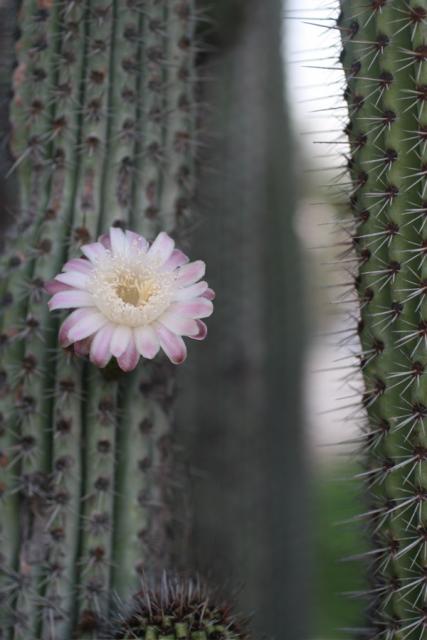 Our annual family trip to the beach took us to Cabo this year. I am lucky to have Mexican parents who know their way around the area and cuisine. I am normally the one who chooses where we eat, but I just let my Dad do the organizing--I was not sorry.
Our first meal was at the ceviche bar at our resort, Las Ventanas. I chose the local white fish ceviche and a margarita on the rocks.
Fresh totopos (chips) and salsa for the ceviche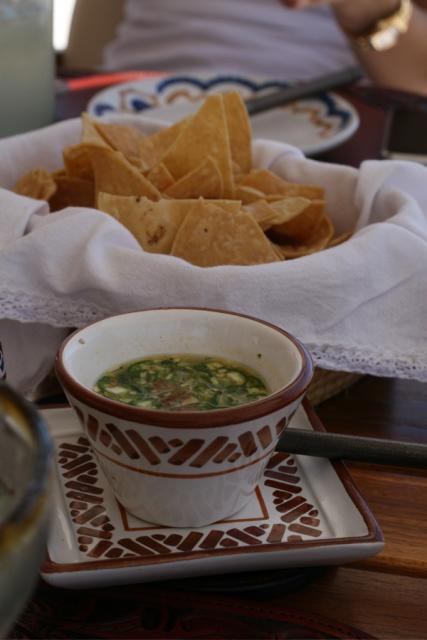 My ceviche--is there a more perfect food?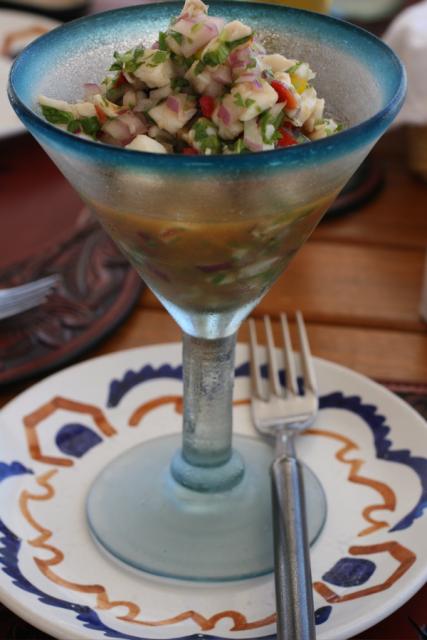 Random beauty
Whenever we are in Mexico, my folks load up on all their favorite goodies at the grocery stores. The great thing about the supermercados is that they normally have some food stands. We chose gorditas at Dona Tota--a chain.
Gordita guru at work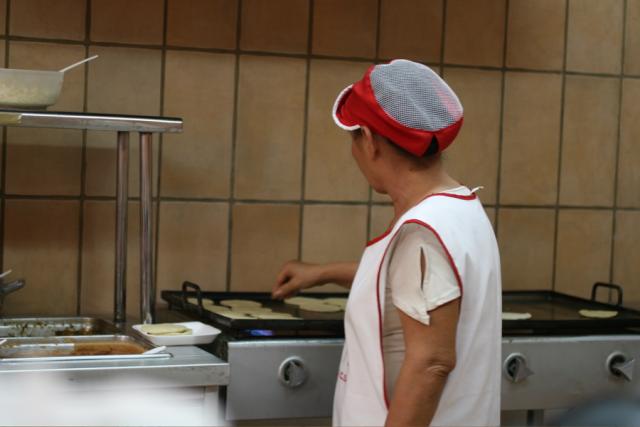 Good foods takes time
The finished product: gordita with beans and cheese
We then headed to a seafood spot called Rossy that serves huge cocktails full of local seafood and some amazing fried fish tacos.
Menu at Rossy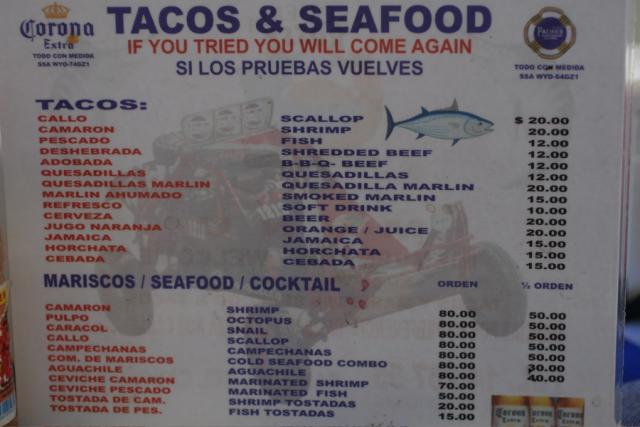 Aguachile: Raw shrimp, cucumbers, and red onions in a very spicy chile water. So fresh I thought the shrimp were going to jump off the plate.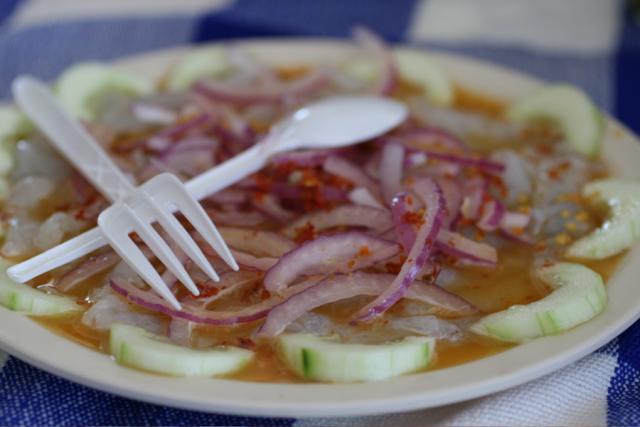 Seafood cocktail full of snails, octopus, scallops, shrimp, and white fish. The fill the glass with chilled shrimp stock and you mix in of the many salsas at the table to your taste.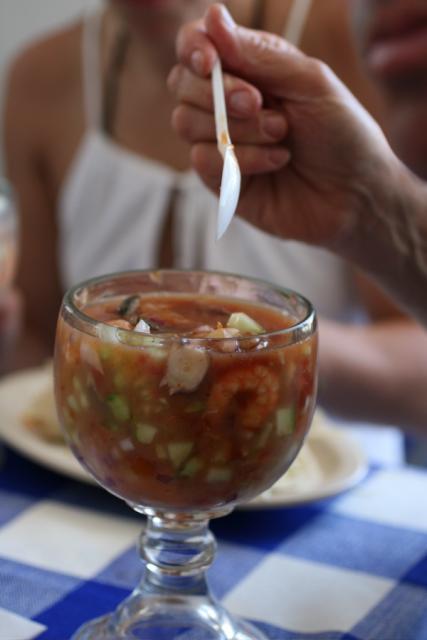 Fried fish tacos before and after toppings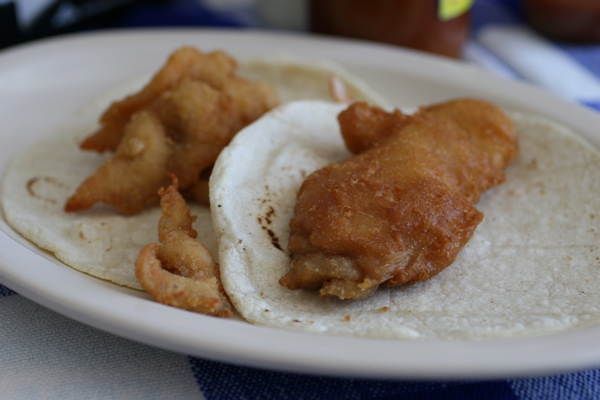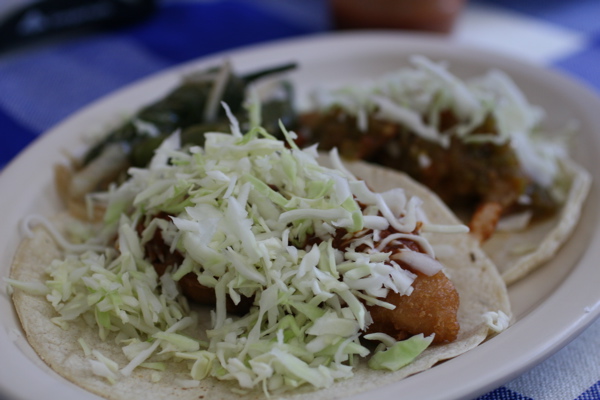 Afternoon michelada with Pacifico
Dinner that night was an odd little place in San Jose del Cabo called El Chilar. They aim to be a wine an tequila bar with some very off-putting fusion dishes (e.g. pasta with cilantro pesto and ground beef), but there are a few dishes that are amazing. Great selection of tequilas and their sangrita is spicy and tart--a perfect compliment to the heat of any of their tequilas.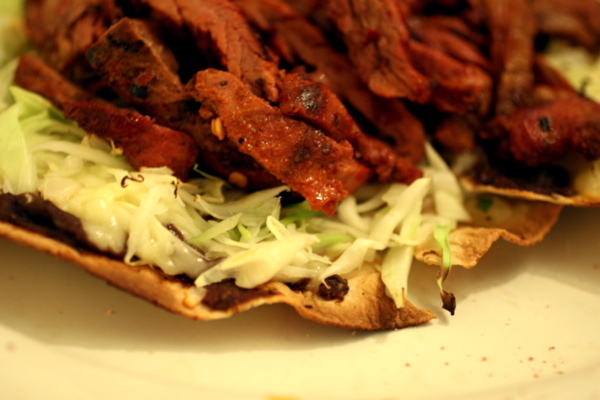 My Dad found this spot called La Fonda which features specialties from all over Mexico. Nice spot with an open kitchen and great service. I would definitely recommend it if you are in the neighborhood.
Sopes with green chorizo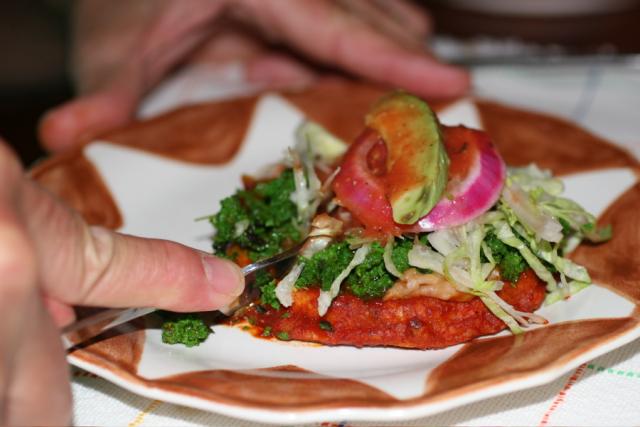 Sope Aztec-broth is beneath the platter with all the toppings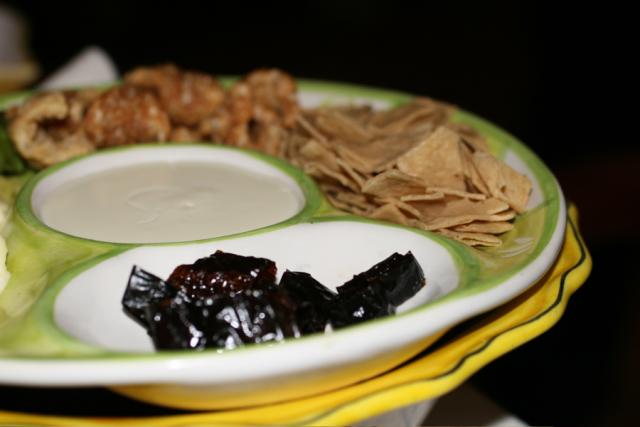 Quesadillas with shrimp, huitlacoche, and squash blossoms.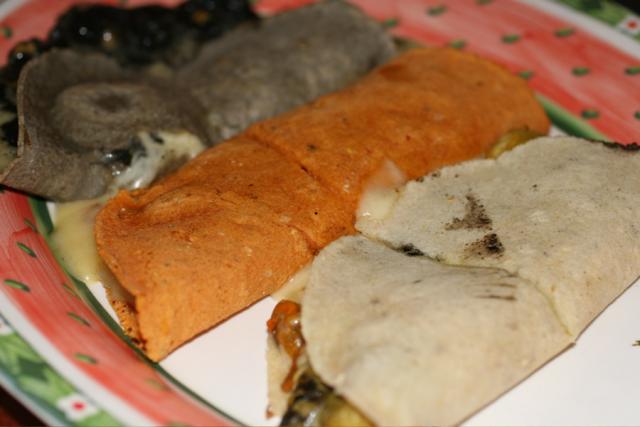 Towards the end of my trip, we got very lazy and had lunch a couple of times by the pool.
Here is a photo of my lunch one day. That habanero salsa was killer.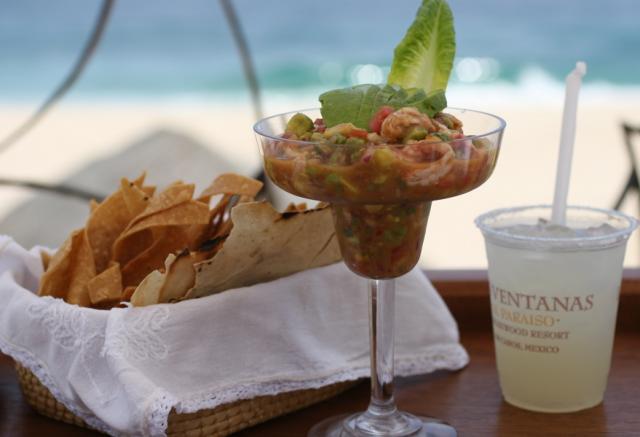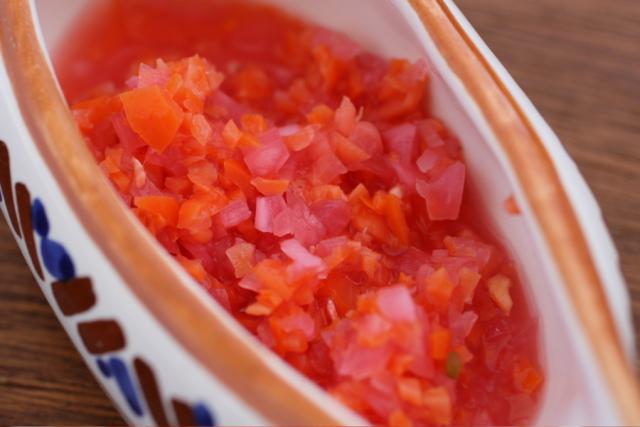 My view at lunch
On our last night, we went to a restaurant called Don Emiliano in San Jose del Cabo for dinner last night and it was a big surprise. Seems the chef is a member of the Slow Food and her food was better for it. The thing I liked was how she featured dishes from her friends on the menu.
Antojitos platter
Closeup of the guacamole--grasshopper tacos, anyone?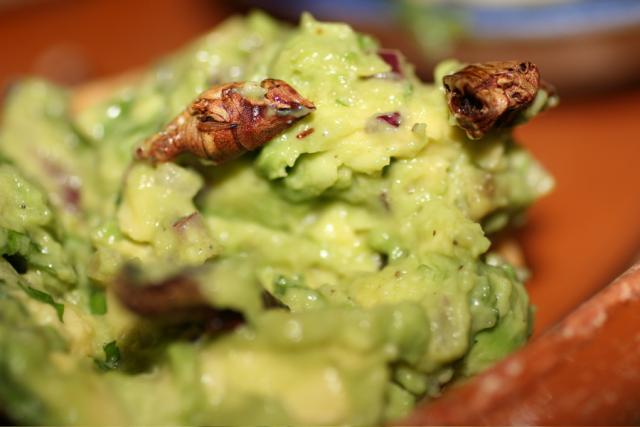 Huitlacoche quesdailla--yum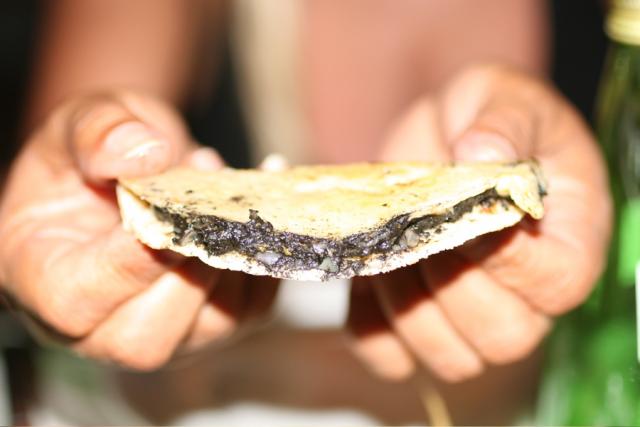 My main was the lamb cooked underground in a banana leaf—so tender and delicious.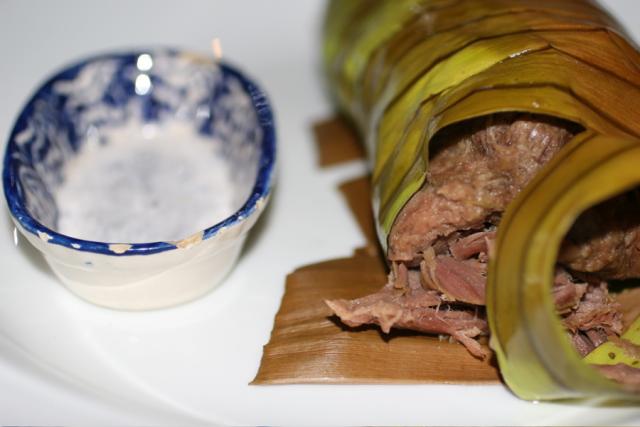 The chef makes a special salsa with chorizo fat and ten chiles that was so good, we asked for some to go which they were nice enough to put in a water bottle for us to take home.
It was a lovely vacation with plenty of good eats and I can't wait to go back soon. Our next trip is Asia in the fall/winter...stay tuned.
I'll leave you with some more random beauty from Cabo.
Edited by The Blissful Glutton, 11 August 2007 - 02:14 PM.