We made half the recipe in a 9"x13" glass pan.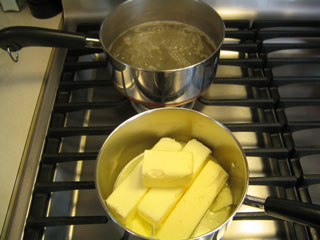 2 sticks butter and 1.5 sticks margarine.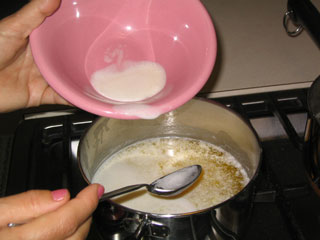 The foam is skimmed completely. The foam can burn and cause the baklava to look blotchy.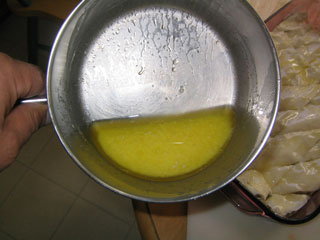 The unused butter solids along with the skimmed foam is equivalent to a stick of butter.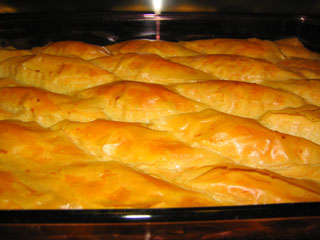 Baked for 1 hour @ 350*F. It's overdone. Should've pulled it out while blond in color.
Still tasted good.