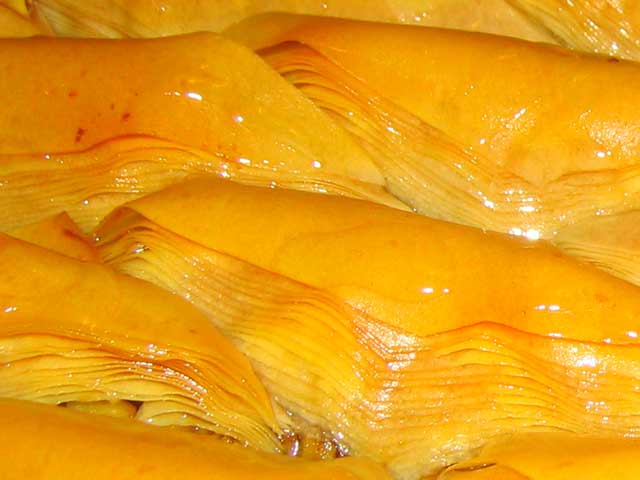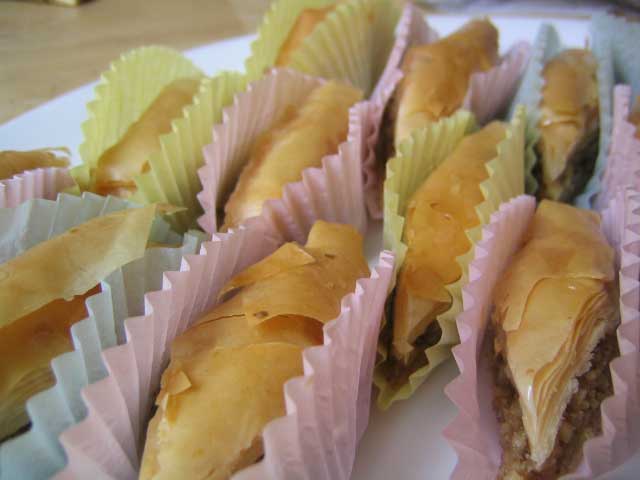 For a 16x24 inch pan:
2 1lb Packages of Fillo dough
4 sticks butter
3 sticks margarine
5 C walnuts
1 1/2 C sugar
6 T blossom water
2 C simple syrup
For a 13x9 inch pan use half the recipe.
Grind walnuts in a food processor, mix with sugar and blossom water and set aside.
Melt butter and margarine in a pan to allow salt and solids to settle.
Prepare syrup and set aside to cool.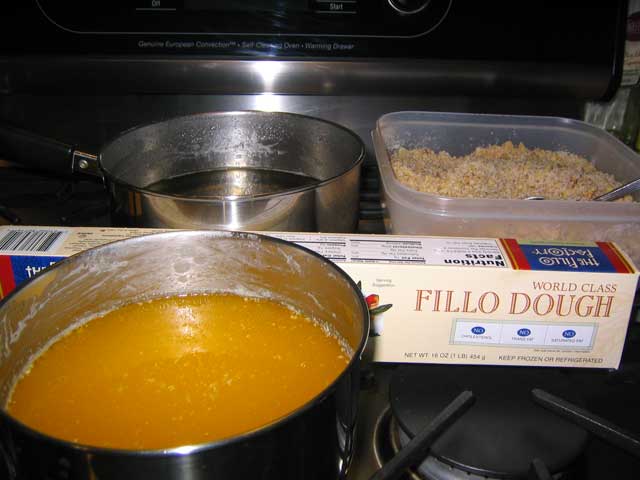 Ladle 1 cup of melted butter/margarine in bottom of baking pan.
Lay the contents of one Fillo dough box on top of butter all in one piece. You may have to trim the dough to fit the pan. No need to brush individual layers of dough with butter (what makes this recipe easy).
Spread the walnut mixture evenly.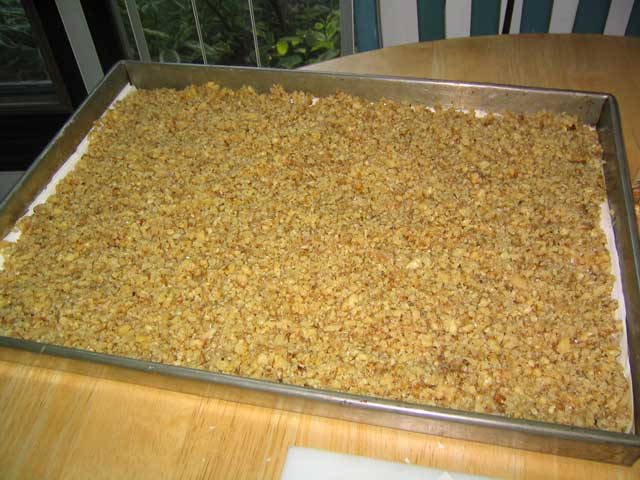 Lay the contents of the other box of dough on top and cut with a sharp knife.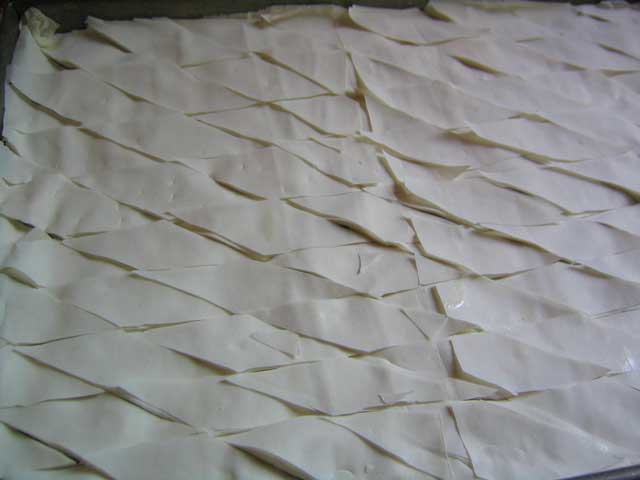 Ladle the rest of the butter/margarine mixture on top (leaving the butter solids behind).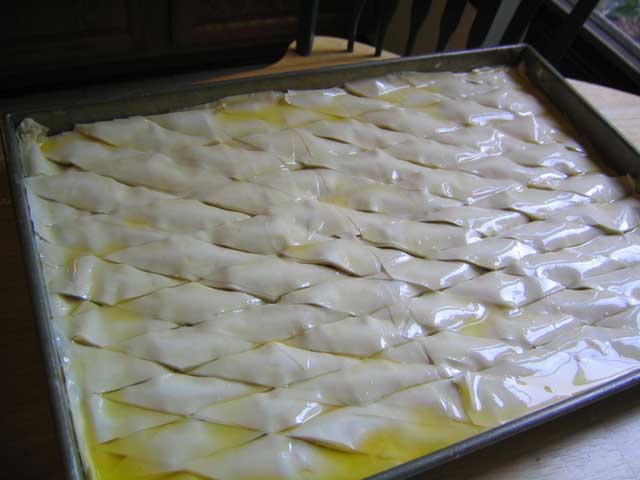 Bake @ 350* F for about an hour till golden.
Immediately pour cooled syrup over the whole thing.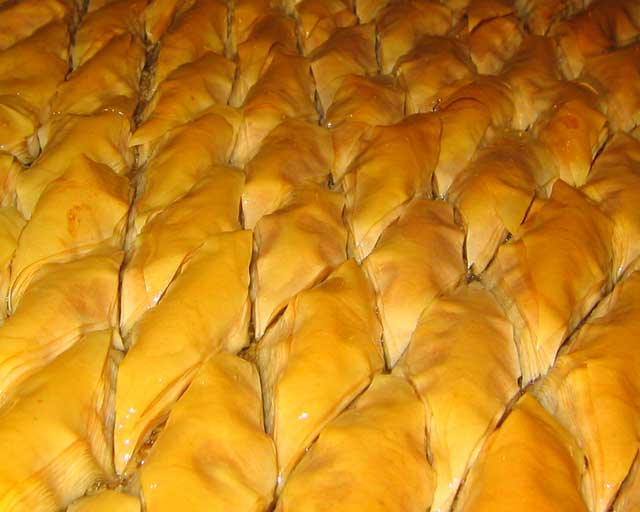 Edited by ChefCrash, 04 August 2007 - 09:31 AM.