I returned a few days ago from my first trip to Italy, and will be posting about our trip here. We spent most of the time in and around Florence, with one day further North (Pinzolo). Thanks to eG, we had a number of great meals, and found some wonderful gelato.
For the trip, our cast of characters was: me, my husband Keith, his parents, his brother and his sister. Keith's mom did pretty much all the planning of our tour schedule, including some very nice day-trips, but none of our evening meals were pre-planned.
Day 1
To start off, we spent one night in Pinzolo, a small ski resort town in the Dolomites (Keith's great-aunt lives nearby). The town is also known for it's knife sharpeners, many of whom emigrated to America. There's even a knife sharpener monument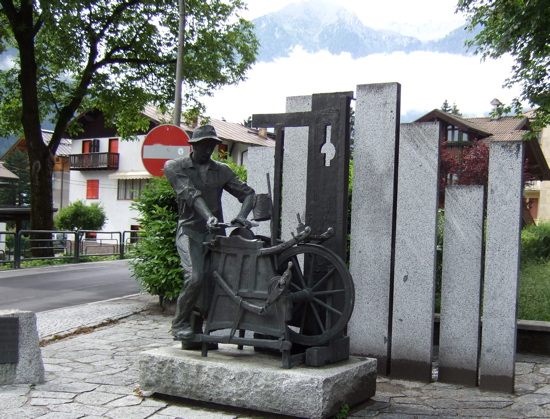 The region seems to have a fairly strong German influence--many signs are in Italian, German and English. For dinner, we went to a local restaurant/pizzeria: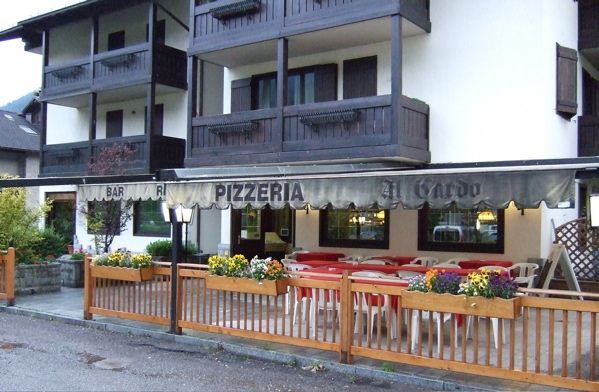 Tortelli stuffed with chicory, topped with speck ham and butter sauce. This was amazingly good. By the way, this region of Italy is also known for its speck, which I like better than proscuitto.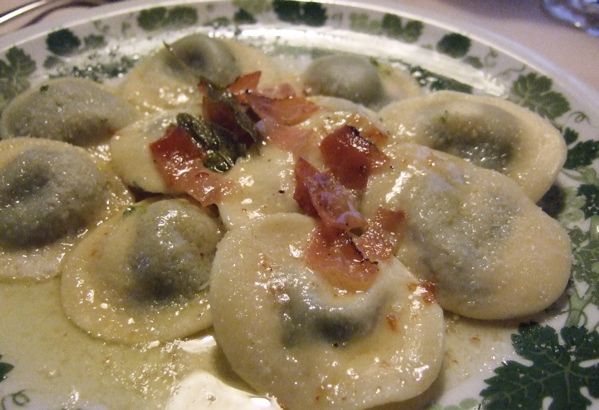 Vegetable soup:
More veggies: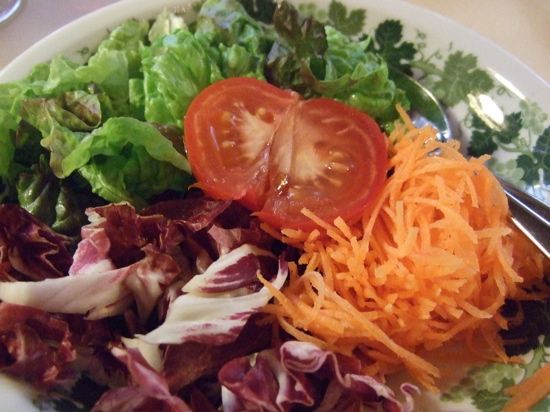 Gnochetti with tomato, ricotta and some pork product (either bacon or speck). The gnochetti were essentially spaetzle, and very tasty: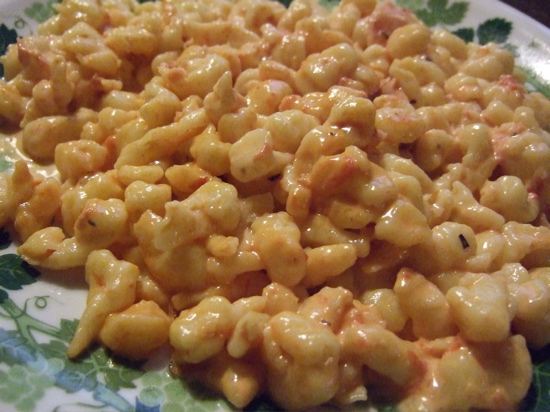 There was also a lot of polenta on the menu. We had some with braised venison and one topped with cheese and porcini mushrooms. The polenta was made in a firm rather than creamy style, and both dishes were quite good.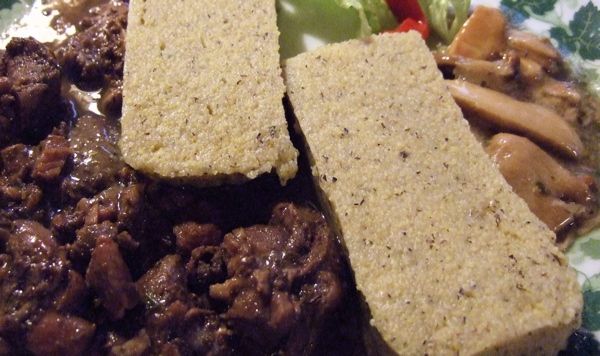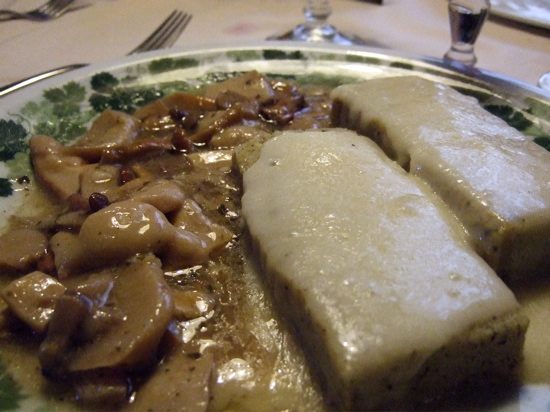 Pizza with ricotta and speck ham. Mmmmmmmmmm.
Finally, for dessert, some almond cake we picked up earlier at a bakery. Keith's father had childhood memories of this dry, crumbly cake, which was very tasty: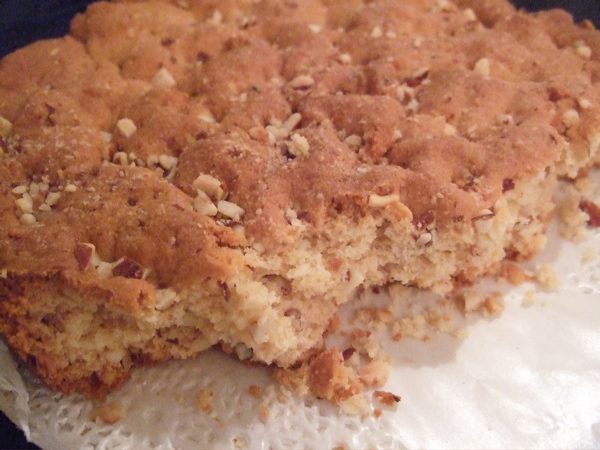 Up next...Florence!!!