Han Dynasty
Exton Plaza
260 North Pottstown Pike
(in the plaza with the McDonalds)
610-524-4002
Mon-thurs 11am-10pm
Fri & Sat 11am-10:30 pm
Sun 11:30am-9:30 pm
Thanks to Saxchick's tip, we headed over to this new place in Exton last night.
Service was super-friendly, very helpful, they were more than happy to give us advice, recommending the more traditional dishes, rather than looking at us incredulously, or warning us off of them.
The guy we were talking to, I had the sense he was one of the owners, said their chef used to be at Tifco's. I'm not sure exactly who's who, in relation to who's at Chung King Garden, but this chef did look familiar from the old days at Tifco...
The main, fancy, bound menu has the usual suburban chinese stuff. It might be fine, but not all that interesting. The "authentic" dishes are found on the back of the take-out menu, and there's a good selection. Lots of the Sichuan Faves that look familiar from the old days at Tifco, and also some Taiwanese, and authentic Cantonese.
We had to check one of the old standards, the Double Cooked Pork: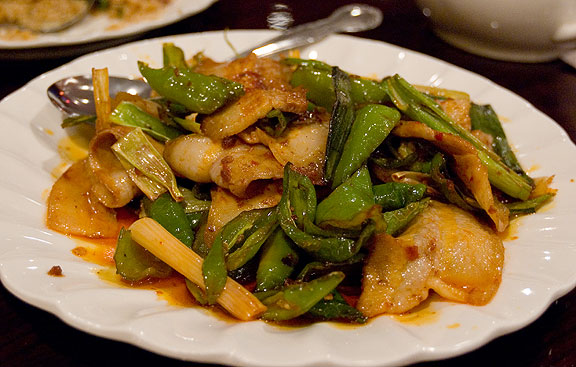 This was fairly thin-sliced pork belly, fairly fatty and more gently cooked than some, but it had great flavor with the fresh chiles, hot oil and scallions. The thicker meat at Szechuan Tasty House downtown gives that version an edge in my book, but this was pretty darn tasty.
From the Taiwan section: Sausage Fried Rice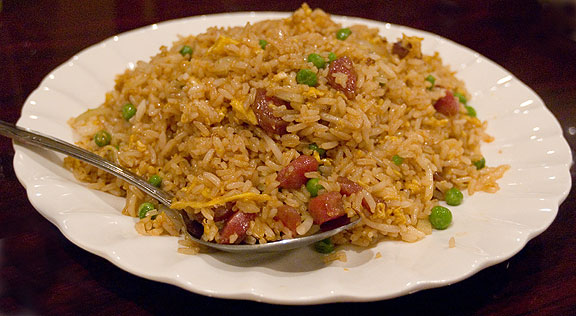 This was pretty standard fried rice, but the addition of the sweet sausage made it really delicious. It's going to be hard to resist getting this as a side dish every time...
And the star of the evening, also from the Taiwan section: Chinese Meatballs.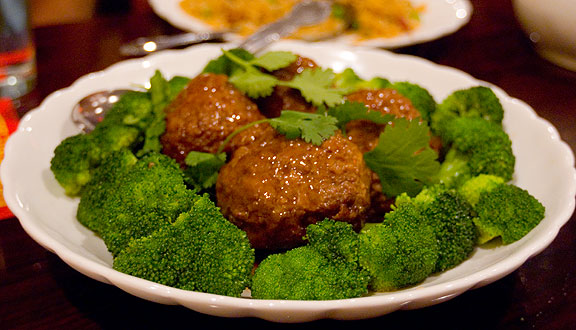 These were great, impossibly light, airy, yet substantial meatballs. I don't think I've ever had a meatball this tender that still held together, I didn't even think it was possible! The guy we were talking to said his mom made them, from a secret recipe, and I believe him...
Lots more to try, we got a menu marked up with his recommendations, but I suspect you could get someone to give you advice. He said it was crazy busy on saturday evenings, so you might not get quite as much personal attention then, but any other time, they're happy to explain things and give advice.
It's still early, but this place looks promising.
Thanks again Lauren!!
Edited by philadining, 30 May 2007 - 12:00 PM.