When traveling there is almost nothing I enjoy more than visiting the local markets as they tell so much about a culture and its people. The Mercado Central of Valencia was one that I absolutely had to visit. I wasn't disappointed.
The Mercado Central
of Valencia has been undergoing renovations for over a year. While I had not seen it prior to the renovations, it is truly a magnificent building - the finest market architecture that I have seen. The modernist building designed by local architects, Soler March and Guardia Vich and opened in 1928 became the space for this market, one of the oldest continuing markets in Europe.
My sense is that the Mercado Central is neither as large nor as varied as the Boqueria in Barcelona, its most obvious point of comparison. The day my wife and I visited was a day after it was closed for a holiday. We visited on May 2nd, which may explain a relative lack of quantity in the seafood stalls. Even so, the quantity and quality still far surpassed almost anything available in the United States.
The photos will be presented as I took them, which is as we walked through the market and visited various stalls as opposed to groupings by type. I will let the photos speak for themselves. Explanations will be given where I think they are necessary. Otherwise, I will try to do my best to answer any specific questions.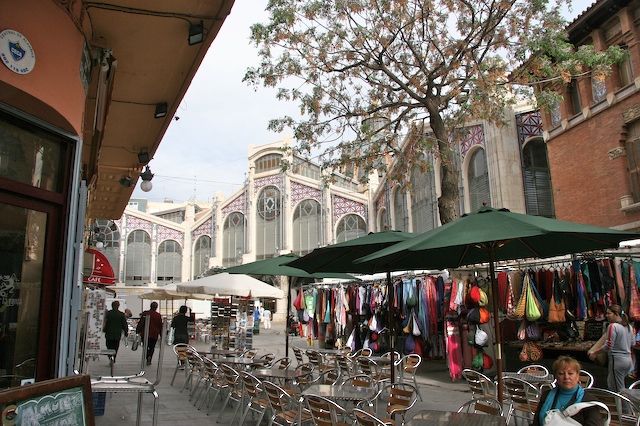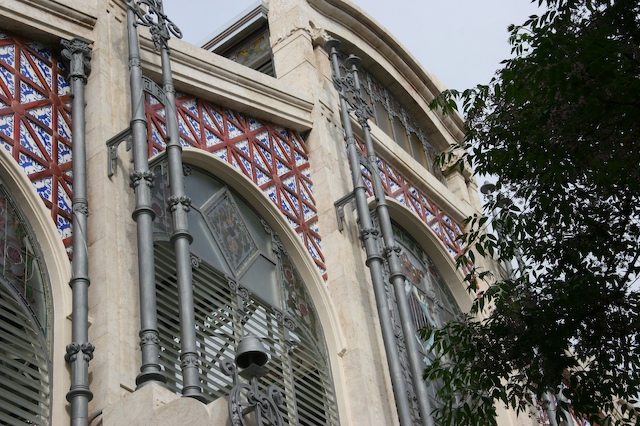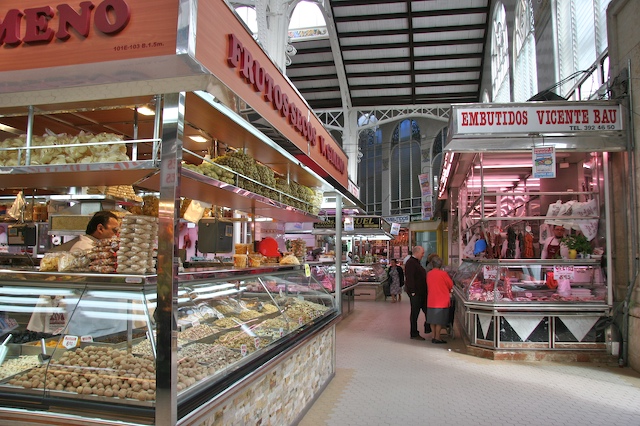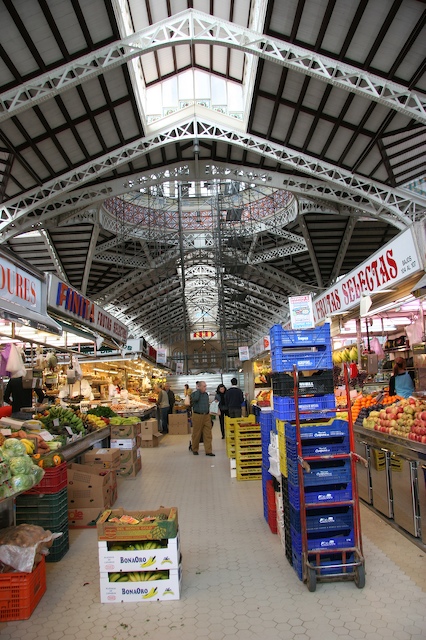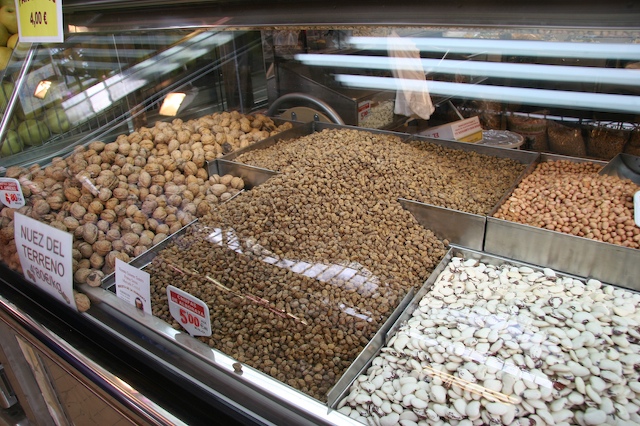 The nuts in the center of the photo are
chufas
or tiger nuts. These are used to make the Valencian specialty
horchata
.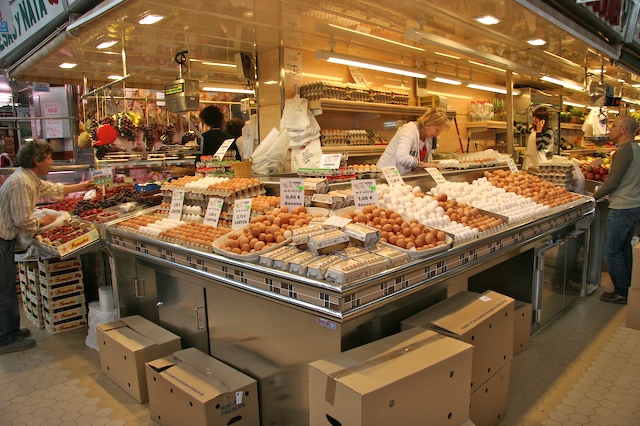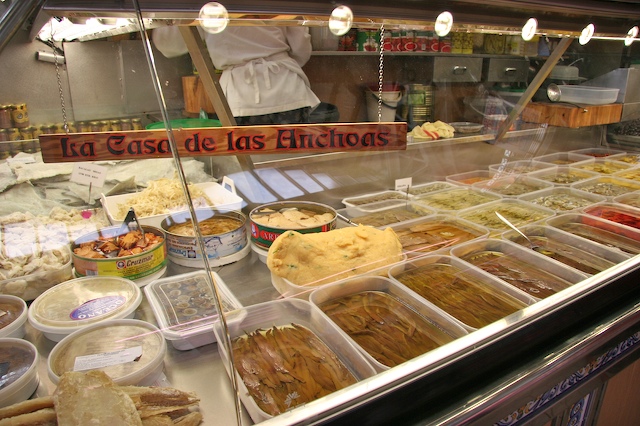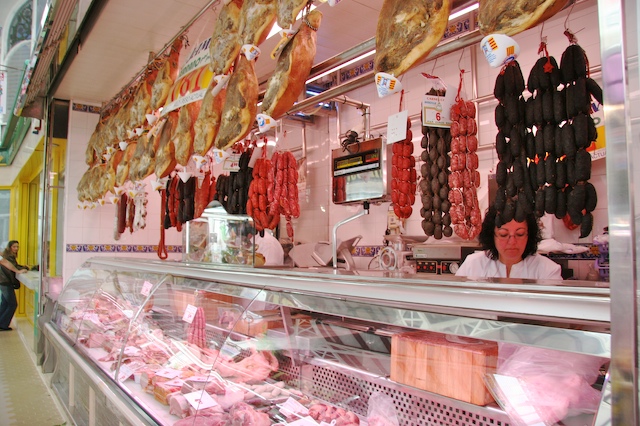 More to come...