2007 U.S. National Competition of World Chocolate Masters...
Held at the French Pastry School in Chicago on May 19th to decide who would represent the U.S. at the World Chocolate Masters finals in Paris on October 20-22nd, 2007.
http://www.worldchoc...masters.com/en/
Competitors were graded on a chocolate showpiece (minimum 1 meter tall), pralines (both dipped and molded), and on a plated dessert created from a mystery box of ingredients.
I was at the competition (thank you Geoff at Barry Callebaut for the invitation by the way) and took the following pictures of the final sculptures and chocolates. My apologies for the mediocre pictures (especially of the chocolates), but it was crowded, the lighting wasn't great, and most of all…I'm not that terrific a photographer. None the less...here they are:
Naomi Gallego, pastry chef at PS7's in Washington, D.C.
-sculpture title: 'Geronimo'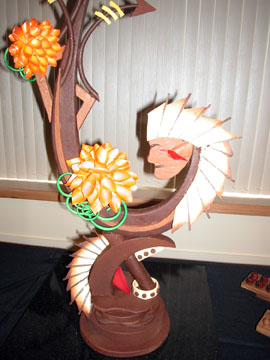 2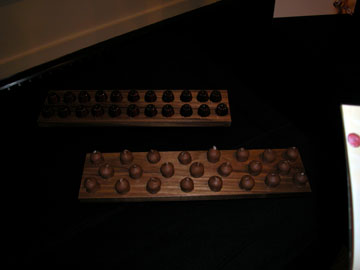 Jove Hubbard, executive pastry chef at David Burke's Primehouse in Chicago.
-due to shipping problems, Jove did not submit a sculpture, making him ineligible to win; unfortunately, I was also unable to capture a picture of his chocolates.
Jimmy MacMillan, executive pastry chef at The Peninsula Chicago.
-sculpture title: 'Fountain of Youth'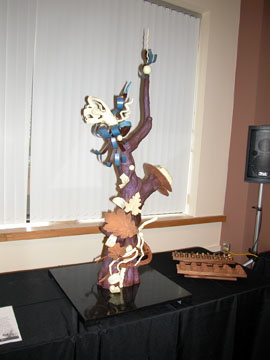 Oscar Ortega, executive pastry chef/owner of Cioccolato Pastry shop in Jackson Hole, WY.
-sculpture: 'A Gift To the World'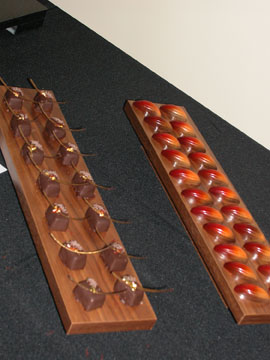 Vincent Pilon, executive pastry chef at the Mandalay Bay Resort & Casino in Las Vegas, NV
-winner of the both the competition overall, and the taste award
-sculpture: 'The Great Spirit'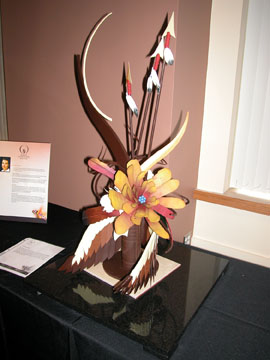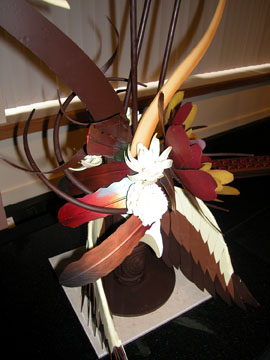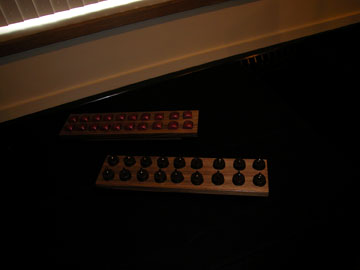 David Ramirez, executive pastry chef at Rosen Shingle Creek luxury resort in Orlando, FL.
-sculpture: 'A Land Remembered'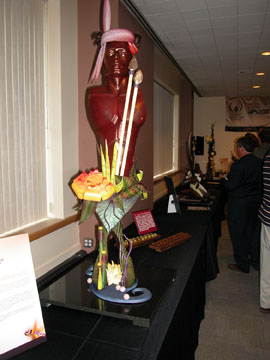 Joseph Utera, culinary instructor at the Orlando Culinary Academy Le Cordon Bleu.
-sculpture: 'Indian Great Spirit'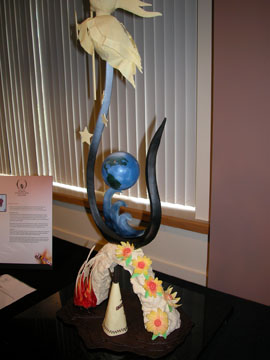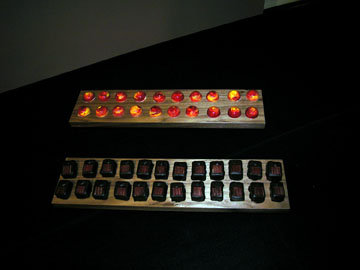 Edited by rraaflaub, 25 May 2007 - 07:32 PM.