Good morning!
Here are the two teasers hints from Friday: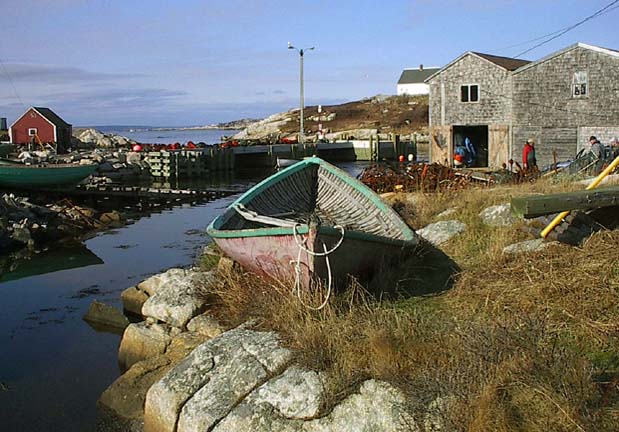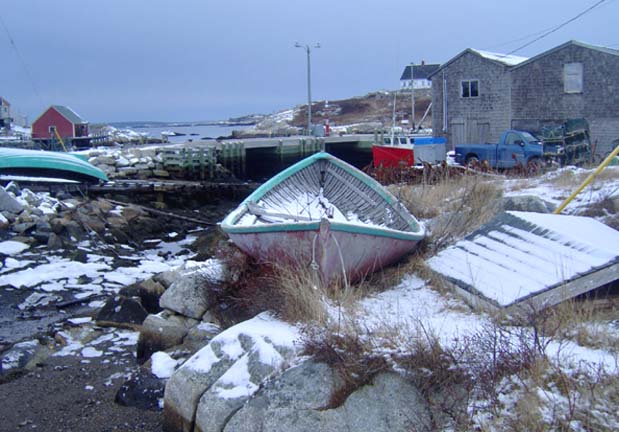 Good guessing, this is Atlantic Canada.
Looking left from the above vantage point you see a fairly well known Canadian landmark: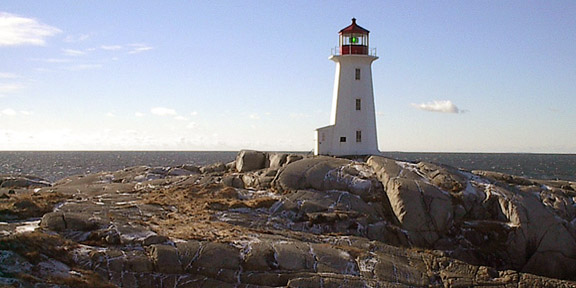 This is the lighthouse at Peggy's Cove (its also a post office) as it appeared a few months ago.
I have to say I am really pleased and excited to be doing an eGullet
foodblog
. It's a new experience for me and I'm not so sure how it's going to unfold – which is a big part of the appeal. The past blogs that I have seen are fascinating to me; to get such a candid look into somebody else's food routine as it goes down so far away is totally compelling. I am just going to "share as I go" and hopefully reveal something interesting or authentic about my region and food traditions. It certainly seems to have worked in the past for other bloggers.