(this is my first post with pictures, I hope I don't screw it up)
I had lunch at Chef Mavro's new restaurant, Cassis, here are some pictures: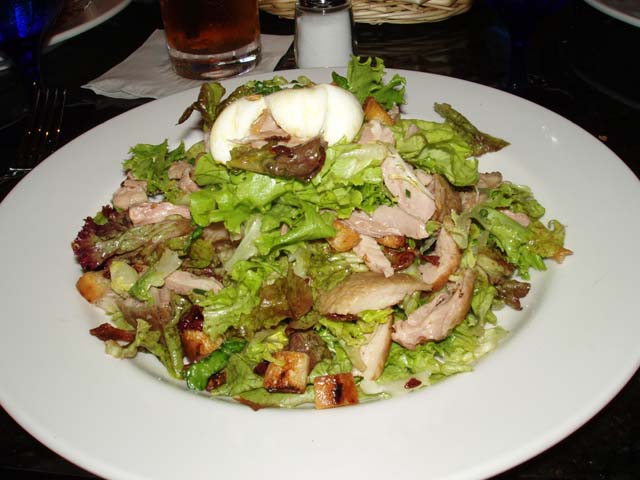 HOUSE SMOKED DUCK SALAD
sliced duck, frisée, poached egg, pancetta, crouton, fennel seed vinaigrette
(I asked for mixed greens in place of frisee)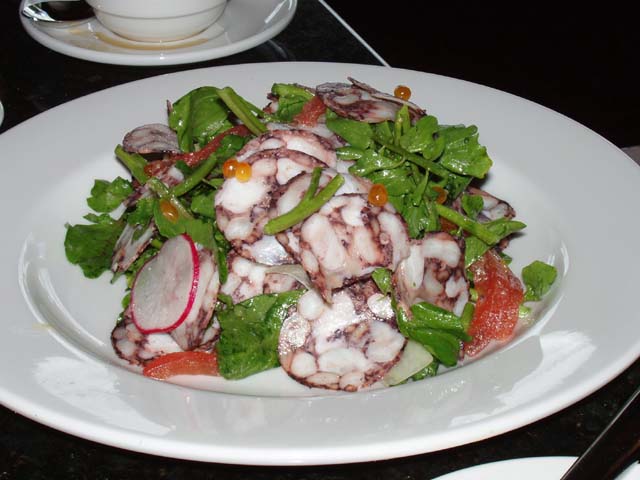 TAKO SALAD
tako shavings, green papaya, Sumida watercress, tomato, ikura, yuzu vinaigrette
FLOUNDER GRENOBLOISE
sautéed with capers, lemon juice, parsley, broccoli florettes, crisped yukon potatoes
(plate partially attacked by eater)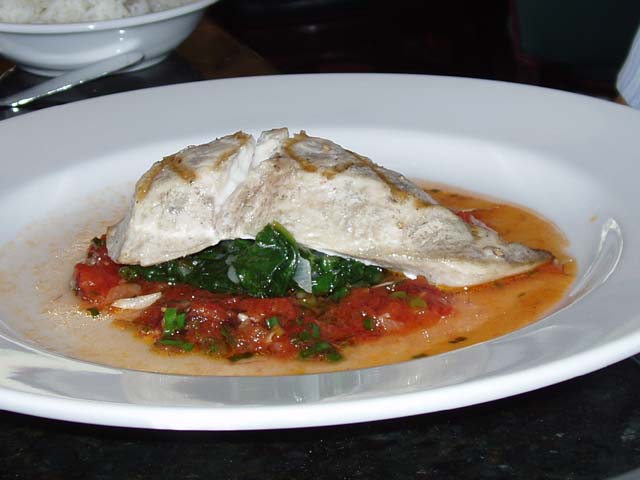 GRILLED DAY-BOAT CATCH (Monchong)
spinach, ogo-herb sauce
The descriptions are from the web page.
At the beginning of the meal the waiter explained that all the ingredients were from Hawaii with the exception of some of the meats. Also, the day boat catch fish was caught and served within 24 hours.
The tako salad was a real treat. It's very rare to see that kind of tako served in a restaurant and to have it with Sumida watercress! It seems like the tako was bound together to form a log and cooked like that, then shaved for presentation. It was wonderful!
(Edit: I had the wrong fish)
Edited by JumblyJu, 14 May 2007 - 10:31 PM.