Hello and welcome to my foodblog!
I am back home into the loving,cosy- sometimes suffocating- arms of Malaysia. I only had about 30 hours between actually buying the ticket and leaving The Netherlands (it was a bit of an emergency which is over now) so apologies to Kim Shook and Lindsay Ann for not sending the stroopwaffles (in exchange for Girl Scout Cookies) yet!
Short update: Farmboy and I DID go for the relationship visa in the end which I received approval for shortly after (to the jealousy of other foreign spouses who have been waiting for nearly a year). He's coming at the end of June for nearly 2 weeks to meet my family and to get to know Malaysia. It should be fun

This was my foodblog's teaser:
No, it is NOT a potato! It's a very old-fashioned fruit. That was my first time trying it. This fruit is called
buah nanam
and I believe it is a relative of the guava family. It's a little sour,slightly bitter (because of the skin which you eat as well) but quite addictive. It is small (about the size of a very large strawberry) and rather flat.
I guess it's time for fridge photos. I have a very messy fridge.
Freezer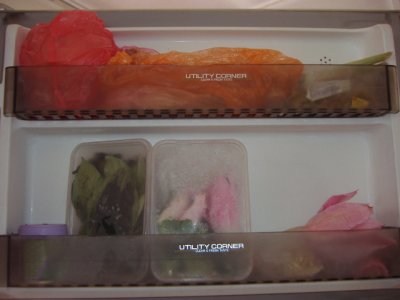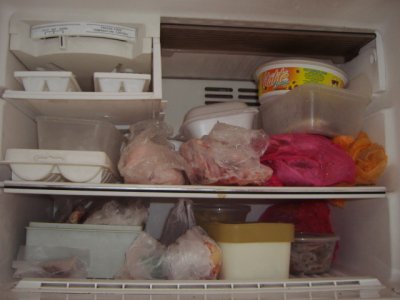 Middle compartment
Fridge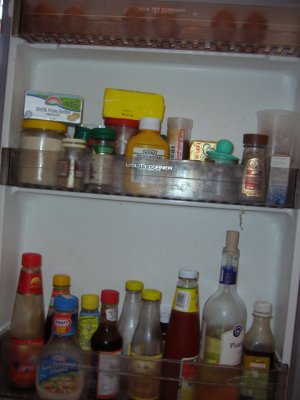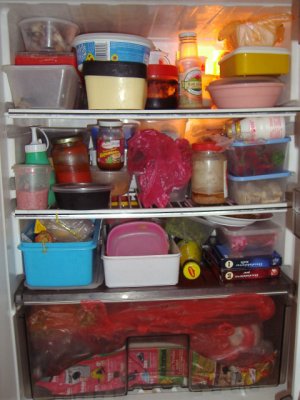 Next: Pictures of breakfast (I woke up late and will have brunch soon) and Ma's
Kuih Talam
(Malay dessert/snack)
Edited by yunnermeier, 13 May 2007 - 09:55 PM.