As traditional commercial fisheries continue to suffer decline in stocks, shellfish aquaculture has been a welcome industry in the Gulf of Maine.
[Kennebec Journal 1/2007]
PORTLAND — Maine's mussel farming industry has been around for a quarter-century, but it's just now maturing to a point at which it can expand production and meet growing consumer demand. Well-established in other countries, mussel farming has been around in Maine for only a generation. But it is now expanding to enough sites and being marketed with sufficient effort to bring it to a new level.

Ten years ago, some of my colleagues in the sea urchin business decided to give it a whirl. Taking a cue from the grand daddy of mussel farming here in Maine,
Great Eastern Mussel Farms,
much toil and tribulation ensued before establishing themselves as
Aqua Farms LLC
a division of Ocean Approved LLC who also harvest and process
kelp noodles.
Yesterday I got up at 4am and met Bernie on the waterfront for a day out on the rafts. It was a beautiful morning...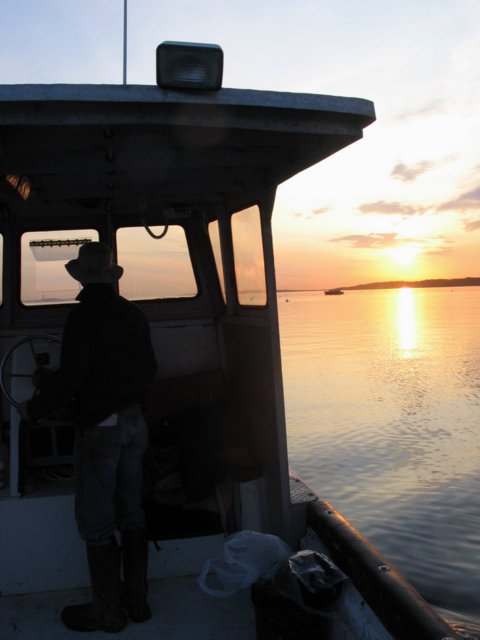 Before heading to the Clapboard Island Raft we spun over to Bangs Island to check on the raft there.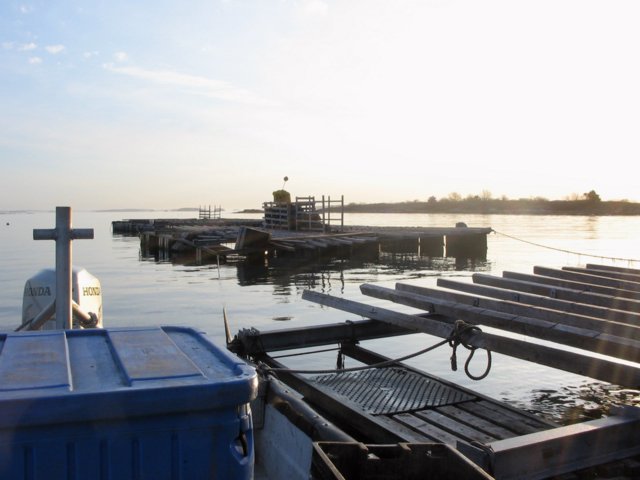 Those of you in the area might recognize
Bangs Island Mussels
on restaurant menus. This is where they come from. Unfortunately the recent "Patriot's Day Storm" caused a lot of damage. Most of the state is still recovering from this debacle where winds reached 92mph.
Edited by johnnyd, 10 May 2007 - 08:54 AM.