Here is the real, original Wesson Oil mayonnaise mixer, pristine, never been used.
Along with the brochure and recipe card that came with it.
Note! It states it produces mayonnaise in 90 seconds!! Not bad for a hand-powered mixer.
Note, there is a cupped depression in the top of the mixer that slowly feeds the oil into the mixer while one is operating it.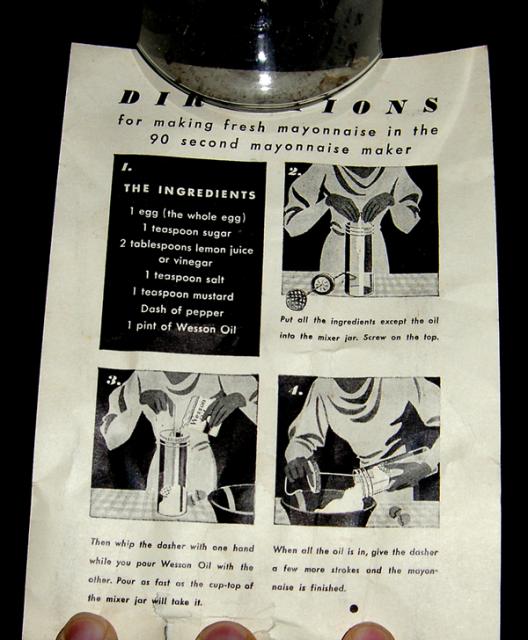 Edited by andiesenji, 08 April 2007 - 02:04 PM.