So here is my haul from today's shopping: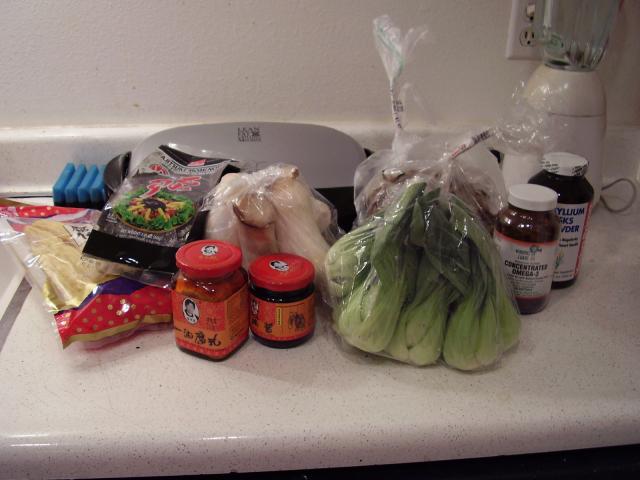 Cunningly displayed against the backdrop of my roommate's George Foreman Grill, we have here from 99 Ranch: bean curd sticks; seasoned nori strips (meant for garnishes on salads and soups, but I just snack on 'em instead of more fattening chips); fermented bean curd in chile oil; toban jian (chile-bean sauce); king oyster a.k.a. eryngii mushrooms (very meaty, terrific in stews); baby bok choy; little shrimp (in shell, heads off); a fish head (think it was from a carp--destined for soup). From Windmill Farms: fish oil capsules (for heart and joint health); powdered psyillium (for fiber and regularity--weight loss and blood pressure meds tend to make my bod do wacky things with water retention, which in turn tends to mess with, erm, other things, so my doc suggested I add a benign bulk fiber laxative to my routine).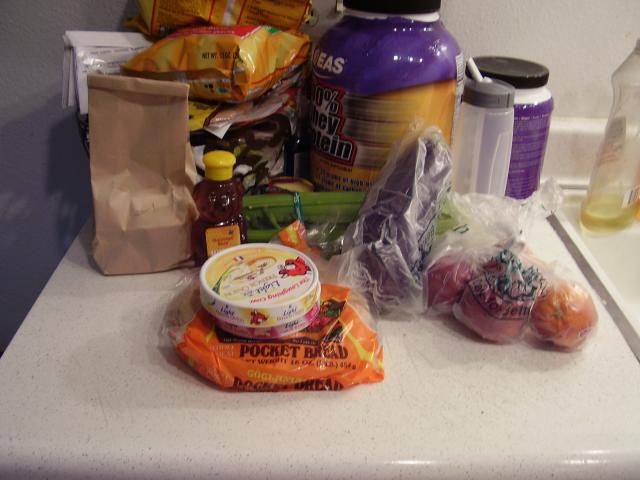 From North Park Produce: Mediterranean dark roast coffee; a little honey bear (hey, it was on sale for 99 cents!); celery; eggplant; blood oranges (moros, 99 cents/pound--couldn't resist); Laughing Cow Light cheese (the only low fat cheese I have yet encountered that actually tastes great) one each onion and garlic flavors; whole wheat pita (my standard sandwich-making bread--low fat, low calorie, high fiber, versatile, and nice-tasting). The bags of snack foods and the big honkin' jars of protein powder are the property of my roommate.

As long as we've started the grand tour of the kitchen, let me show you its full ghetto fabulousness:

Hey, at least the floor isn't quite as grungy as when I last showed it to you!

And the squalor continues over here: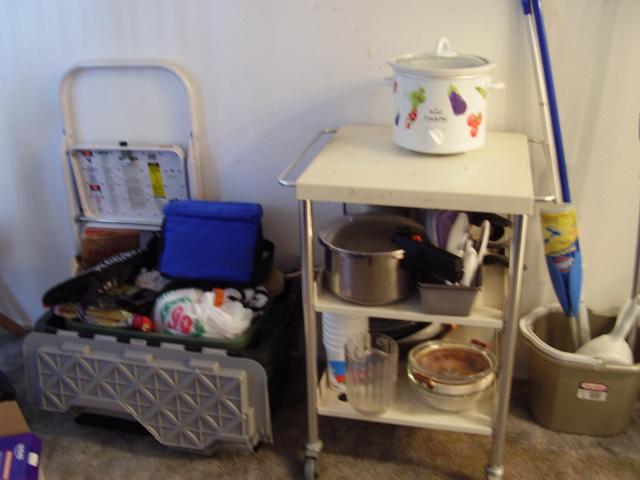 Not quite enough room in the pantry, so I created this funky little annex.
Meanwhile, a bunch of my favorite ingredients live up here: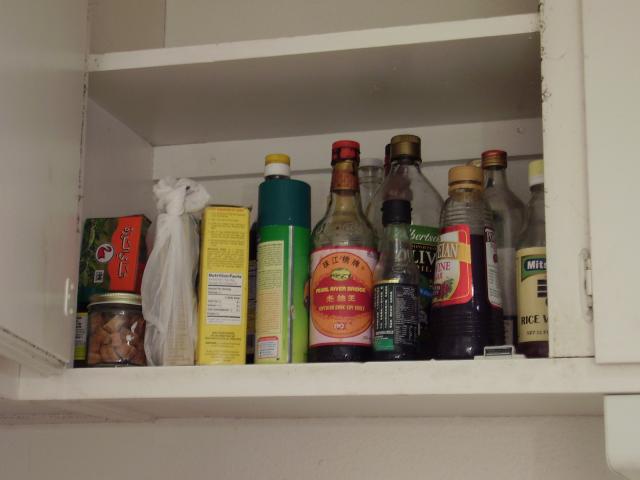 And then there is the vortex of chaos known as the fridge: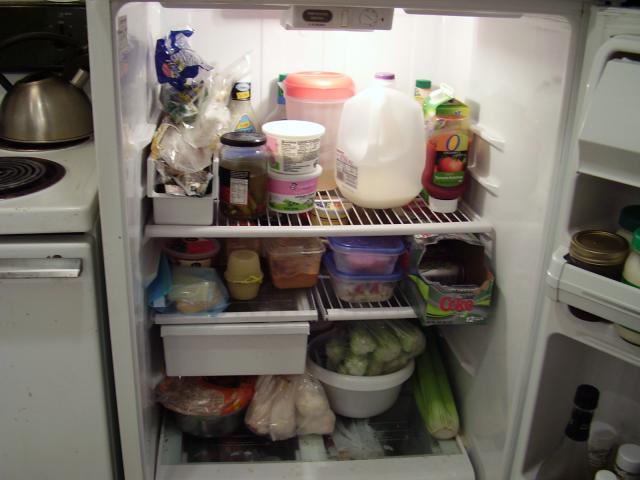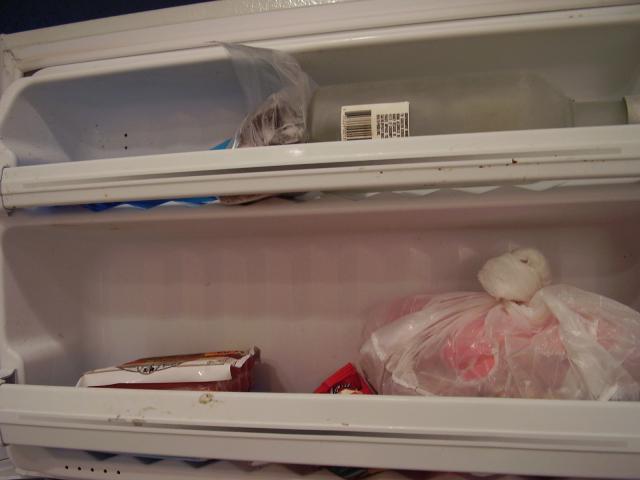 Somewhere, Martha Stewart is cringing in horror.

Anyway, so my meeting ran a little longer than I expected, and when I arrived home I was famished. So I quickly blanched and shocked the shrimp, peeled a quarter-pound's worth (yes, I measured), softened some bean thread noodles in some home-made turkey broth I had in the fridge, added some baby bok choy and the shrimp, and voila--soup!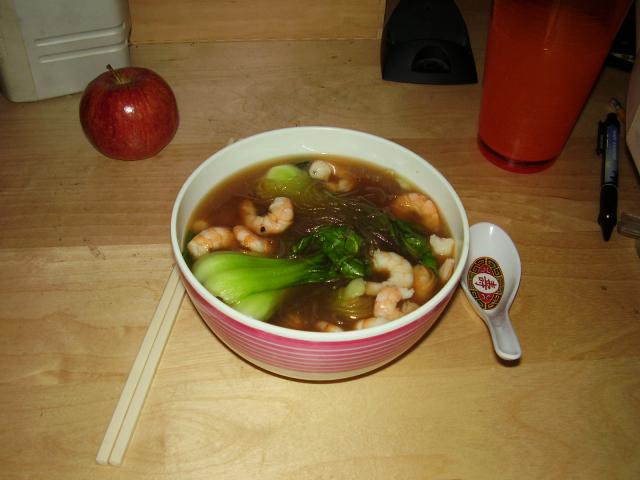 Simple, fast, filling, and satisfying. The apple is for a little later. The glass is full of diet lemonade (Kroger's store-brand knock-off of Crystal Light). I drink a ton of that stuff. Keeping well hydrated is crucial while losing weight, especially in a dry climate like Southern California. But I hate drinking water--it's just so ... boring. So one of my few concessions to diet industry products is diet soft drinks like this. I'm not totally thrilled with taking in that much artificial sweetener, but I'm even less thrilled with what happens to me when I get dehydrated.