OK, here's the deal. I live in South Florida, I love crab (and other seafood) and eat quite a bit. My family loves crab as well.
Stone Crab, expensive and here, very good. They give you one claw, throw the rest of the crab back, then cook and freeze on the boat. Blue Crab? You can even get it live by the half bushel, but still expensive and Blue Crab is a pain to pick.
Golden Crab? What is this Golden Crab you speak of?
Well, turns out in the deep waters (300 to 2,000 feet deep) south of 28 north, there is this close cousin of snow and king crab that has just been hanging around all this time. In the late 80's when nets were banned, well the net fishermen went fishing. And "found" Golden Crab (I'm sure these guys have been a fisherman's treat for some time, and were not just discovered in the 1980s).
More information:
Click here for the down low on the species
OK. So I have heard about them maybe, at the longest, for the last four years. Took them a while to figure out how to harvest them. Then they started popping up on menus here and there. So, what the heck, give it a shot.
So I went shopping. And I bought three of them live.
$2.69 a pound, what's wrong with this crab? It is hard enough to get decent beef at $2.69 a pound. The same place had medium stone crab claws at $11.99 a pound.
Well, I took three home.
There is the medium sized one.
Still, surely there must be something wrong with this crab. It must be a "trash fish" it must not be good. You just can't go giving that kind of crab away.
So, I kept it simple. Boiled in Old Bay.
Rendered lots of fat. Smelled lovely, HEAVY. Real heaft to these suckers. But, how will they net?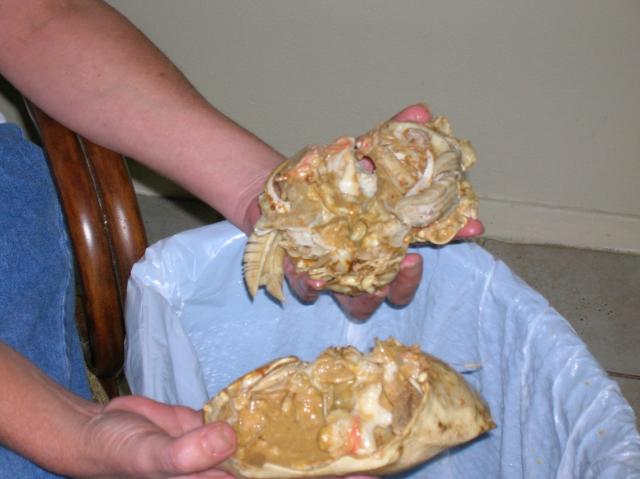 The first back. I was doing a happy dance.
Split body. Now I am jamming. I know I have a decent crab here in my hand.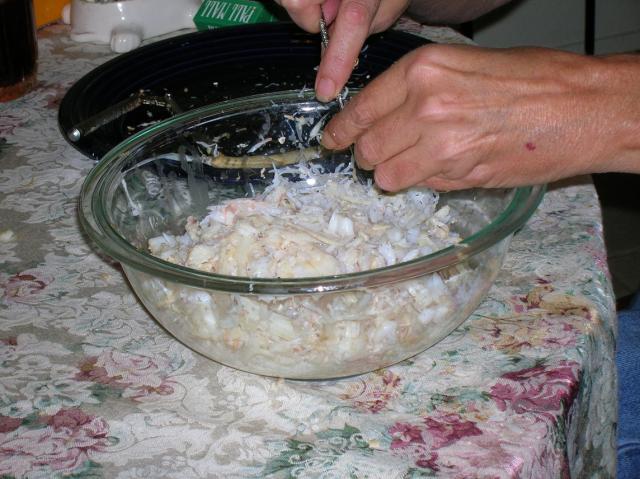 Pick, and eat while you pick. Sweet meat. Tastes like the beach, nothing wrong with this crab.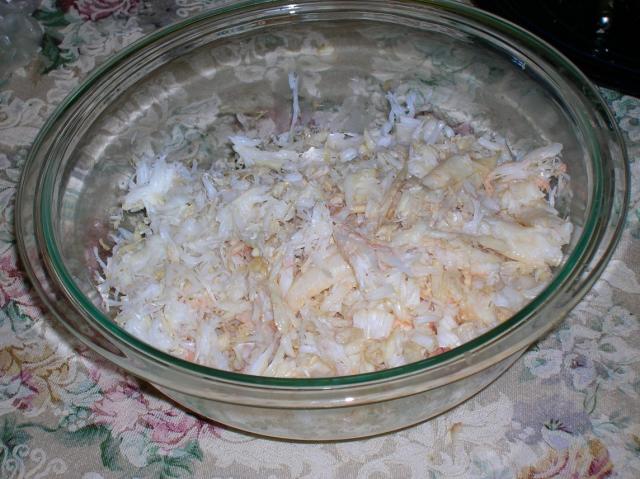 After picking, three crab in a 2.5 quart pyrex bowl, three people eating while they are picking. I am going to get at least two casseroles out of this.
I have a new "goto" crab. Easily comparable to stone crab, superior to Blue Crab (I like the taste of Blue Crab but don't like the work), and cheap.
It was a good day.