A while back ago there were questions about how to make cuts on squid/calamari to make it look like the "flower" in restaurants. The flower markings are not only made for decorative reasons but also for maximum yummy sauce covering surface space!

So here's my crack on a pictorial for making flowering calamari.

First thing you do is clean and skin the body of the squid. Or if you're lazy like me, buy just the cleaned squid bodies.
Place the squid flat on the cutting board: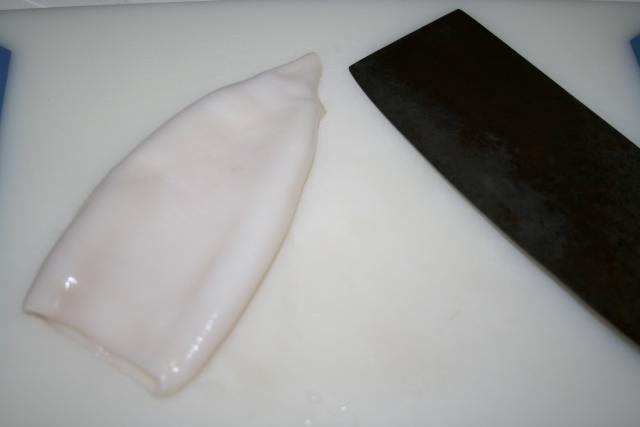 Cut the squid open horizontally:
On the inside of the squid, starting from the bottom left corner, make diagonal cuts (0.25 inches wide) on a 45 degree angle. (Be careful not to cut all the way through the squid):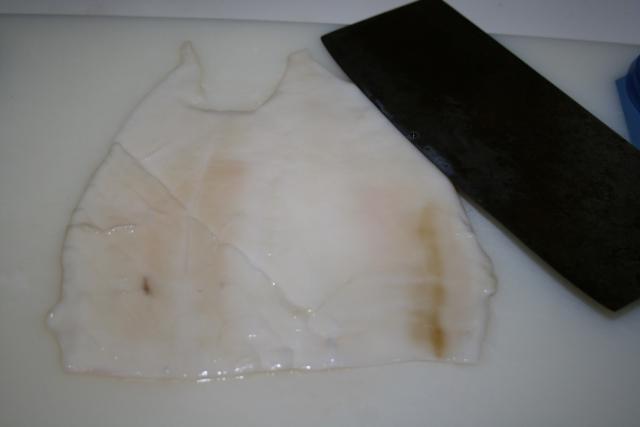 Flip the squid to make it more comfortable for you make diagonal cuts starting from the bottom right corner as shown below: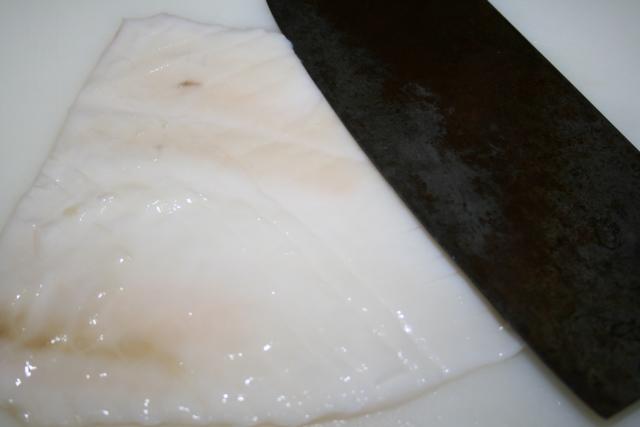 After all the diagonal crosshatch cuts are made, cut the squid into strips from top to bottom and then cut the strips into smaller cuts: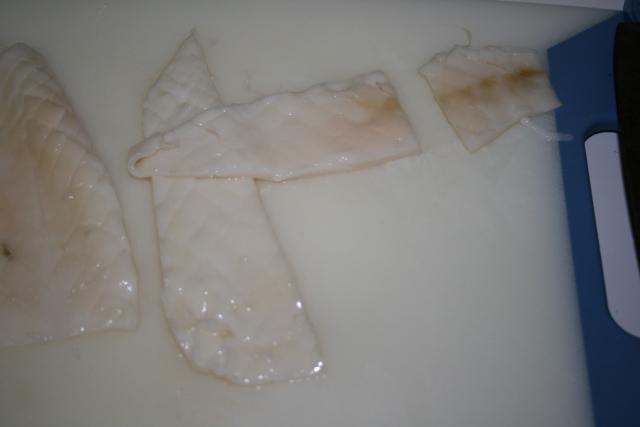 After all this is done, you now have beautiful flower squid! Viola!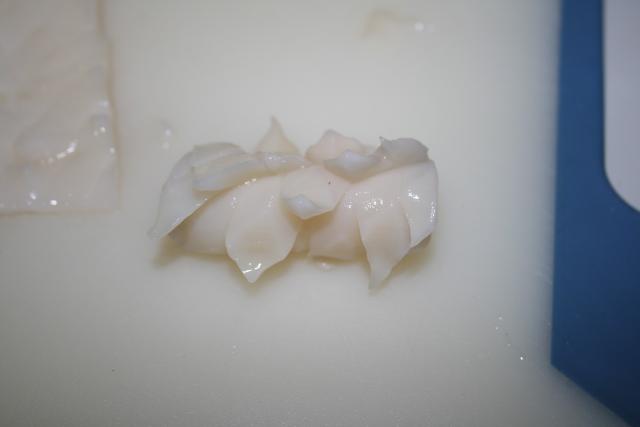 I hope this helps anyone who is having trouble making the flower patterns on squid! Please don't hesitate to ask if my instructions are hard to understand.
After you prep the squid you can make a simple squid dish with the following ingredients
Pre-blanched squid pieces (drained well)
Ginger slices
Hot green pepper slices
Minced garlic
Scallions
Shaoxing wine
Oyster sauce
Changking vinegar
Light soy sauce
Sugar
Black pepper
Cornstarch slurry
1) In hot put ginger, garlic and green pepper until fragrant
2) Carefully place squid into wok (stir until heated)
3) Add shaoxing wine (stir for a min)
4) Add oyster sauce, changking vinegar, soy sauce, and sugar (stir until all flavors blend)
5) Add a pinch of sugar to enhance the natural sweetness of squid
6) Add black pepper to taste
7) Add cornstarch slurry to thicken the sauce to coat the squid
8) Sprinkle scallions on top
Serve and enjoy!!