So I made "Jamaican Beef Patties" from scratch.
ingredients pastry
400 G flour (~1lbs)
1/2 CUP water
1/2 CUP melted butter
1/2 CUP melted shortening
1 TS salt
1 TBSP baking powder
1 TBSP curry powder medium hot
1 TBSP tumeric
ingredients filling
400 G ground beef (~1lbs)
3 X minced red onion
3 TBSP spice mix (see below for composition)
4 X minced garlic clove
1 X beer
1 TS salt
1 TS pepper
1 TS nutmeg
1 TBSP pimento (aka all spice)
1 TBSP brown sugar
1 TBSP tomato paste
ingredients sidedish
400 G grean beans
3-4 TBSP olive oil
1 TS salt
1 TS pepper
spice mix
2 parts onion powder
2 parts garlic powder
2 parts dried oregano leaves
2 parts dried sweet basil
1 parts dried thyme leaves
1 parts black pepper
1 parts white pepper
1 parts cayenne pepper
1 parts ground celery seed
5 parts sweet paprika
I love this spice mix. It's a very good base and easily tweakable.
The parts can be everything from a teaspoon to a ton. I like to
buy the spices in 100 gram packages, mix them and then keep the
mix in an airproof jar. Always handy for dry rubs, marinates, etc.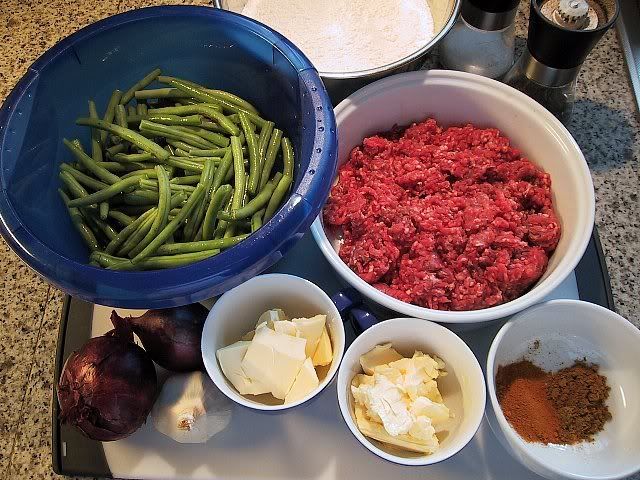 first the dough, mix the dry pastery ingredients, then add the melted butter and shortening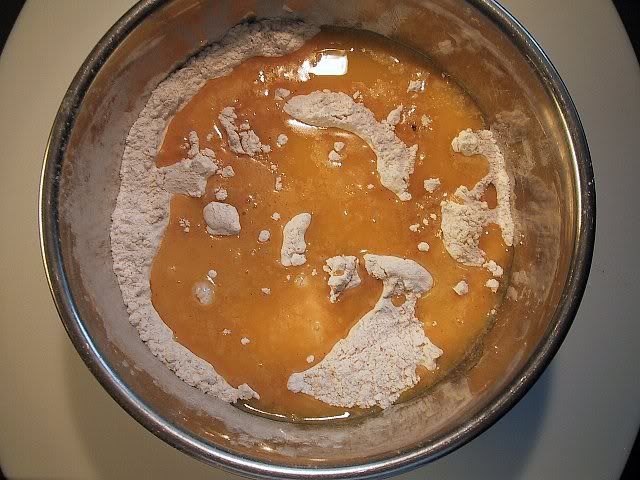 stir well until all the fat is crumbled ... into crumbles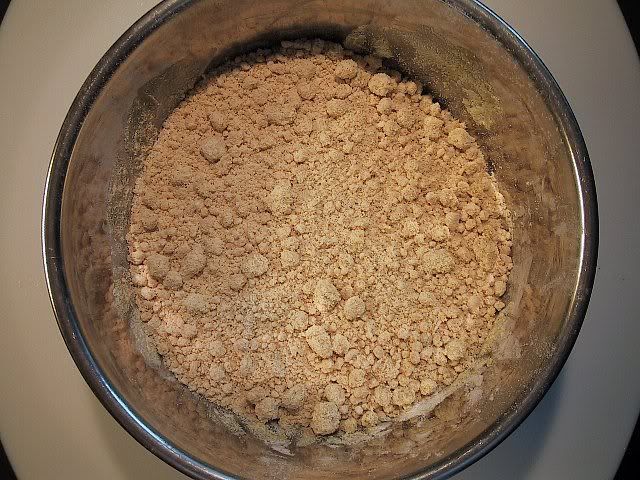 add some water and start to knead it until you got a nice slightly sticky ball of firm dough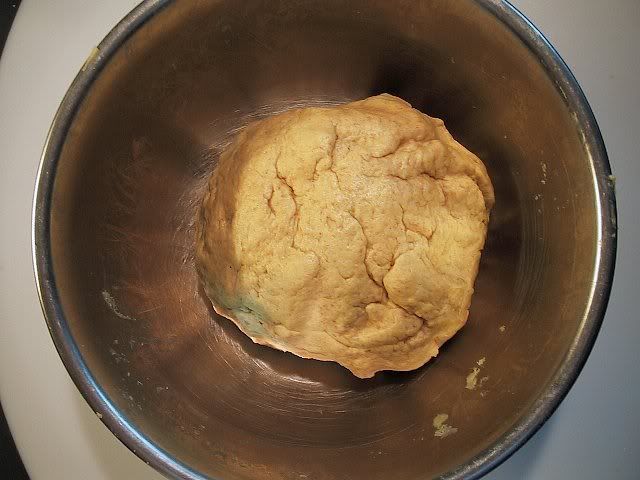 wrap it in plastic wrap and store it in the fridge for 60min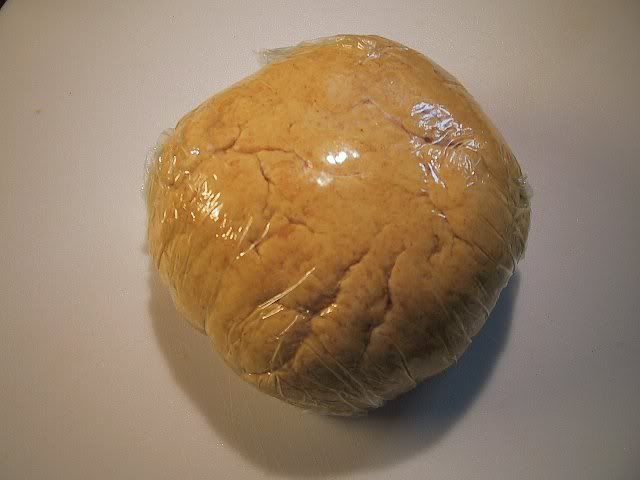 time to fix the filling, mince the red onions and the garlic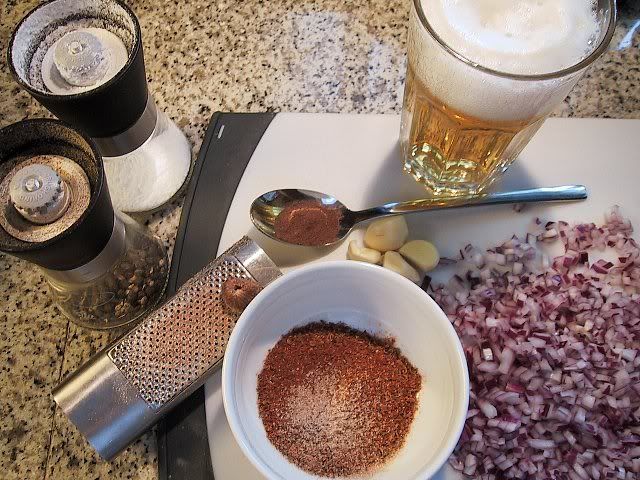 minced onions and beef first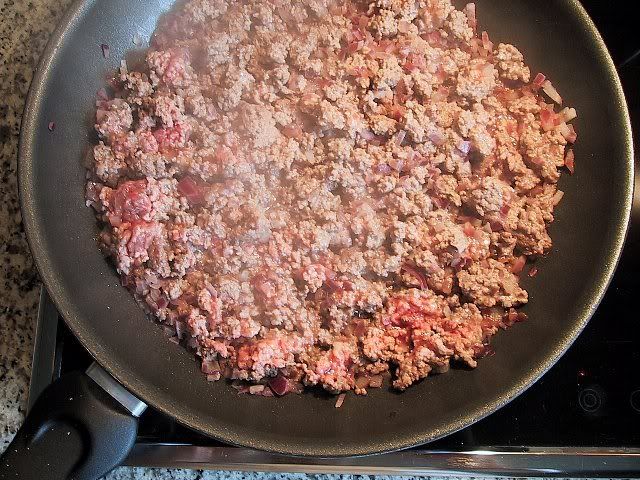 browning the meat can take a few minutes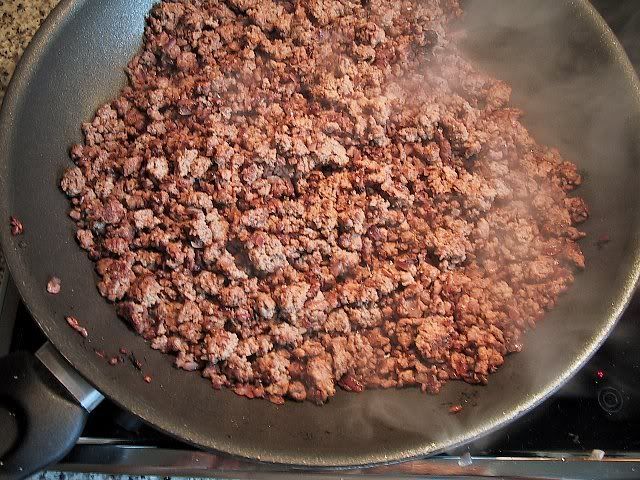 when the meat is done, deglaze the pan with some beer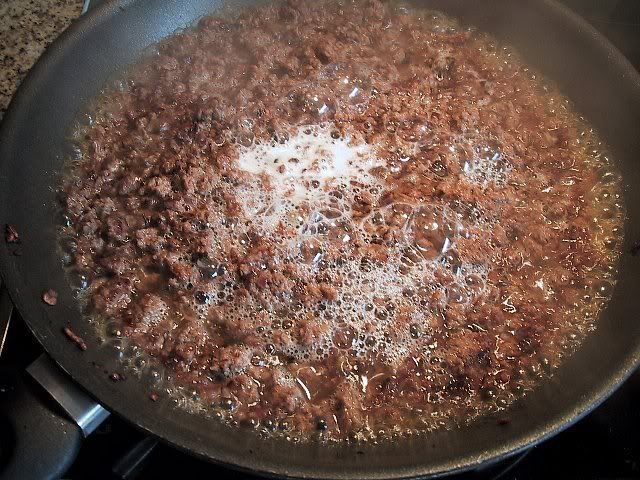 then add the rest of the filling ingredients, season to taste with salt and pepper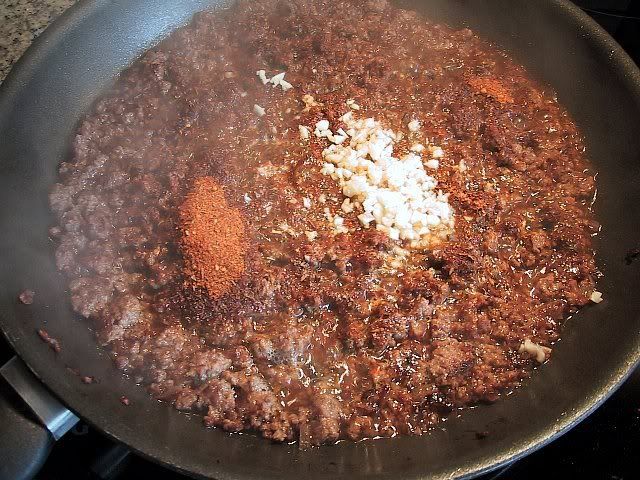 let simmer, almost all of the liquid should vaporise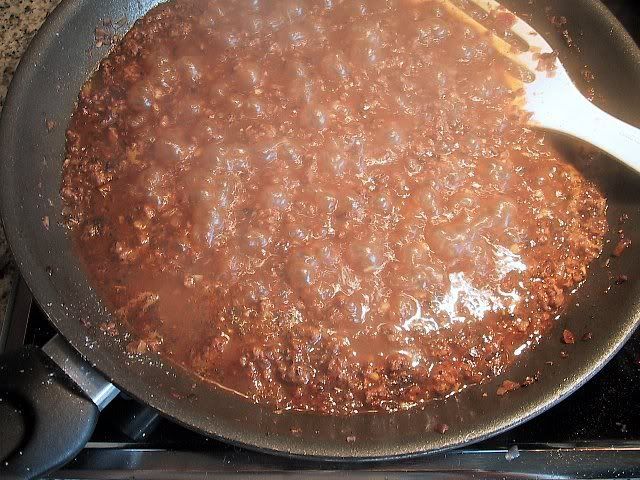 the filling is done, when just slightly moist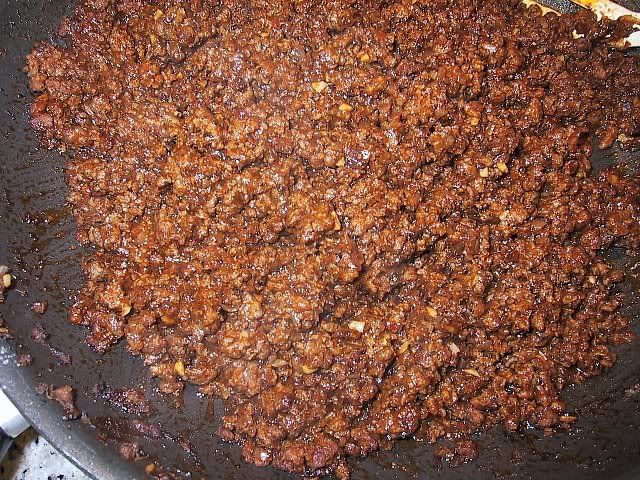 while the filling is cooling off a little, it's time to roll out the dough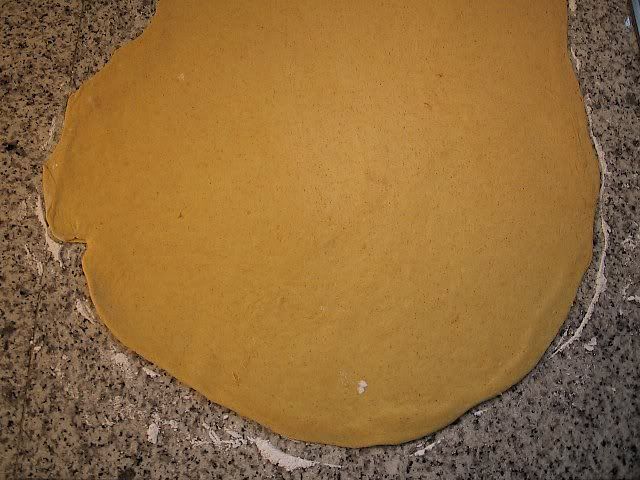 not too thick, 2-3 mm at most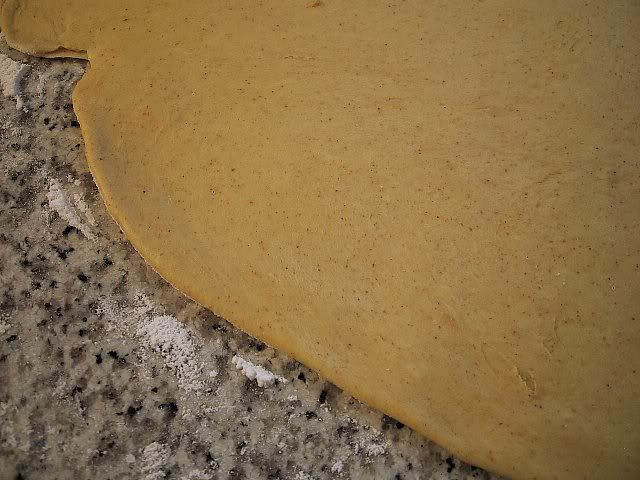 take a small bowl and punch as many holes as possible into it
(I bake very little, so apparently I suck at this)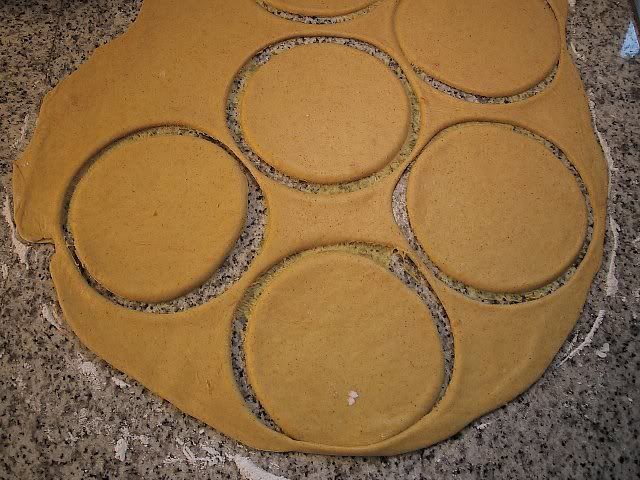 remove the left-over dough and spoon the filling into the patties, close and fork-seal 'em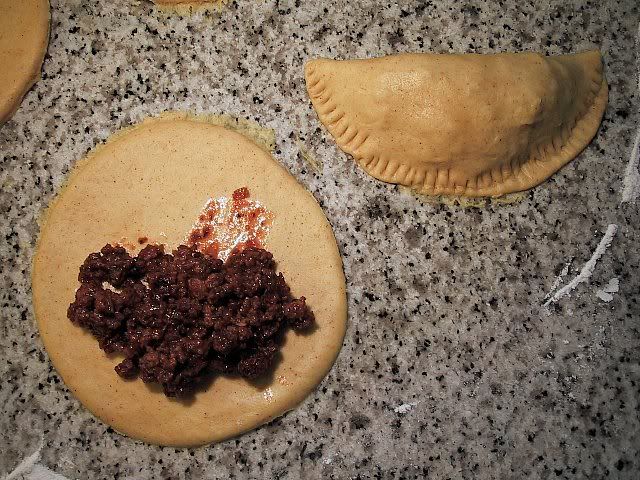 place the patties on a non-sticking-papered baking tray
(I bake very little, so I was paranoid about trusting the non-sticking-paper)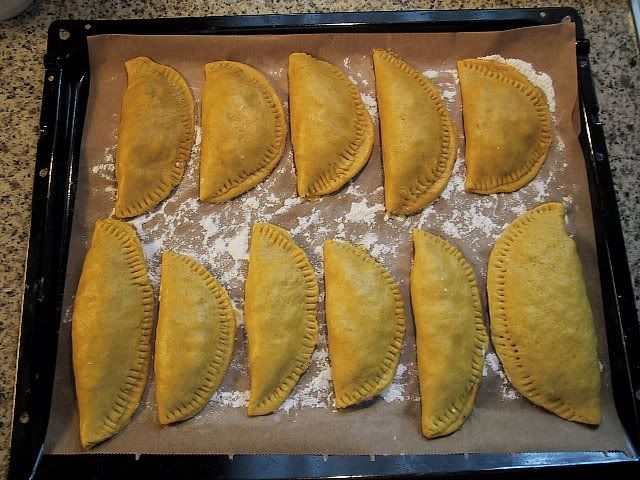 pre-heated oven, then bake the patties for 20-30min at 180C (~350F)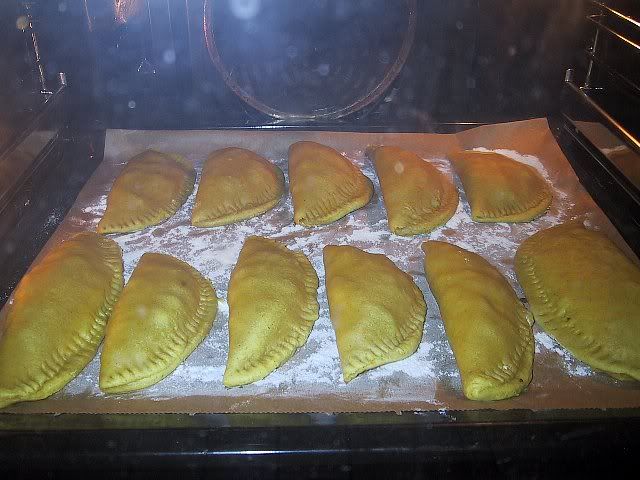 in the meantime simmer the green beans in lightly salted water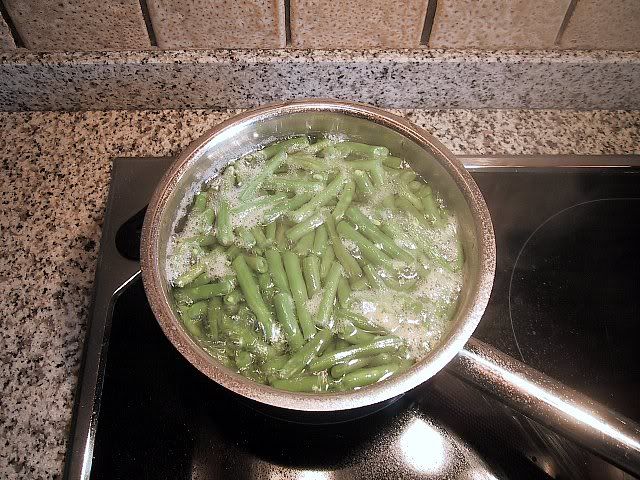 they are done, when there is still a little crunch, discard water, season with olive oil and S&P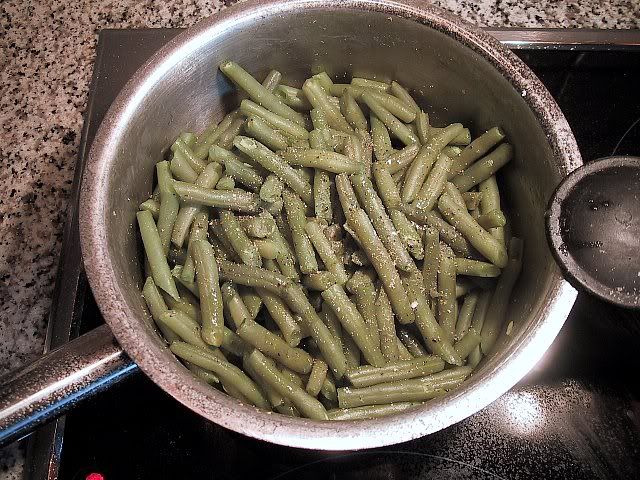 jamaican beef patties with green beans, enjoyjoy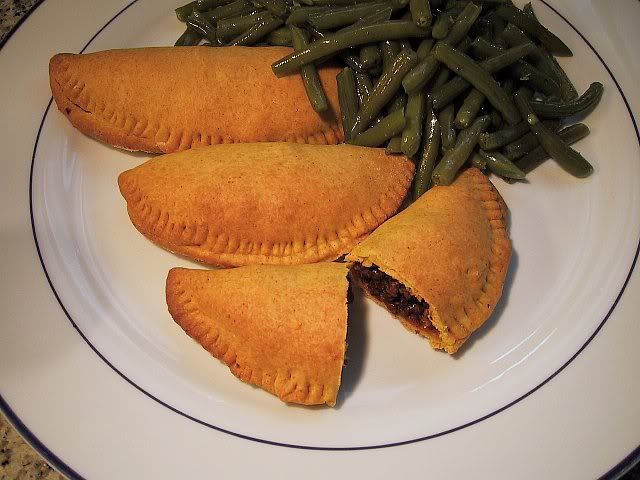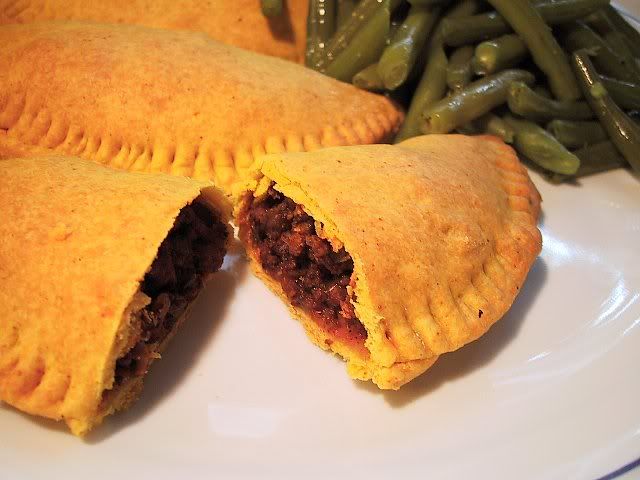 Comments and feedback are most welcome,