Last night My sister, Laura, and I enjoyed a fabulous dinner with a group of Cleveland eGulleteers. We started at Parallax in Tremont and then headed over to the Velvet Tango Room for cocktails and dessert.
My sister and I started off the meal with the scallop ceviche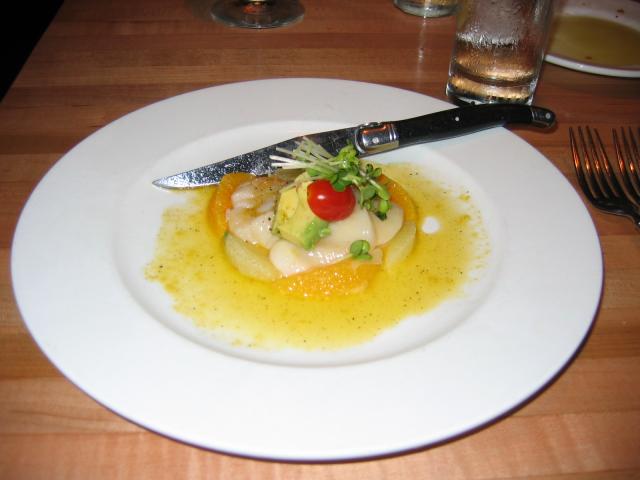 these scallops were incredible, absolutely fresh.
I then chose a dish that I have never tried before, a spider roll!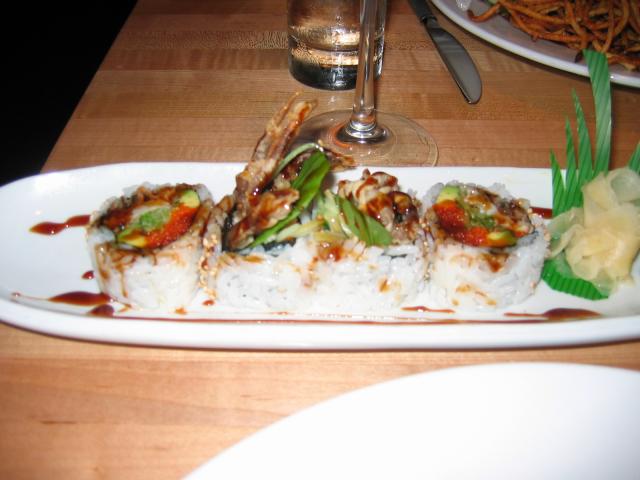 though it was difficult to eat, I really enjoyed it.
For my main I chose the grilled shrimp with South American chile sauce and Latin style cream corm. Excellent!